Art critic Tabish Khan brings you 'The Top Art Exhibitions to see in London' this week. Each one comes with a concise review to help you decide whether it's for you. This week it's been expanded to a top 8, as there are so many strong exhibitions closing this week:
Hermann Nitsch @ Massimo de Carlo
Blood and paint splattered altars, a mock crucifixion and more gore than you'd ever expect to find in a Mayfair gallery. This is one of the most intense and powerful exhibitions I've seen recently … though it's best to avoid visiting after lunch. Until 25 May.
Byzantia Harlow @ Yamamoto Keiko Rochaix
We enter into a new world full of alien looking vegetation sprouting from the ground and walls, while a trippy ritual completes downstairs. Welcome to the weird, wonderful and pink world of Byzantia Harlow. Until 24 May.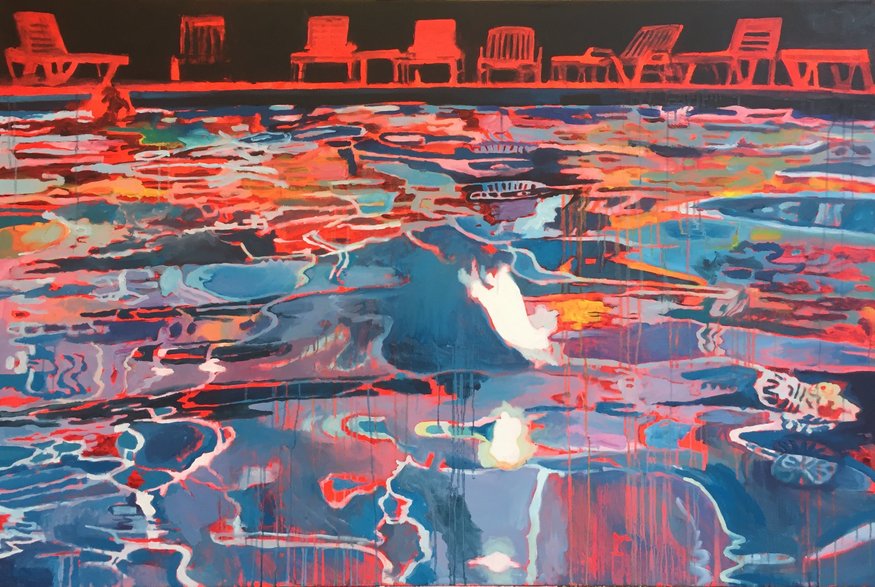 Lucinda Metcalfe @ Bearspace
Searing bright colours with the holiday brochure feel of sun loungers and blinding skies. The colour palette makes us wonder how truthful this representation of a holiday is, but in today's post-truth era it's fitting. Until 26 May. 
Carolein Smit & Ray Caesar @ James Freeman
A ceramic skeleton is posed as Rodin's thinker while a besuited wolf is bathed in red. The works are completely over the top and that's what so great about them, the sculptor and painter complementing each other's works. With Smit's work being displayed in V&A, it's a chance to see her work across two venues. Until 26 May.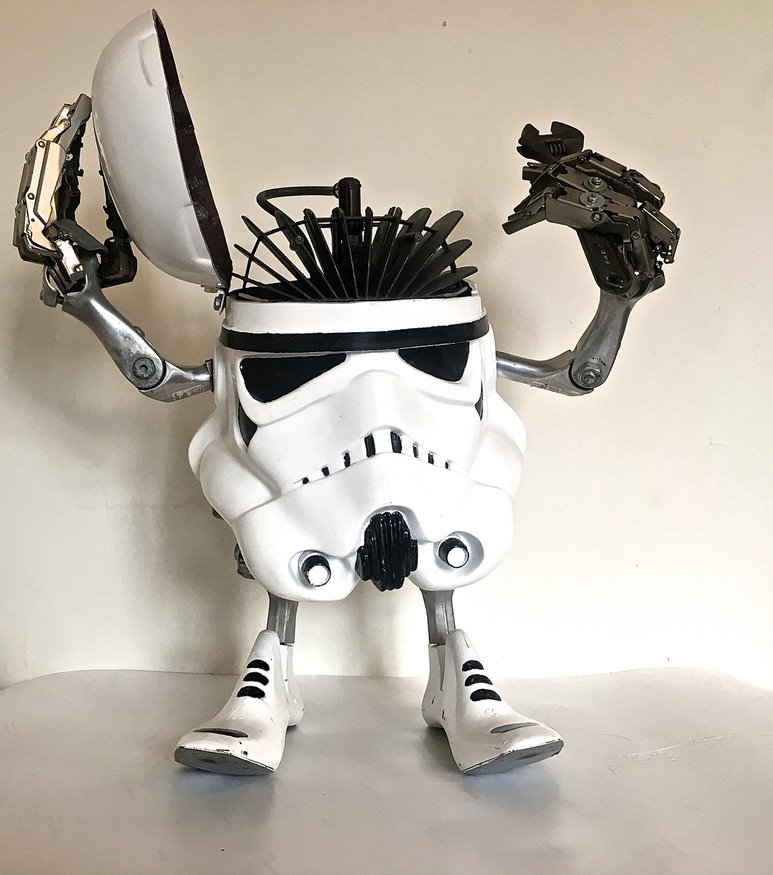 Art Wars East @ HIX Art
The stromtrooper helmets are back and each artist has taken their own slant on designing them. Helmets made out of light to a cute one carrying out repairs on its own head. It's quirky, it's fun and it's for a good cause. Until 18 May.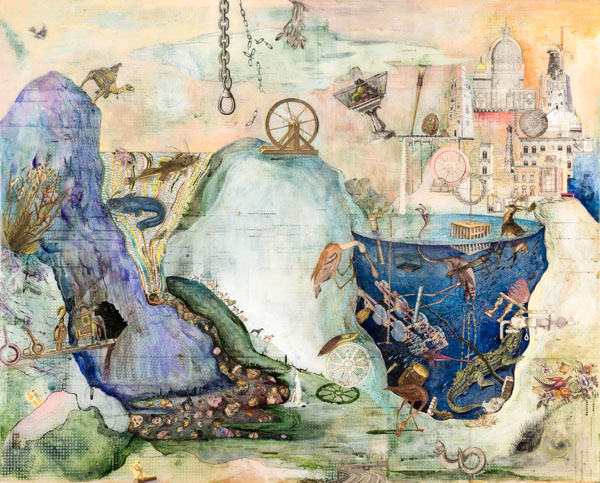 Josh Dorman: Reliquary @ John Martin
It may be out of fashion in contemporary art, but I love a bit of magical realism. These are beautiful detailed paintings filled with industrial, natural and mythical narratives. Study them carefully and get lost in them. Until 19 May.
Natur Blick @ Koppel Project
This thoughtful group show looks at the nature of scanning. Watch a drone's eye view over mountains, see the top of a skull and circle around an amorphous sculpture. Who knew scanning could be so diverse and multi-layered? Until 25 May.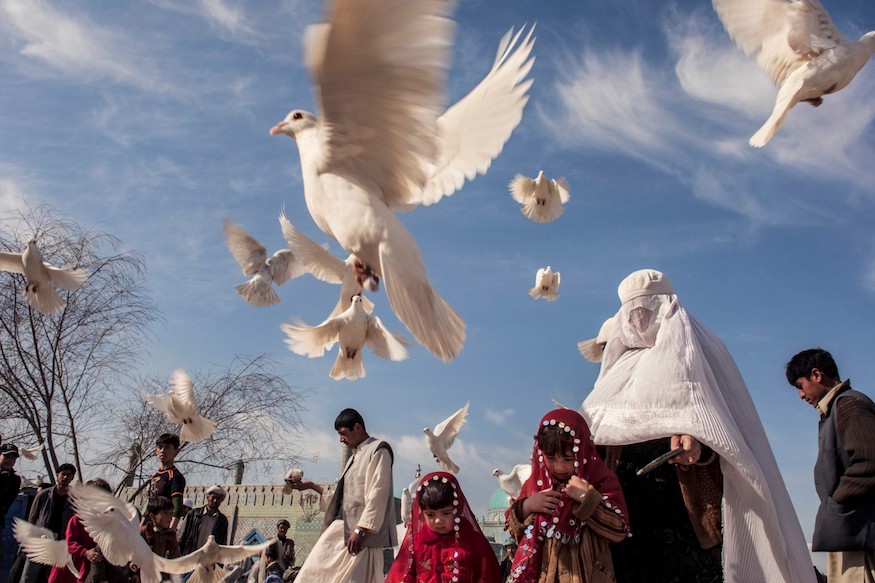 Red, blue, white: global colours @ Getty Images Gallery
These colours are now associated with patriotism in the UK, US, France and many more countries who use them on their flags. These colours form the subject of this wide array of photographs from rusting telephone boxes to the boots of attendees at a Republican convention. Stunning and poignant images await. Until 26 May. 
All images courtesy and copyright the respective artists and gallery. Getty image copyright Paula Bronstein, courtesy Getty Images.
Categories
Tags