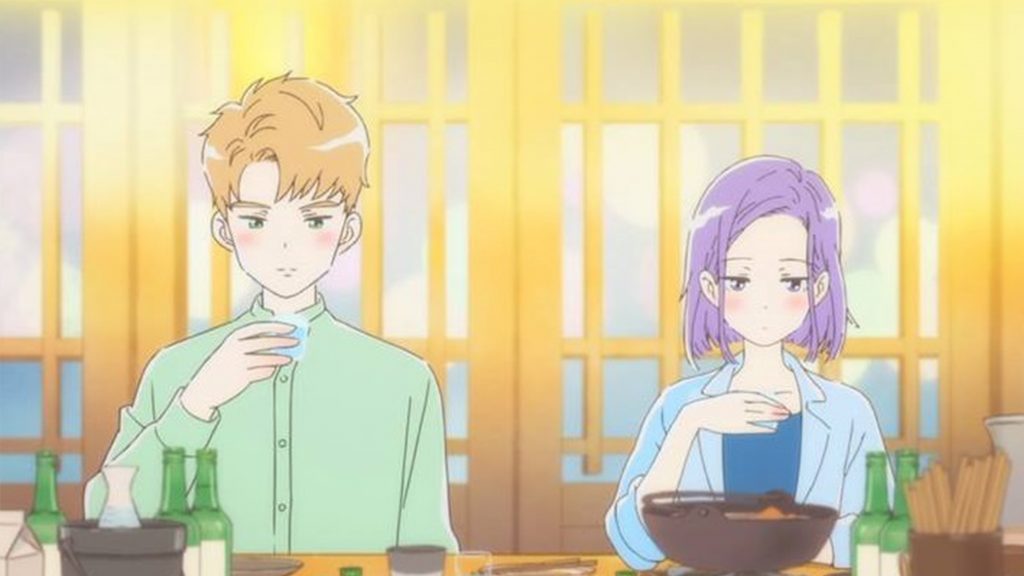 Before I reach you, Before I Noticed You, Before We Meet Again… A Day Before Us, an
animated Korean drama captures heartfelt day-to-day life moments through soft, pastel
toned 2 minute online episodes.
It might look, walk and talk like an anime but A Day Before Us has labelled itself as an animated Korean drama. You could also try calling it a webtoon series due to the fact that the 10 episode first season currently resides and is viewable (for free) on Youtube and Facebook with second season episodes being released weekly as we speak. See episode one below:
Without much (any) information given about the creators behind the drama, all we can do is sit back and enjoy the mellow series as it unfolds.
"Friend –a mask to hide real feelings"
A strand of hair, lipstick on a straw, soup on a hot day… Through simple yet expressive animations depicting day-to-day life situations, A Day Before Us captures fleeting moments between characters, collecting each one as they build a storyline for each relationship. Whether it's unrequited love or a budding romance, the mood is set through a series of subtle mannerisms, well rounded expressions and finally, an original soundtrack made to pull at heartstrings.
At first glance the art style might seem like your typical big-eyed anime illustrations but it's the cheerful watercolour-like palette that'll set the tone throughout each episode and what makes this drama its own. With its 2 minute length on average episodes, A Day Before Us reminds you of a storybook with real pages to be turned and a moment of intrigue between each flip which is why the style of illustration is so fitting. Soft pastel toned backgrounds complimentary to the bright and happy palette that animates and brings life to the series' characters, creating an immersive aesthetic for the viewer to fully appreciate the atmosphere of this sweet and sentimental drama.
"Romance –not so far yet not so close".
The story focuses on relationships between four students with each episode's content being hinted at through its title: Before I See You, Before Getting Close… What we get to witness throughout the drama are a series of short (and often extremely sweet) interactions between characters, captured moments as if a camera had turned on with perfect timing ready to let us in on a key scene on what makes each relationship what it is, with a hint (with some help from the title) at what it could be.
The scenes are set in an everyday life context, each episode usually focusing on one of the two pairings amongst the four characters. The characters in themselves are subtle but whatever they lack in depth they make up in relatability as they engage with one another with such endearing attitudes and quirks that we can't help but blush empathetically at the same time they do.
As the stories' point of view changes from one character to the next with each new episode, we know more as a viewer than the cast knows themselves, a storytelling trick that leaves us anxious for the resolve promised by each title. Furthermore, if the tiny added scene at the end of each episode doesn't have you searching for the next one, I don't know what will.
Though labelled as a romantic drama, A Day Before Us is kept light (call it short and sweet) both through its aesthetic and its simple storyline which leaves room for us to appreciate every detail, every blink of an eye, a carefully chosen shade of pink or a perfectly orchestrated moment in which one small action will leave us with something resembling butterflies in the stomach.
With episodes being only a mouse click away, fully subtitled and arranged in a Youtube playlist for your viewing pleasure, A Day Before Us is accessible to all -not only on your screens but whether you are new to the genre or an already acclimated connoisseur. (Madeleine Evrard)
Links: Youtube : Facebook: Music
Categories
Tags