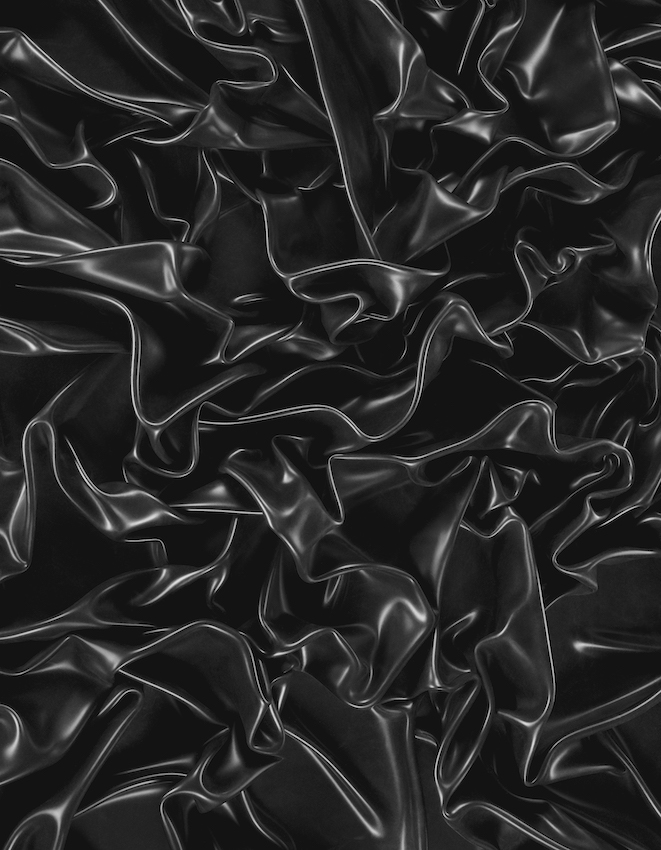 Robin Broadbent Black 2016 64 in x 50 in Silver Gelatin
Reduction, Reduction is a solo exhibition of works by internationally acclaimed photographic artist Robin Broadbent, marks the inaugural exhibition at Wren London, a new photography gallery based in Old Street, East London.
Broadbent's works, often monumental in scale, are an abstract documentation of today's material culture. Imagine a re-configured 21st century version of late Bauhaus minimalism… Through formal qualities of space, shape, light and line, borrowed from the theories of aesthetic minimalism, Broadbent's photographs demand attention as sensuous entities with charged surfaces. These qualities are embodied in the series Cell (2014, Digital Chromogenic Prints) created by highlights in oil, taking what began as a black space and forming individual embryonic worlds.

Robin Broadbent Cyan 2001 64 in x 50 in Digital Chromogenic
For Reduction, Reduction, a selection of works have been taken from Broadbent's recent book, The Photographic Work of Robin Broadbent (2017, Damiani) and have been produced specifically for the exhibition as silver gelatin and digital chromogenic photographic prints. The publication, which will be available at the exhibition alongside Wren London's own catalogue, concludes with an artist's note revealing the core process of reduction and abstraction integral to Broadbent's practice.
Robin Broadbent: Reduction, Reduction Wren London 39 Featherstone Street London, EC1Y 8RE
www.wren.london
3rd May – 30th June, 2018 Private View: 6 – 9PM, Wednesday 2nd May 2018
About Robin Broadbent
Robin Broadbent was born in the U.K., and after studying photography, moved toLondon where he started his
photographic career. He now lives and works in New York City.
Broadbent's solo exhibitions include Robin Broadbent: Black and White photographs at Smith's Galleries, London and Metal Flesh: photographs by Robin Broadbent at The Studio Gallery, London. Broadbent has participated in numerous group shows including Sticks, Stones, Bones at R Twentieth Century in New York, and most recently Dossier Magazine's Secrets Show at Space 15 Twenty in LA. In addition to his most recent publication The Photographic Work of Robin Broadbent, Broadbent has published photographic projects Marmalade (Browns Editions, 1998) and Minus Sixteen (Browns Editions, 1999). Broadbent frequently collaborates with international publications and brands creating photographic stories and campaigns.

Robin Broadbent Factor 2012 50 in x 78 in Silver Gelatin
Categories
Tags