As part of Simon Lee Galleries Viewing Room programme, on Thursday 19 April they open an exhibition of new paintings by New York-based artist and art dealer, Joel Mesler. For his first solo exhibition in the UK, Mesler will exhibit paintings from his ongoing body of work based on the alphabet, in which each painting is devoted to a single letter, drawing on memories from his childhood and his hometown of Los Angeles.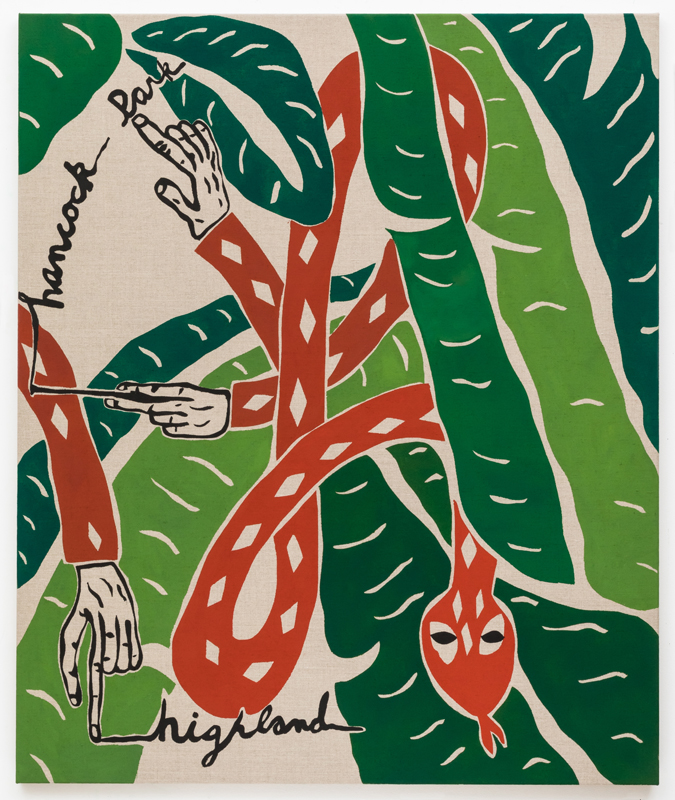 Joel Mesler – Untitled (h), 2018 Pigment on linen 121.9 x 101.6 cm (48 x 40 in.)
Alongside the exhibition, Mesler will also be carrying out live portrait painting at the gallery for two days only, on Friday 20th April and Saturday 21st April, 12 – 5 pm. The 12 x 9 in. acrylic on canvas portraits will be painted by Mesler live in the gallery space, and available to buy for only £200 each!
This is a great opportunity for you to pick up a unique artwork (and portrait) from a Mayfair gallery for only £200. Booking is not required, but portraits will be carried out on a first come first served basis.
JOEL MESLER : THE ALPHABET OF CREATION (FOR NOW) 20th April – 26th May 2018 Private View: Thursday, 19th April 6 – 8 PM More Info: www.simonleegallery.com
About The Artist
Joel Mesler was born in Los Angeles, CA in 1974 and lives and works in New York, NY. He received an MFA from San Francisco Art Institute. Since opening his first gallery, Dianne Pruess, in Los Angeles, CA in 2000, he has worked as both a dealer and an artist. He has operated several galleries over the past two decades, including Feuer/Mesler in New York, NY, Rental in Los Angeles, CA and New York, NY, Untitled in New York, NY, and Retrospective in Hudson, NY. Recent exhibitions include Most of it is my money, presented at Harper's Books New York, NY (2018); Down and Out in Beverly Hills, Kantor Gallery, Los Angeles, CA (2017); The Estate of Joel Mesler, presented by Cultural Counsel at NADA, NY (2016); Fish People, presented by Sotheby's S2 and Cultural Counsel at the Surf Lodge in Montauk, NY (2016); and American People, Torri Gallery, Paris (2016).
Categories
Tags