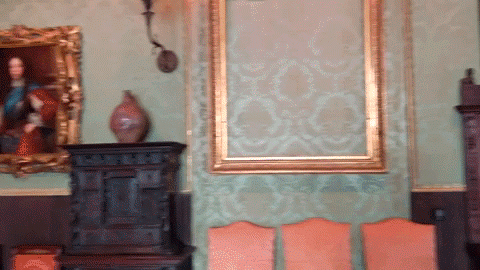 28 years ago this month, thieves broke into the Isabella Stewart Gardner Museum in Boston and stole 13 artworks by some of world's most significant artists.
28 years later, the frames remain empty. The total value of the 13 stolen artworks is more than $500 million, making this heist the largest art theft in history. To this day, the case remains unsolved and frames which once held masterpieces by the world's most renowned artists are left empty on the walls… until now.
Inspired by the anniversary of the heist and their love for this local museum Cuseum decided to put their technology to use. Leveraging augmented reality they have digitally placed the stolen art pieces back in their frames.
"This project is called "Hacking the Heist" and our hope is that it will inspire people to think of how art and technology intersect, how precious our world's culture is, and how fortunate we are to have institutions that preserve, protect, and make works available for the public to enjoy."
Cuseum
#HackingTheHeist www.hackingtheheist.com
About
The team behind Cuseum has produced countless award-winning digital projects over the past decade.
Cuseum is lead by Brendan Ciecko, who has been featured by Inc. Magazine as one of the top American entrepreneurs under the age of 30. He's a self-described geek who is passionate about museums and art. www.cuseum.com
Categories
Tags