Arms Around The Child are to launch a fundraising exhibition 'Home is Where the Heart is', plus a live and silent auction on 16 November to raise funds to care for children living in extreme adversity in India and Africa, and to build a new home for HIV+ orphans in Jaipur, India.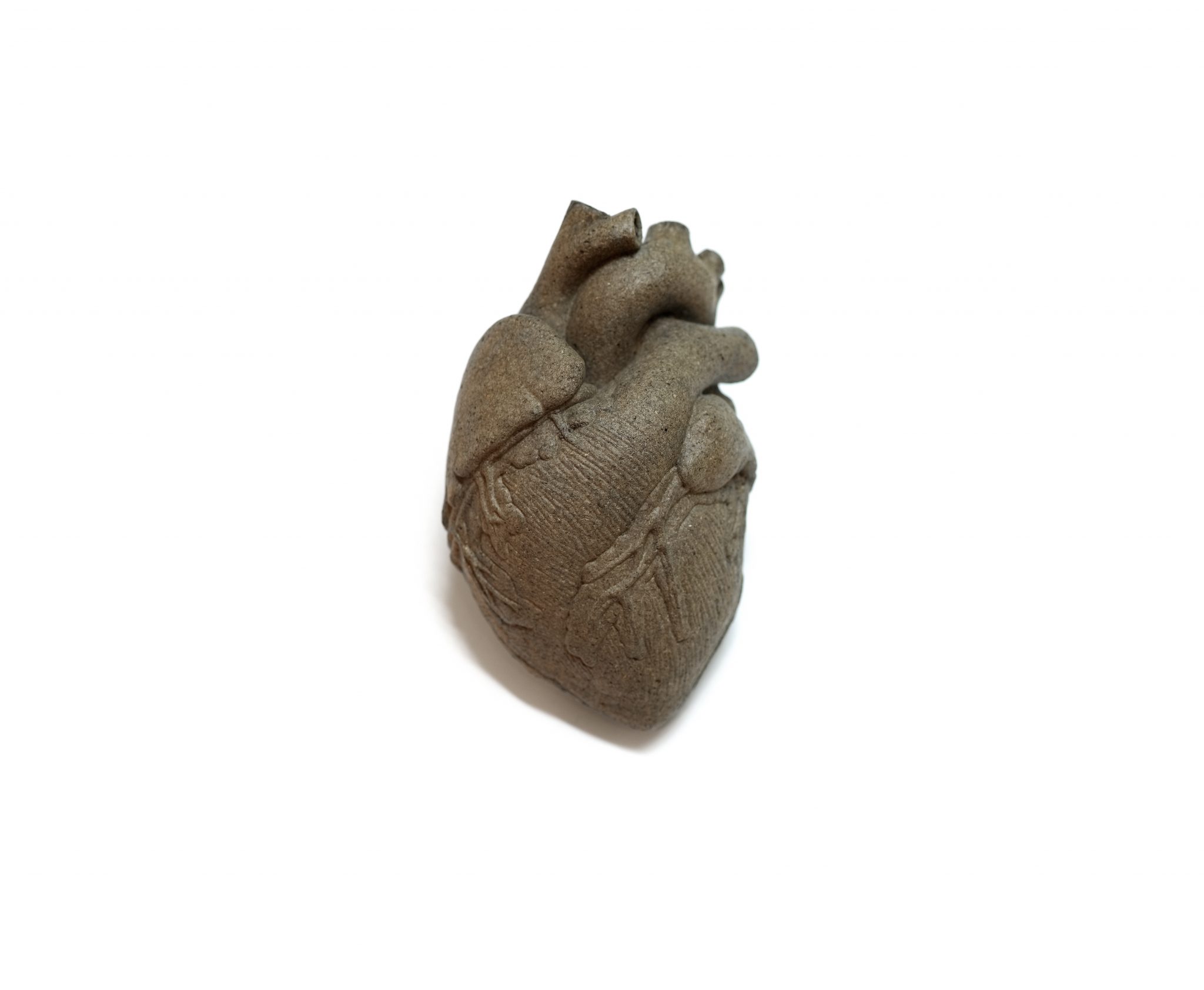 Former Christie's International Director of Auctioneering Hugh Edmeades will chair the live auction at an invitation only event on Thursday 16 November, and the lots are available now for online bidding at: www.charitystars.com/foundation/arms-around-the-child
Some of the most exciting established and emerging contemporary artists, designers, photographers and musicians have kindly donated artwork to the exhibition "Home is where the Heart is" including; 3D (Massive Attack), Alastair Mackie, Alexander Newley, Andrew Logan, Ann-Marie James, Beatrice Brown, Ben Summers, Bradley Morgan Johnson, Dangerous Minds, David Byrne, Derrick Santini, Diego Fortunato, Edward Akrout, George Morton Clark, Graeme Messer, Hannah Matthews, Hassan Hajjaj, Hayden Kays, Hiroshi Aoki, Jamie Reid, Katharina Hacker, Ilker Cinarel, Jimmy Galvin, Laura Zeni, Lauren Baker, Meredith Ostrum, Michael Thompson, Mr Brainwash, Nancy Fouts, Nasser Azam, Pandemonia, Paul Broomfield, Pure Evil, Rebecca Mason, Rob and Nick Carter, Romulo Celdran, Sam Ovraiti, Sky Sharrock, Terry O'Neill, Toni Gallagher and Zandra Rhodes. A stunning Cartography portfolio of 12 prints by artists including; Sir Peter Blake, Adam Dant, Rob Ryan and many others, has been donated by The House of Fairy Tales, Deborah Curtis and Gavin Turk.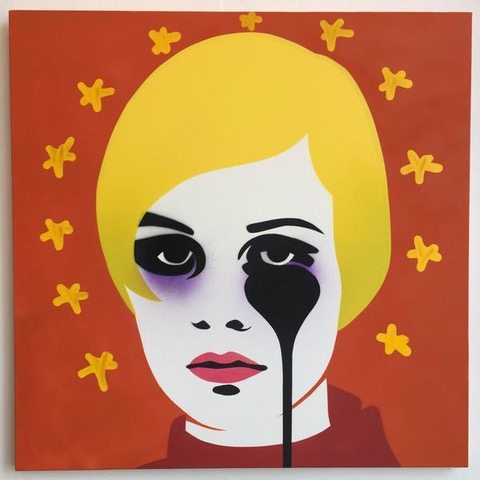 As well as the themed exhibition 'Home is where the heart is', there will be a specially curated photography exhibition featuring limited edition prints donated by David Byrne, Terry O'Neill, Helena Christensen and Derrick Santini. Hassan Hajjaj, whose stunning solo exhibition 'La Caravane' opened at Somerset House during Frieze week, to coincide with the 1:54 African contemporary African art fair, has donated a diptych print.
Also featured are an exclusive portrait of Prince by Mike Ruiz, donated by Prince's former Manager Kiran Sharma, a Patron of Arms Around the Child, who commented:
"This is such a great photo and one Prince loved. We used it as he lead image on the Welcome2America Tour and it was on billboards in Time Square and well… everywhere. I have proudly had this limited edition piece in my care since then and am now donating it to the Arms around the child art auction to help our children. Signed by the photographer, Mike Ruiz is a remarkable artist, photographer, friend and Prince enjoyed working with him for years. They seemed to totally get one another creatively."
Two Michael Thompson portraits from a 2010 Arms Around the Child "I Am African" campaign to provide anti- retroviral medicine to HIV+ children are featured, of the charity's global Ambassador Iman, and her late husband David Bowie: www.keepachildalive.org/i_am_african/i_am_african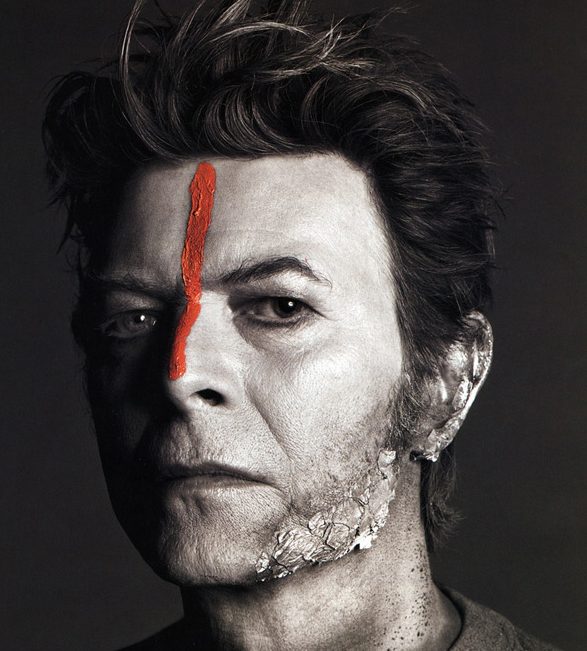 Another highlight of the exhibition is Rob and Nick Carter's 'Paint Pigment Photograph' from their Cibachrome series of unique action photos inspired by the Hindu festival of Holi, capturing paint pigment spontaneously thrown in the air.
Many of the artists have created new work especially for Arms Around the Child, or donated work that fits perfectly with the theme of 'Home is Where the Heart is". The exhibition features artworks in several media including sculpture such as Alastair Mackie's 'Untitled (heart)', 2007, a sculpture of a heart created from a modified wasp nest. Mackie re-pulped a single wasp nest and cast it into a mould taken from an anatomical model of a human heart. 'Untitled (heart)', is the only remaining artist proof, the others from the edition are in the Damien Hirst, David Roberts and Wellcome Collections.
The exhibition features unique artworks in a variety of media including; Neon: Rebecca Mason's 'Fragile' created using a selection of her friends' baby scans; Taxidermy: Hannah Matthews' tortoise with a light housed inside its shell; Jewelry: Andrew Logan's Ganesha brooch; highly collectable drawings, paintings, prints, collage, and screen- prints by artists and designers including; Zandra Rhodes, who has donated a screen-print of Ayers Rock; Beatrice Brown (from her recent exhibition at Gallery 46); Ann-Marie James, Jamie Reid, anarachist-artist famous for the Sex Pistols 'Never Mind the Bollocks' album artwork; and surrealist Nancy Fouts. Pure Evil has donated an artwork aptly named 'EU Break-Up Nightmare, Romulo Celdran has created a hyperreal drawing of a red heart-shaped lollipop; and Diego Fortunato has given an abstract wall piece.
Ben Summers is donating a large-scale artwork created in collaboration with children at an Arms Around the Child home in West Africa, and Paul Broomfield is exhibiting some of his hand-crafted taxidermy birds housed in bejewelled cabinets alongside colorful paintings created by children during an art workshop he hosted at an Arms Around the Child home in Jaipur.
Fundraising auction and 'Home is where the heart is' exhibition was curated by Lee Sharrock and will raise funds to build a home for HIV+ orphans in Jaipur.
Invitation only fundraising auction on Thursday 16 November
Exhibition open to public: from 9 November to 16 November from 10:00 to 17:00 daily
Fiat Chrysler Motor Village UK 105 Wigmore Street London W1U 1QY
Categories
Tags