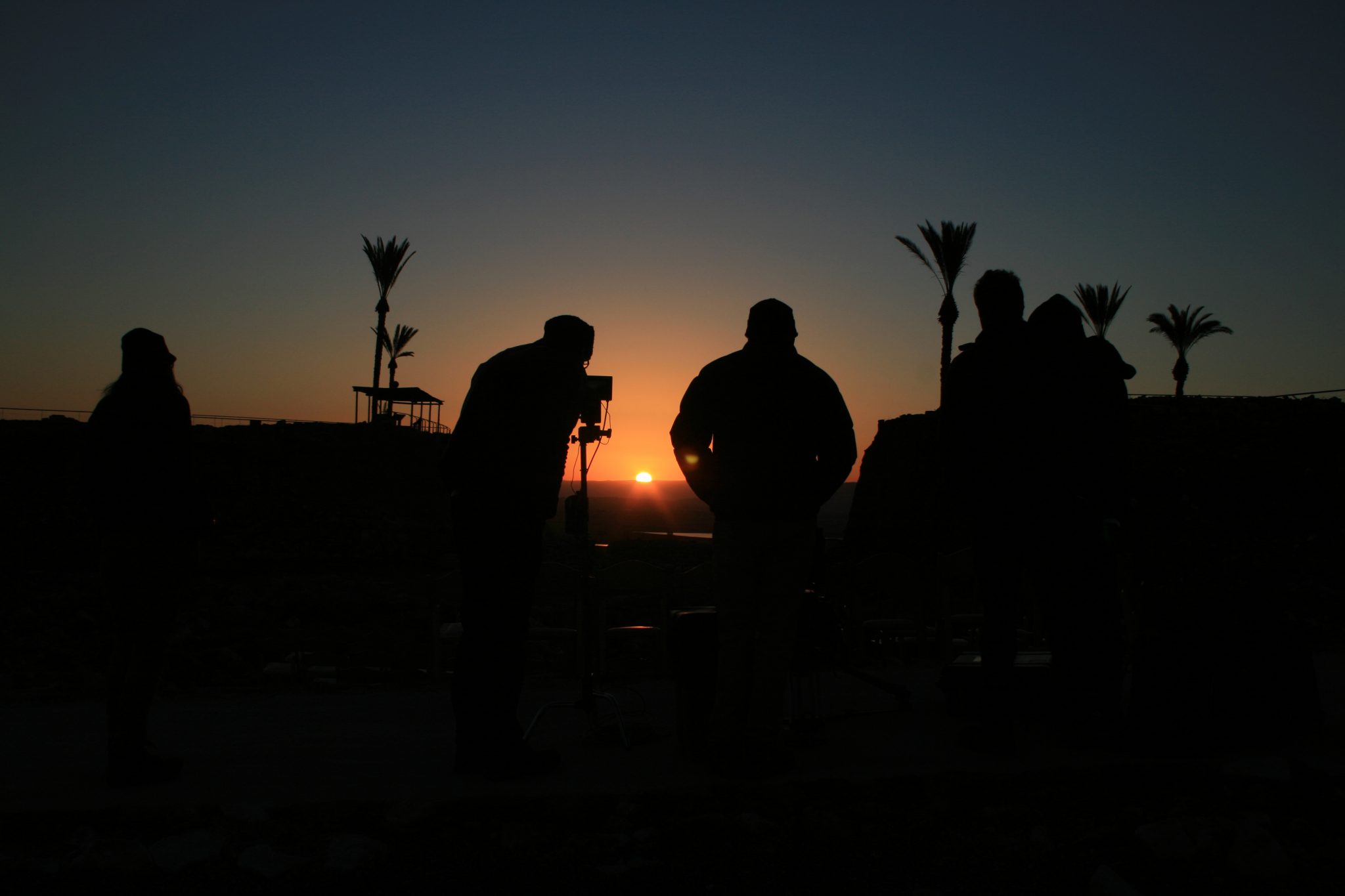 It has competition, but the actual location of Armageddon, in what is now the northern part of Israel, is said to have seen more conflict than any other place in history. It now goes by the less forbidding name of Tel Megiddo, which has perhaps kept it off the radar of contemporary artists. But given the state of the world today, it was inevitable that somebody might want to go there and film.
Nick Crowe and Ian Rawlinson have been working together since 1994 and already have interests in faith, the environment and politics. It cannot have been much of a stretch to make a film in which our current supposed end-of-days can be compared with the setting for the most visual and nightmarish chapter of the Bible, Revelations.
Revelations and various other prophecies are interpreted as a video installation in a sickly sodium lit screening area. Crowe and Rawlinson film in Tel Megiddo overnight, as a group of workmen spend the hours of darkness getting out thousands of chairs, wiping them down, and waiting for unknown spectators to gather for a viewing of dawn, should it ever come.
Pessimists will be pleased to know that all this ends with neither a whimper, nor a bang, but with a song. And indeed, Song for Armageddon is a collaboration with the Israeli composer Ophir Ilzetzki, together with singer and performer Faye Shapiro. If you currently consume your doom and gloom in the form of tweets or news, fake or otherwise, you can expect this piece to offer a powerful and meditative antidote.
Song for Armageddon can be seen at BALTIC Centre for Contemporary Art, Gateshead, UK, between 21-24 September 2017. www.balticmill.com
Categories
Tags