There are lots of art events happening in London; talks, workshops, tours, discussions and many many more! To help you with the choice Jenny Judova from Art Map London has picked 'The Most Interesting Art Events' to see in London this week.
---
TUESDAY 26 SEPTEMBER
6:30 PM – 8:30 PM @ Herrick Gallery, 93 Piccadilly, London, W1J 7NQ
Da Vinci Artist Brushes continued their support of the visual arts practice by introducing a da Vinci Artist Residency Award in 2016. The award offered five artists from five leading art institutions in the United Kingdom the opportunity to experience and respond to Nürnberg's thriving contemporary art scene, culminating in an exhibition held in the Atelier und Galeriehaus Defet.
WEDNESDAY 27 SEPTEMBER
Preview: Katharina Grosse 'This drove my mother up the wall'
6:30 PM – 8:30 PM @ South London Gallery, 65-67 Peckham Road, London, SE5 8UH
For her first institutional solo exhibition in London, Katharina Grosse presents a new work, This Drove my Mother up the Wall, painted in situ at the South London Gallery. Grosse's large scale and site-specific works engulf both interior and exterior spaces, unhindered by the traditional boundaries of the pictorial field.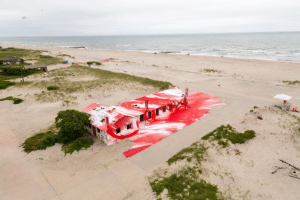 THURSDAY 28 SEPTEMBER
6:00 PM – 8:00 PM @ Marlborough Contemporary, 6 Albemarle St, Mayfair, London, W1S 4BY
Marking a departure from previous series, the works on view are noticeably cooler in tone. Whereas earlier works reveal his grim subject matter in discordantly bright colors, here Alsoudani no longer subverts the bleakness of his inspiration. His expressionistic mark-making in colored pencil – a prominent feature of the paintings on display – detail the artist's hand across his canvases and lend a noticeably more intimate impression.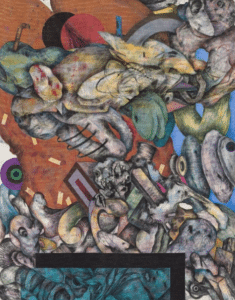 Categories
Tags