There are lots of art events happening in London; talks, workshops, tours, discussions and many many more! To help you with the choice Jenny Judova from Art Map London has picked 'The Most Interesting Art Events' to see in London this week.
---
TUESDAY 27 JUNE
6:00 PM – 8:00 PM @ White Cube Bermondsey, 144-152 Bermondsey St, London, SE1 3TQ
This thematic exhibition brings together over 100 works by women artists to explore sexual politics, eroticism, mysticism and identity. Rarely seen paintings by key figures associated with the original Surrealist movement, such as Eileen Agar and Leonora Carrington, are shown alongside modern and contemporary artists including Louise Bourgeois & Tracey Emin, Claude Cahun, Mona Hatoum, Linder, Laurie Simmons, Gillian Wearing, Hannah Wilke and many more.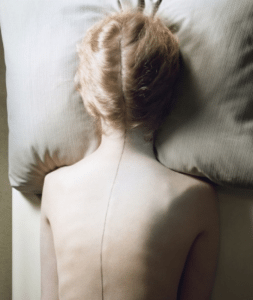 THURSDAY 29 JUNE
Preview: Christopher Kuhn 'As I Live and Breathe'
6:00 PM – 8:00 PM @ Ronchini Gallery, 22 Dering Street, London, W1S 1AN
Kuhn's work demonstrates the juxtaposition of intuition verses strategy, with undulating free formed abstraction alongside fastidious hand-drawn lines. His works are initially made with a fast, energetic motion, which he describes as a natural response that is outside of his control. He then analyses that outcome to create a controlled composition, utilising geometry and manipulating the energy of the paint.
FRIDAY 30 JUNE – SUNDAY 2 JULY
10:00 AM – 7:00 PM @ All around Mayfair, London, W1J 0BD
Mayfair Art Weekend is joined by the Royal Academy of Arts, over 60 art galleries, artists and auction houses to celebrate Mayfair as a vibrant hub of talent, creativity, craftsmanship and production.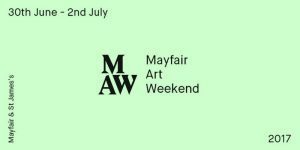 Categories
Tags