The UK's first bookable, interactive art gallery has launched in London's King's Cross.
The collaborative partnership between Central Saint Martins, the University of Arts London (UAL) and Attic Self Storage has created the first ever street art space designed to respond to community peer-review. Using Attic's latest state-of-the art self storage facility as its 65 metre canvas, art lovers can both create and critique work via a specially developed web-app, ensuring either its praise and continued place on the wall, or encouraging swift replacement. Professional and would-be artists can reserve their participation in the project via the web-app, whilst the first to engage will be able to access free painting materials (on a 'first come first served' basis) to express their vision on their designated spot on the wall.

Brazilian Artist and Illustrator Caio Beltran works on his contribution at the UK's first bookable interactive art space in King's Cross, London June 18th, 2017. The giant public canvas is a wall of the Attic self-storage facility on York Way, and via a web app art lovers can vote for a piece to remain or be removed and repainted.Pic by Ben Gurr
Director of University of Arts London's Design Against Crime Research Centre, Professor Lorraine Gamman said:
"This project has emerged through learning from fifteen years' groundbreaking research, working with local authorities and crime prevention units across the world to assess the impact of street art in the built environment. It is designed to bring communities into dialogue and to enable, as yet undiscovered voices, to be clearly heard, singularly and collectively."
More Information here: www.marketroadgallery.org.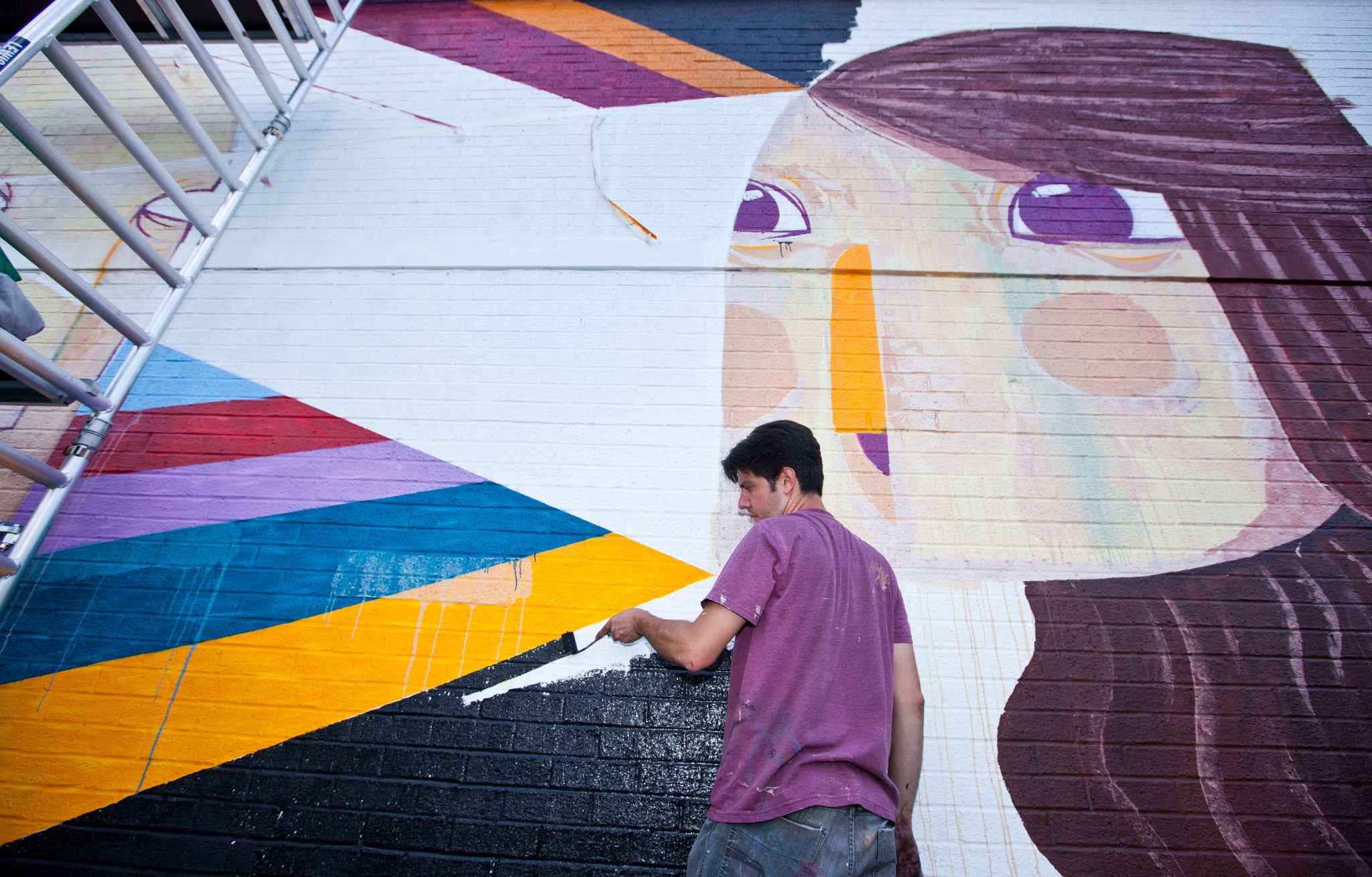 Categories
Tags