We love Make America Love Again by Collective Paper Aesthetics.
From May 18-22, Design Pavilion™ presented a five-day cultural event, with a curated set of interactive displays bringing design and innovation directly to Times Square's newly renovated plazas.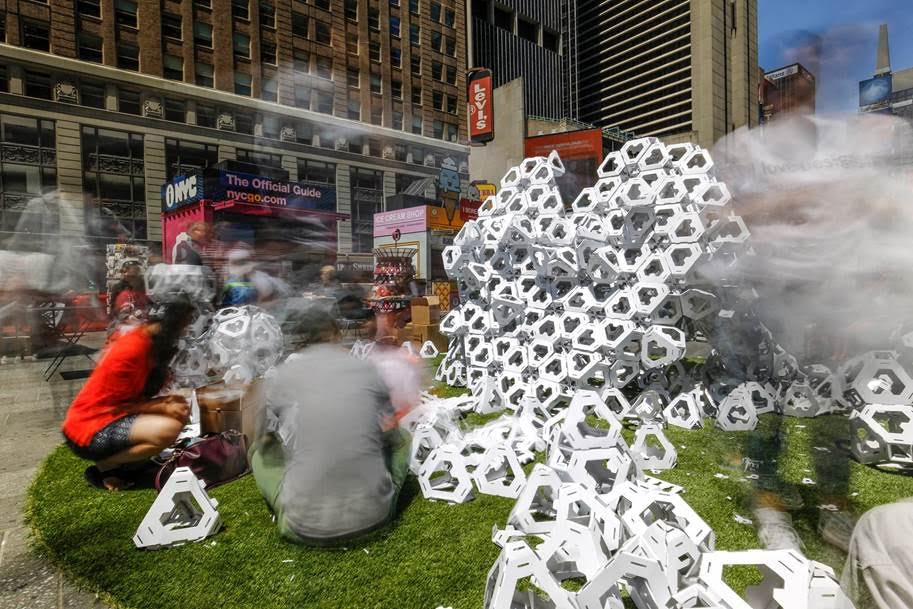 During this event, the Consulate General of the Netherlands in New York invited www.collectivepaperaesthetics.com to animate the plaza by presenting hands-on design experience to all.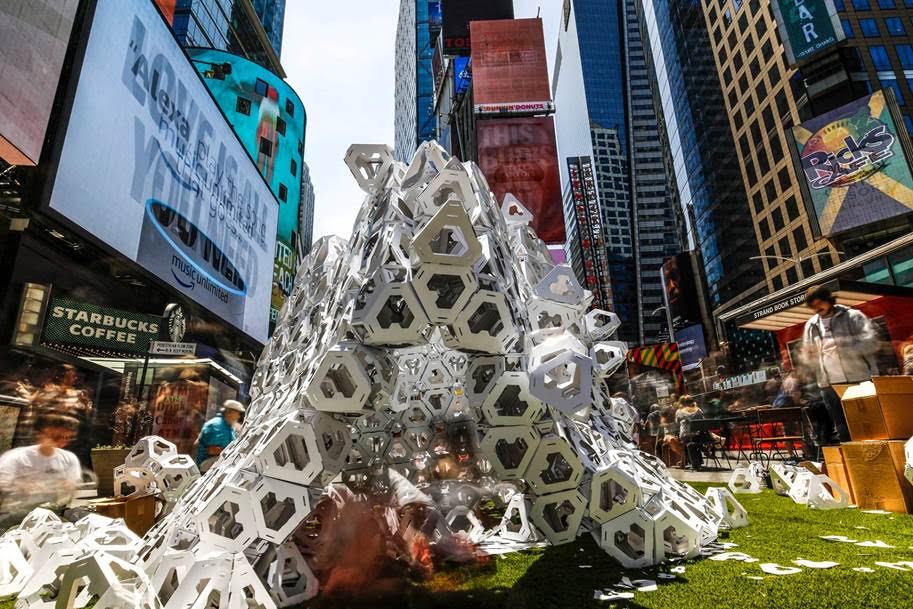 Make America Love Again provided a blank canvas for visitors and passers-by to create their own architectural/urban models. The project celebrated design through shifting the inter-disciplinary participatory placemaking process from the studio to the street, from the professionals to the citizens. Everyone could be a designer.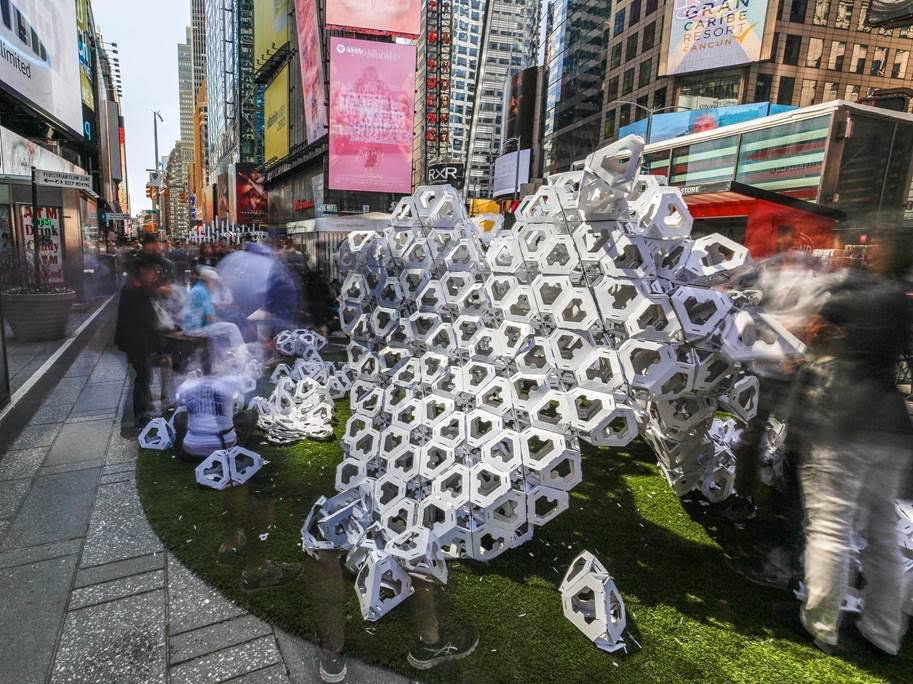 Collective Paper Aesthetics is a Rotterdam based studio, founded following a successful presentation of Noa Haim's graduation work from the Berlage Institute as participatory activity in London Festival of Architecture 2008. In collaboration with museums, science centres and brand experience the studio design and develop educational tools, hands-on furnishing and participatory pop-up spaces.
www.collectivepaperaesthetics.com
@collectivepaperaesthetics
Production: Ilene Shaw/ Shaw & Co Productions Creative Director: Harry Allen Photographer: Jason Isoline
Video: by Luis Díaz Rivera
About Mark Westall