The Barbican and The Trampery have launched alt.barbican and announced the inaugural cohort of five artists selected for the major new accelerator for innovative artists working at the intersection of art and technology.
Over 230 practitioners applied to the programme and the selected artists, Dries Depoorter, Henry Driver, Jasmine Johnson,Ling Tan and Magz Hall were all asked to respond to the theme of 'the subversion of reality' with proposals for a broad range of projects including mobile apps, projection mapping, voice manipulation and wearable technology; exploring subjects as diverse as privacy and surveillance, body image, representations of gender and globalisation.
alt.barbican is a response to an increasingly fluid creative landscape. As new technologies open up previously unimagined expressive possibilities, alt.barbican's six-month programme presents a new model of artistic support, drawing from entrepreneurial startup culture, to help emerging artists develop their careers.
The selected artists are: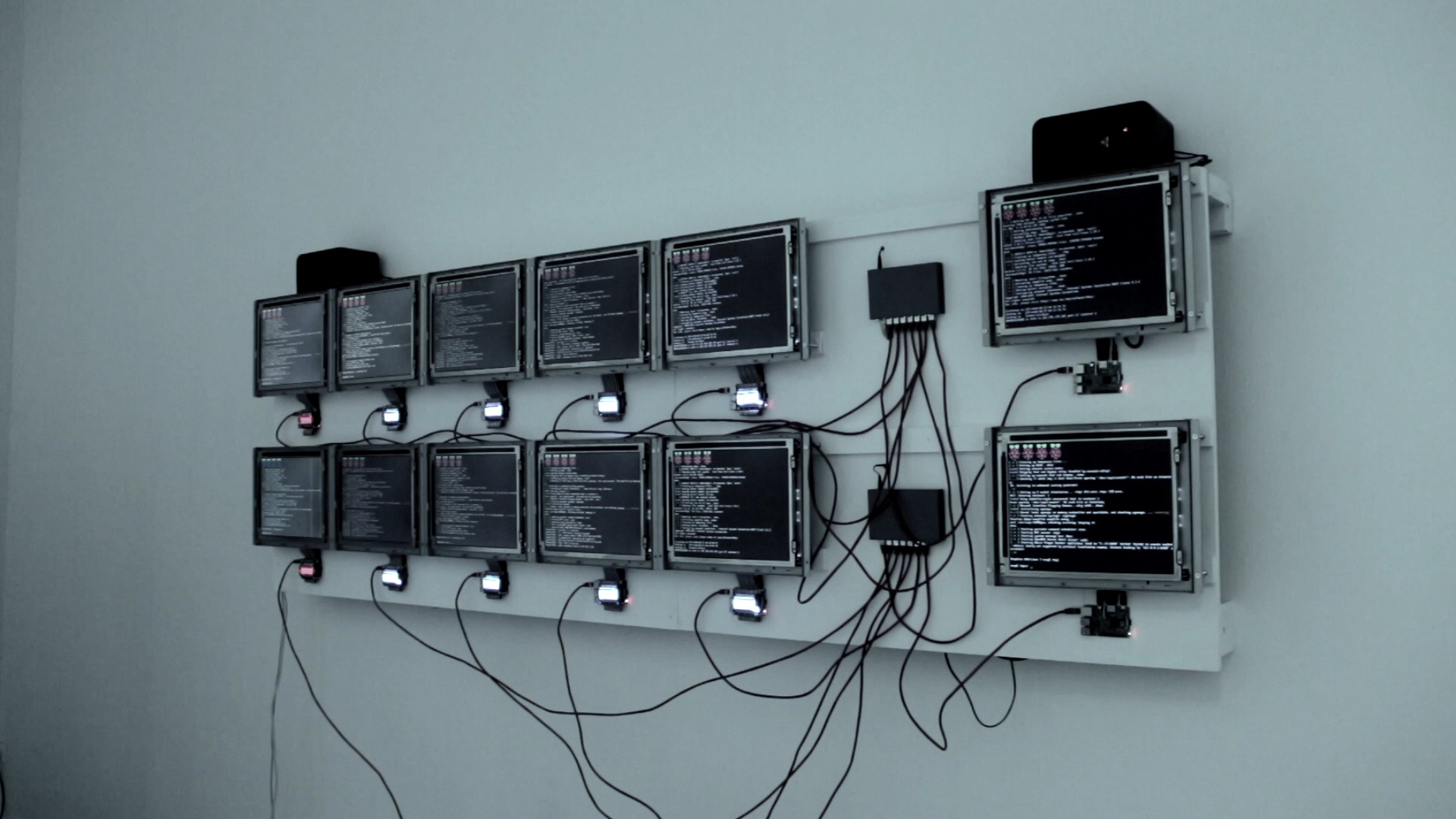 Dries Depoorter, Seattle Crime Cams
Dries Depoorter is a media artist with a background in electronics, whose work explores the internet's place in society and the impact it has on the fields of privacy, identity and surveillance. Current projects include:
Get Popular Vending Machine – a vending machine full of scratch tickets where you can win up to 25.000 fake followers for you Instagram or Twitter account.
Seattle Crime Cams – an installation which displays the live video streams of traffic cameras in Seattle located near the most recent phone call to the police, soundtracked by live police radio communications.
Trophy Camera – an artificial intelligence powered camera that's been trained by every previous World Press Photo winning picture, and will only save photos that match 'award winning' criteria.
Dries Depoorter said: "I already work with businesses in all sorts of sectors so I'm hugely excited about surrounding myself with experts from outside of my field and pushing the boundaries of what I do."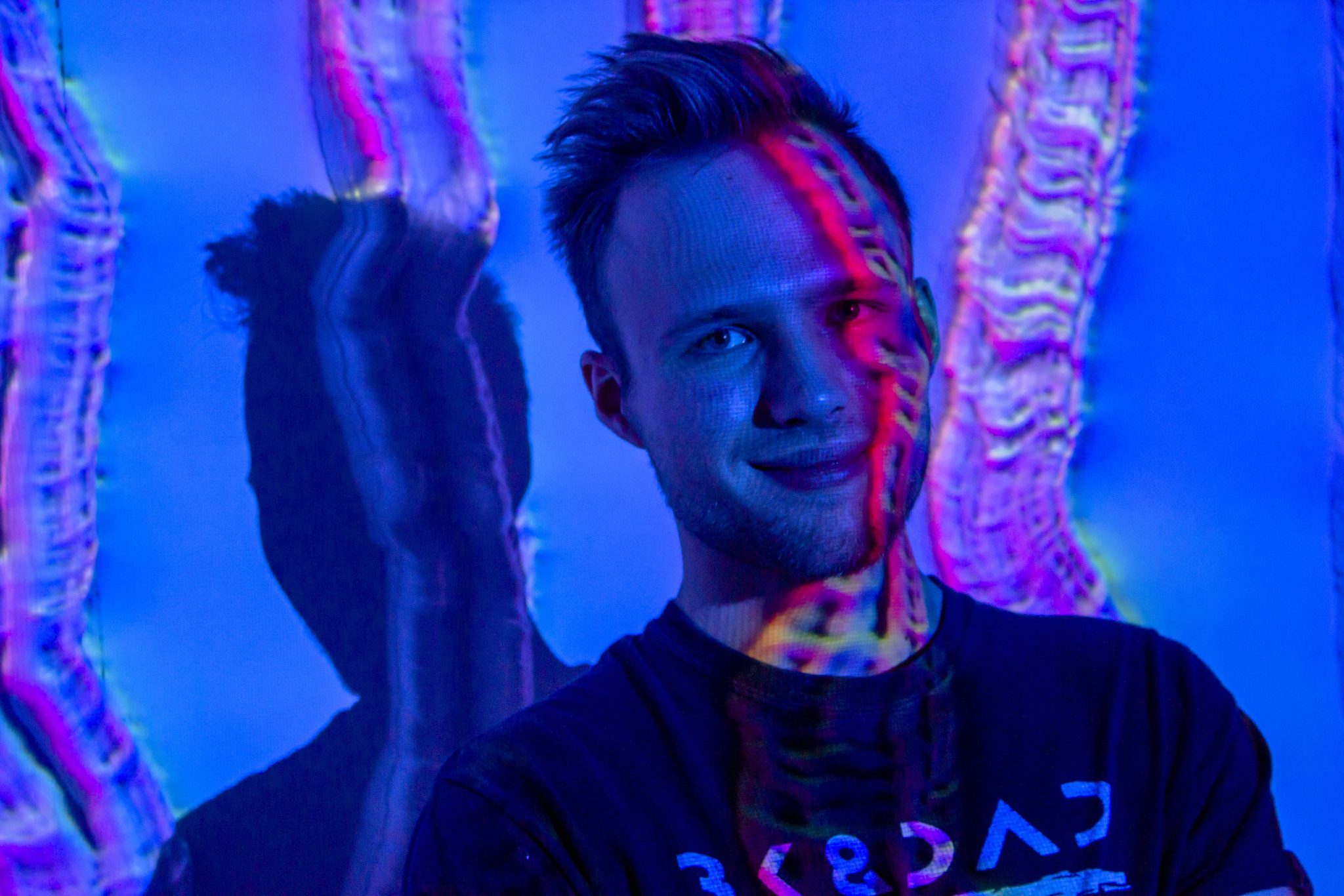 Henry Driver Portrait
Henry Driver: Employing photography, film, digitally generated imagery, games design and sculpture, Henry's work is concerned with the speed at which technology is developing, shaping and increasingly dominating our lives. He has exhibited both internationally including at Channels Video Art Festival in Melbourne and Ikono on Air Festival in Berlin, and at Tate Liverpool and Tate Britain. Projects include:
Second Skin – a hybrid virtual/physical experience utilising complex projection mapping onto sculpture. The overlapping of digital and physical elements leads to the audience being unable to define where the digital world ends and the physical one begins.
Henry Driver said: "It's fantastic to be given the opportunity to work with such an amazing selection of partners. I cannot wait to get started and see what work or collaborations might ensue."
Magz Hall explores the artistic potential of radio and its use outside of conventional settings. Projects include:
Gendered Voice – a sound work and installation, concerned with representations of a gendered voice, addressing issues of what is a female voice. The work uses binaural recordings of vocal exercises employed to change the pitch and tone of a voice. It will be heard via brightly coloured radio baseball hats inspired by radio hats from the mid-20th century.
Magz Hall said: "I love thinking out of the box, experimenting with the endless possibilities presented when working with technology. As such, I'm delighted to participate in alt.barbican and forge brand new links with all the parties involved."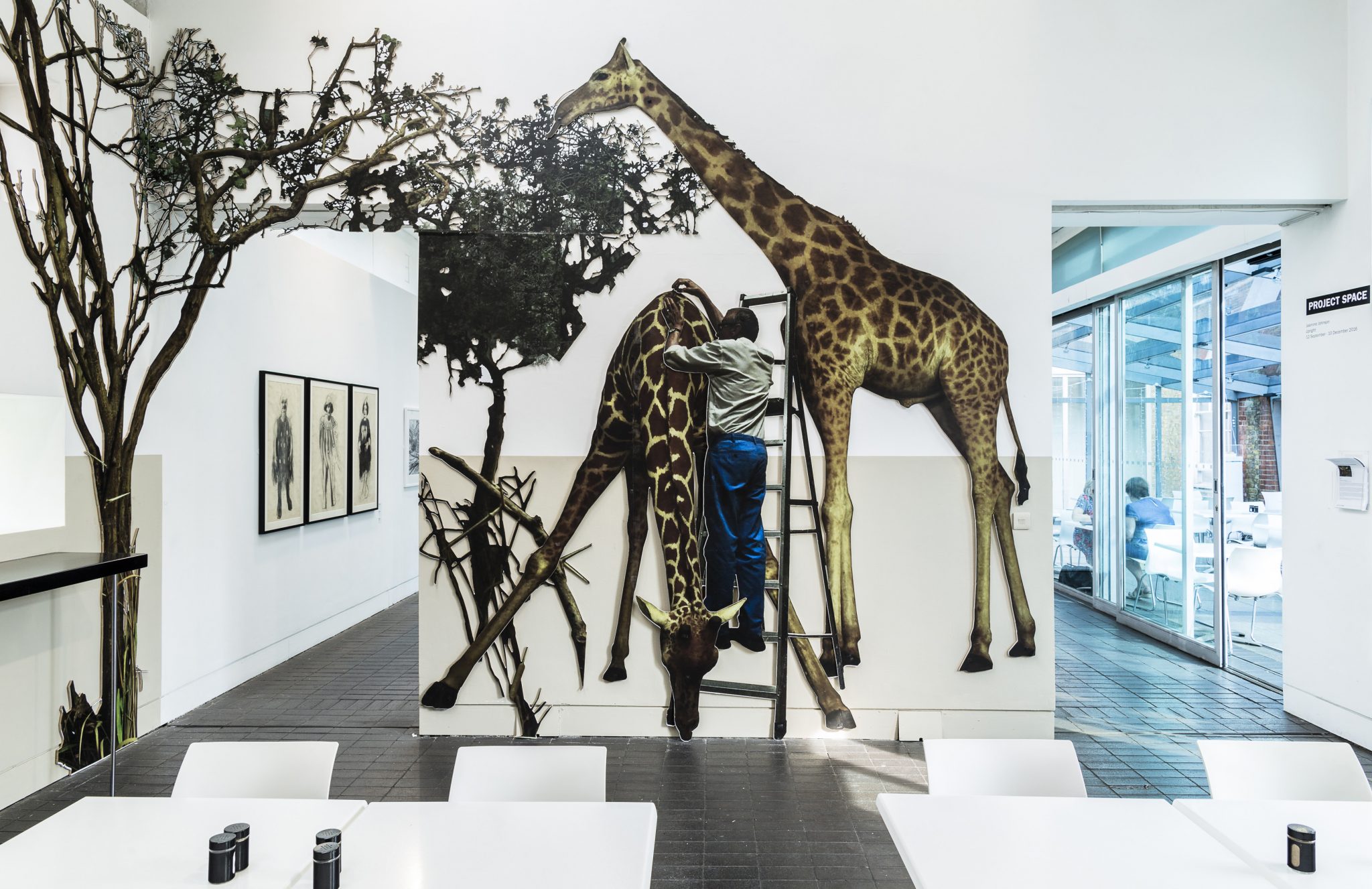 Jasmine Johnson, Upright 2016
Jasmine Johnson: Primarily works with video as well as digitally generated imagery, binaural audio and installation to craft increasingly ambitious portraits of globally dispersed individuals. Projects include:
A Perfect Instrument (Kristina) – a film following the well-known Lithuanian actress Kristina Savickyt? over a day of teaching and learning in workshops and rehearsals. Filmed in various locations in Vilnius, the historic city sandwiched between East and West, the video explores the extent to which both an individual and a place must bend and perform for shifting contexts.
Thieves and Swindlers are not allowed in Paradise – an enigmatic portrait of a collector of naïve Russian art, merging an intricately realised computer generated environment with film.
Jasmine Johnson said: "I am really looking forward to starting the programme which offers a more fluid landscape between the contexts of art, technology, theatre and entrepreneurship. As the scope and scale of my work becomes more ambitious it is invaluable for me to be able to learn from these divergent models."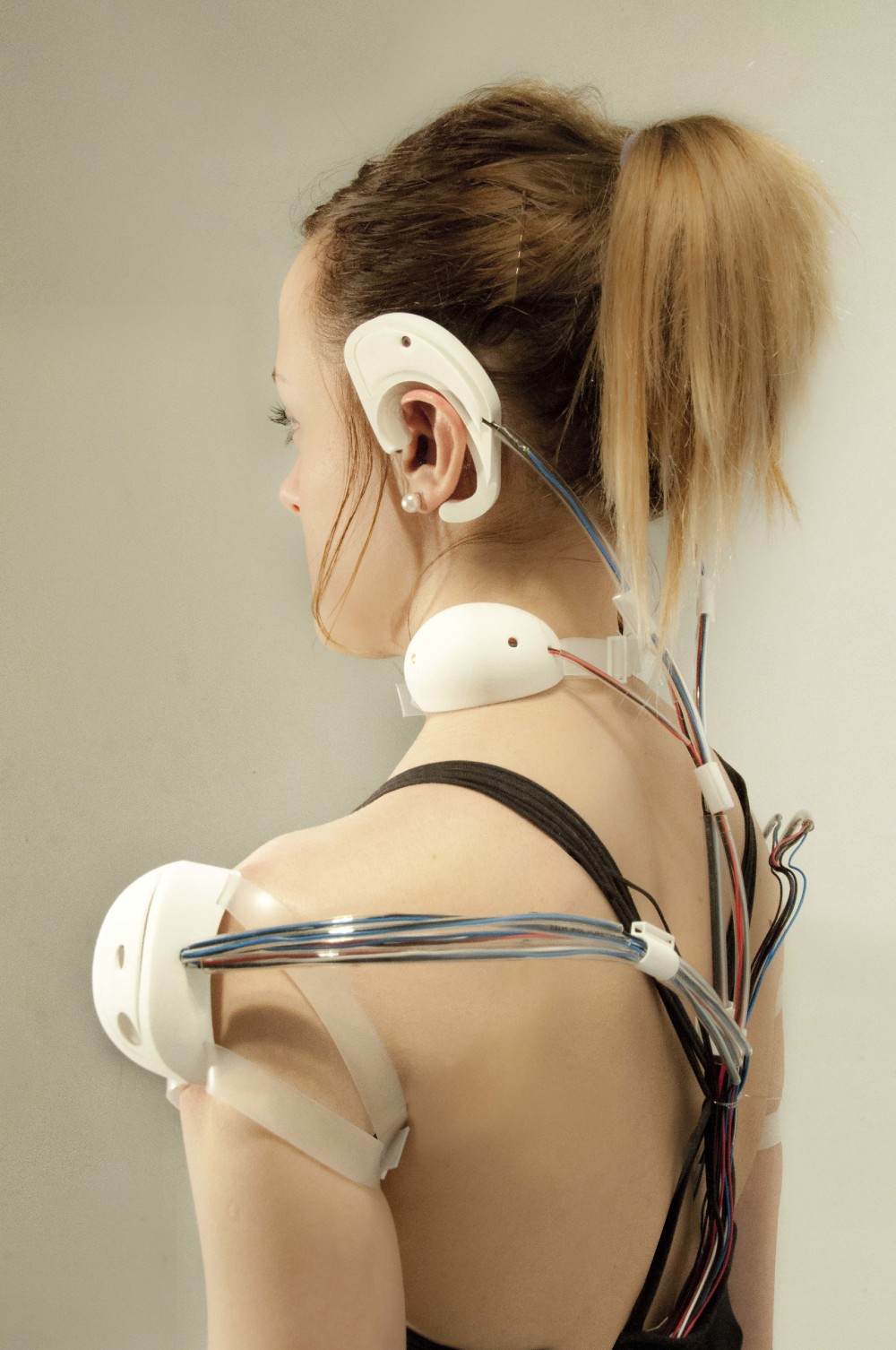 Ling Tan, Reality Mediator
Ling Tan: Designer, maker and coder who trained as an architect and is interested in how people interact with the built environment and wearable technology. She was part of the Umbrellium team, known for their large scale participatory events, who presented work at the Barbican in 2014 as part of Digital Revolution, a major exhibition that celebrated the transformation of the arts through digital technology. Projects include:
WearAQ – an experimental project that explored how school children make sense of complex issues around air pollution and considered how we might combine our innate subjective perception and intuition with wearable technology and machine learning algorithms to investigate air quality issues.
Transformer – a social experiment and a game of strategy in which people compete and cooperate to collect resources in complete darkness, aided by a suit of wearable sensors. The game encourages people to question how technology can help or hinder them in making sense of themselves and the people around them.
Ling Tang said: "I am very much looking forward to the opportunities to showcase my work within the programme and to the potential to carve out my own niche as a wearable designer/artist with an architectural point of view to how people interact with the built environment, and my interest in working within citizen-centric agenda."
During the alt.barbican programme the five artists will be introduced to experts in enterprise and learning who will lead workshops on networking, pitching and presenting. Other sessions will cover fundraising, working internationally and audience development, led by the likes of the British Council and Arts Council England respectively.
In August the five artists will take their work to MUTEK, the Montreal-based festival of electronic music and digital creativity. Artists will also be given the opportunity to apply to an alt.barbican commissioning fund of £7,500 to realise a major piece or body of work in the Barbican's public spaces.
Interfaces Monthly is the Barbican and The Trampery's monthly event where artists and designers present cutting edge work, offer insight into production strategies and digital techniques, and foster dialogue with the audience. The aim of these talks is to explore new ways of working and to bring those embracing multi-disciplinary and digital creativity across the fine art, commercial and design worlds together. Interfaces Monthly is hosted in rotation at Barbican, The Trampery Old Street and The Trampery Republic.
For all the latest alt.barbican news follow: #altbarbican
Categories
Tags