Fabric Cazenave's Solar Cream consists of two distinct bodies of work. The first is a series of large drawings done 'aveugle' with the visual senses withdrawn, literally with the eyes closed during certain phases. Alongside these landscapes, Cazenave presents 'Sliders', a stylistically and thematically frictious parallel series of works initiated in preformed, remnant materials that are debris or by-products of other works by the artist – including drips of plaster, plastic sheeting, strips of frame – reformed and represented anew. Offering the two series together is a formal gesture – an invitation to lay aside preconception.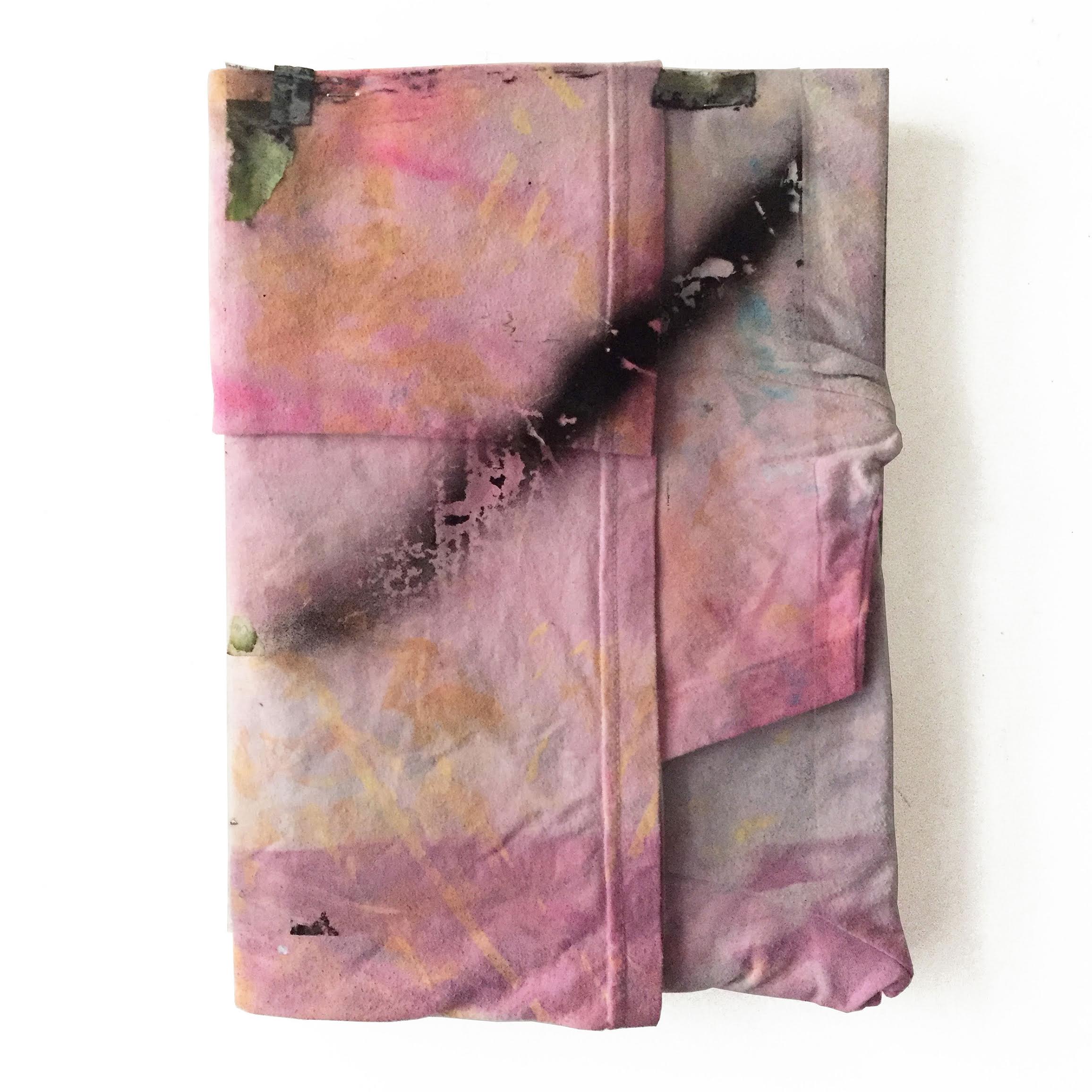 Sliders (28), 2017 Shirt with paint, acrylic, plastic, staples, agglomerate 36,5 x 25cm approx
Cazenave's practice often involves the access of the somatosensory system, not only by drawing with the eyes closed, but also under hypnosis, utilising the 'the conscious perception of touch, pressure, pain, temperature, position, movement, and vibration, which arise from the muscles, joints, skin, and fascia' in the act of drawing, sculpting and painting. His marks may represent spells or invocations or they may represent figurative tours around the internal body – the teeth, the ribs, the articulating joints – the interior landscape.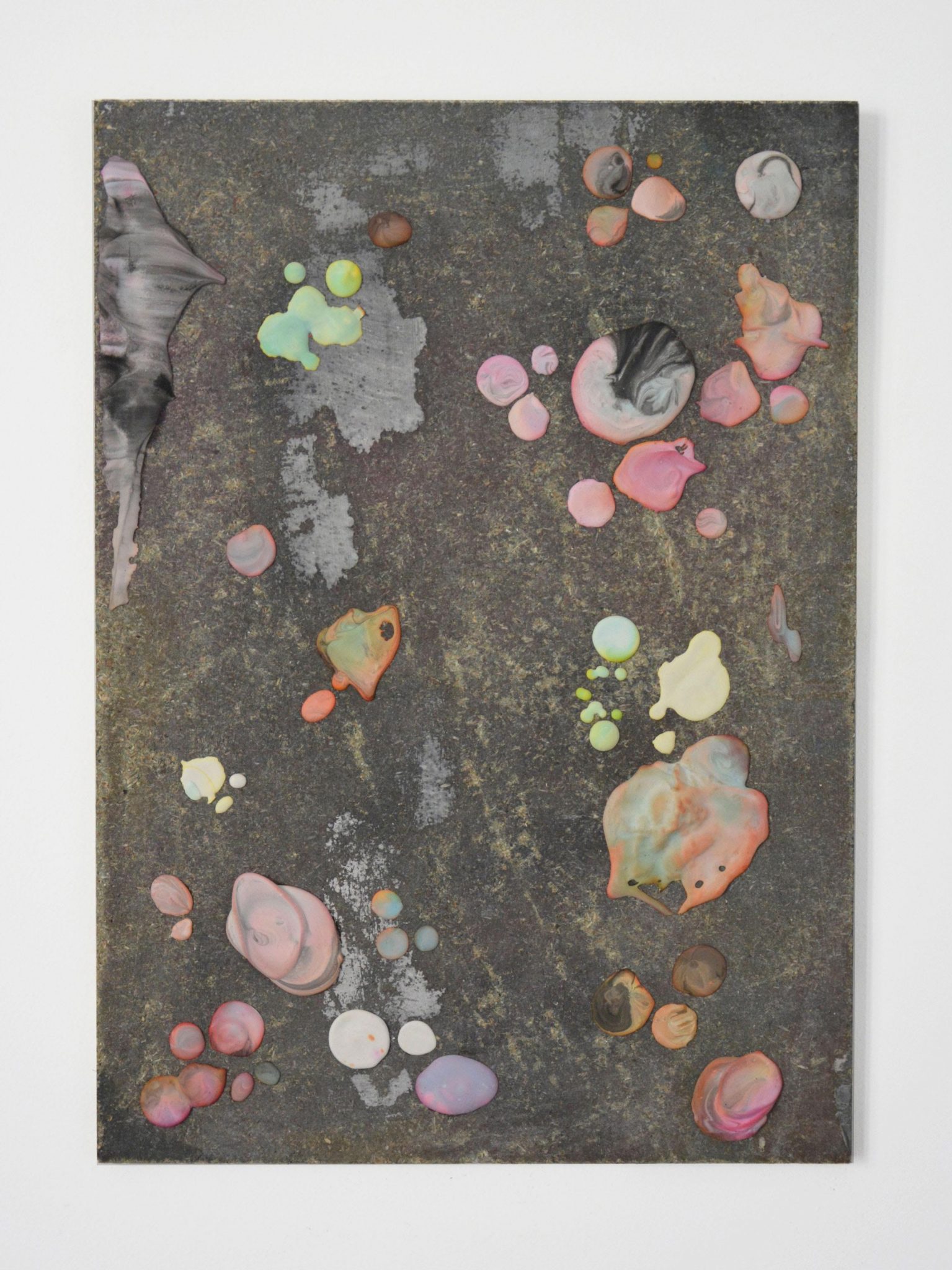 Sliders (21), 2015 Dried drips of colored plaster, glue, wood 42 x 30 cm
Sliders are composed from 'things left behind', as the elements are scavenged from the artist's own studio in a sort of beautiful, autographic assemblage – a manifestation of Žižek's "aesthetic potential of waste" not dissimilar but distinct from Dieter Roth's autoconstructive practices. Cazenave's visually beautiful, balanced works however revel in the possibilities of reconfiguration, of looking anew and stripping away conception of what things are and what they are meant to be – which is ultimately where we are – forming, colliding, exploding, reforming.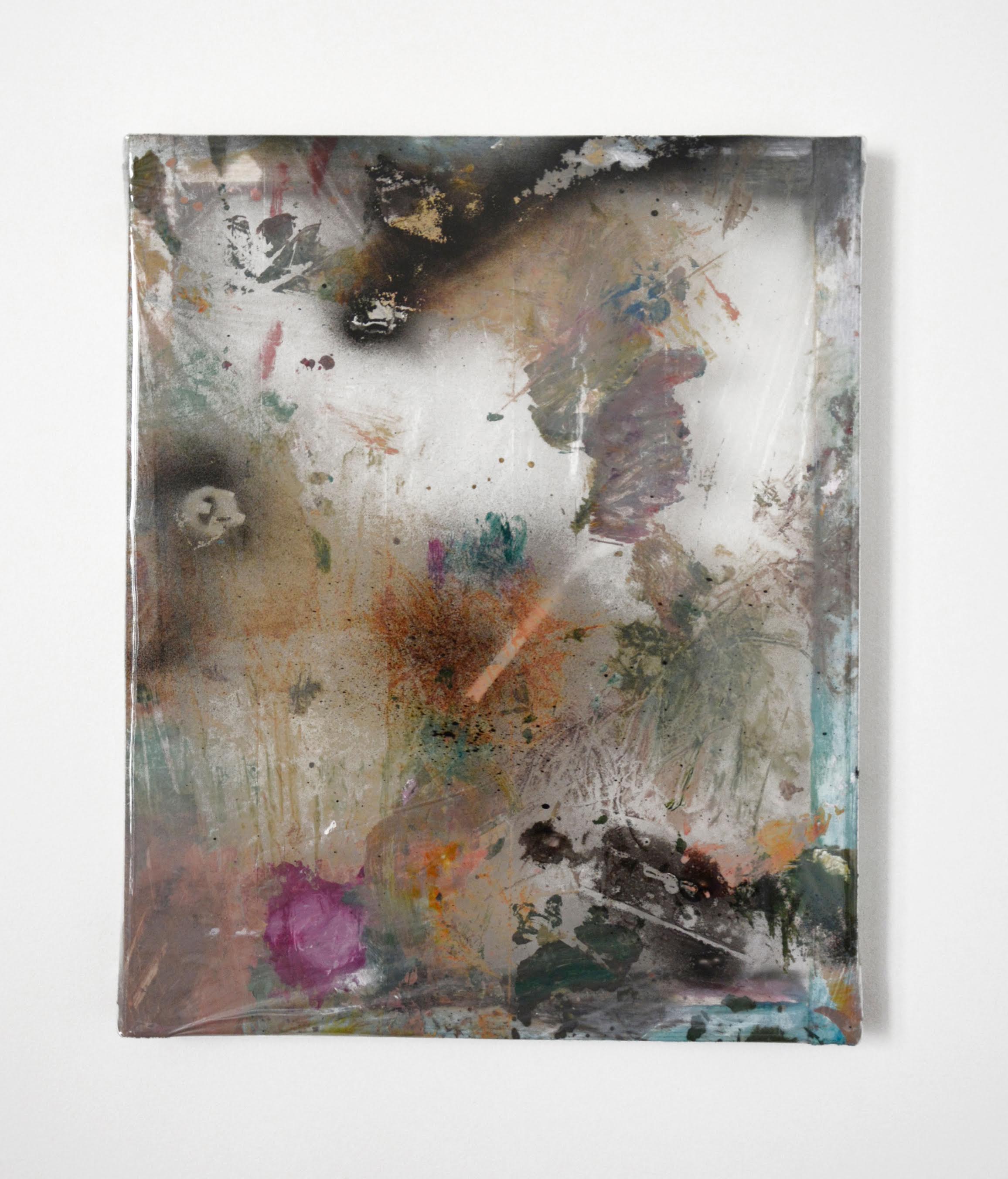 Sliders (8), 2015 Wood, protective plastic, polyane, oil, spray, dust 44 x 36 cm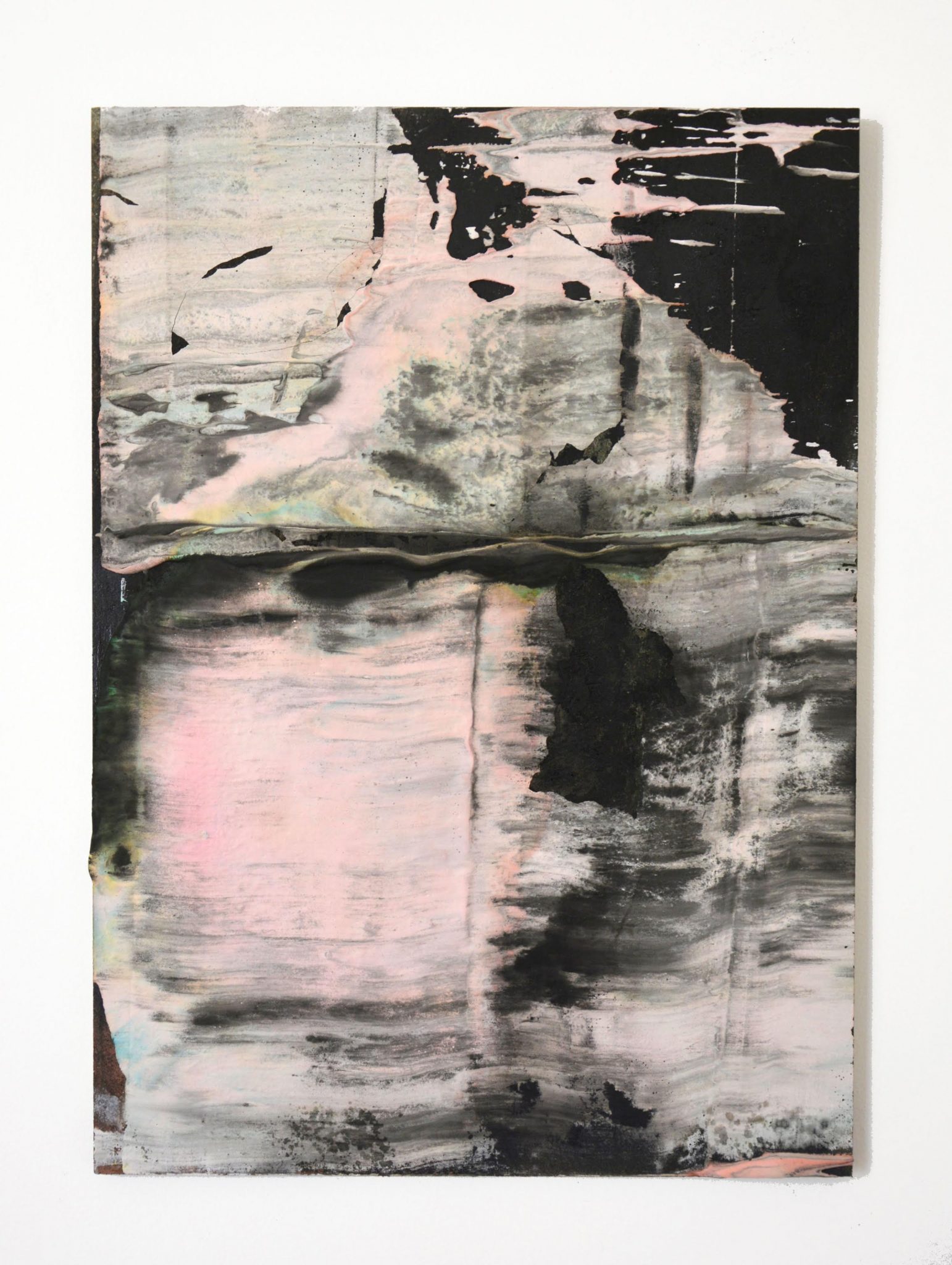 Sliders (16), 2015 Plaster and ink on wood 41 x 30 cm
Fabrice Cazenave has recently completed a large commission for Hermés Paris and presented a solo exhibition at Galerie Nivet-Carzon, Paris.
SOLAR CREAM Fabrice Cazenave 9th June to 1st July Private view 8th June 6-8pm
John Marchant Gallery at Eagle Gallery, 159 Farringdon Road, London EC1R 3AL
About Mark Westall