V is for Vanmechelen – Koen Vanmechelen's gargantuan marble and glass sculpture 'Protected Paradise' features a bird foot hovering above giant eggs in the garden of the Palazzo Franchetti. The sculpture is the crowning glory of 'Glasstress 2017', an exhibition curated by Dimitri Ozerkov, Herwig Kempinger and Adriano Berengo and featuring 40 leading contemporary artists from around the world. Glasstress was conceived in 2009 by Adriano Berengo as a collateral event of the Biennale, and Berengo's mission to revive the traditional craft of Murano glassblowing by collaborating with contemporary artists has resulted in some truly unmissable artworks. Highlights are Ai Weiwei's chandelier featuring CCTV cameras and twitter birds, Charles Avery's glass serpents, exquisite shattered glass creations by Josepha Gasch-Muche and Erwin Wurm's hot water bottles.
E is for Enchanting. The Armenian and Tibetan pavilions at the beautiful Palazzo Zenobio are a breath of fresh air and off the beaten track in the Dorsoduro. One of 3 artists representing Armenia is Jean Boghossian, a Brussel-based artist of Armenian descent. His 'Fiamma Inestinguibile' series of canvases is created using fire and smoke, which infuses the room and merges subtly into the ornate surroundings of the Palace. In the beautiful rose gardens is Robert Gligorov's installation 'Atman' (from the Sanskrit for essence/ breath). At first glance the garden adorned with rows of sinister-looking swastika sculptures resembles a a WW2 graveyard, however the curator Ruggero Maggi explains that the swastika was originally a peaceful religious symbol before being misappropriated by the Nazis, and in Gligorov's installation each one is engraved with the name of a Tibetan monk. In the secluded garden, the christian cross is substituted by the antique symbol of the Tibetan swastika representing the sun.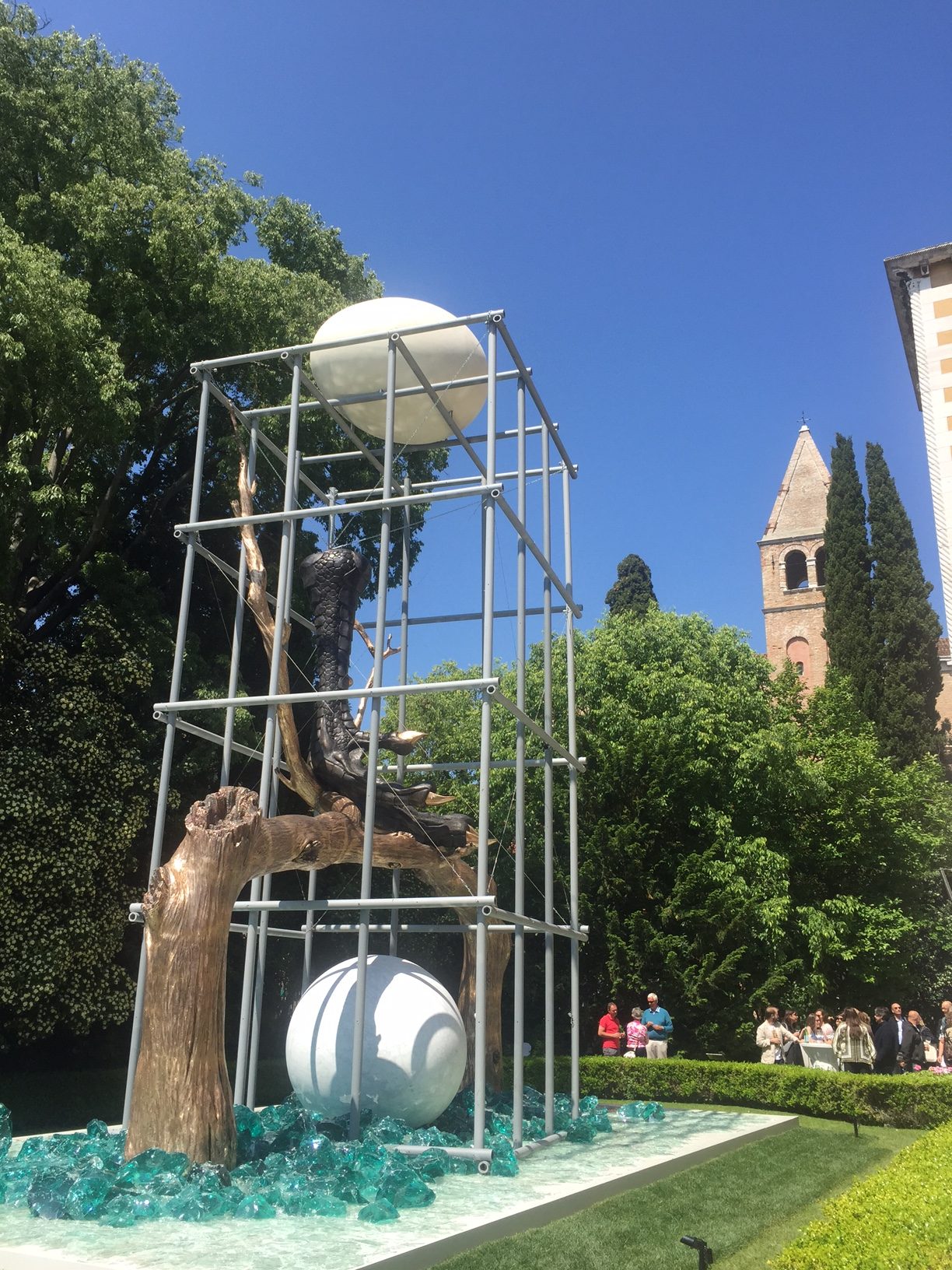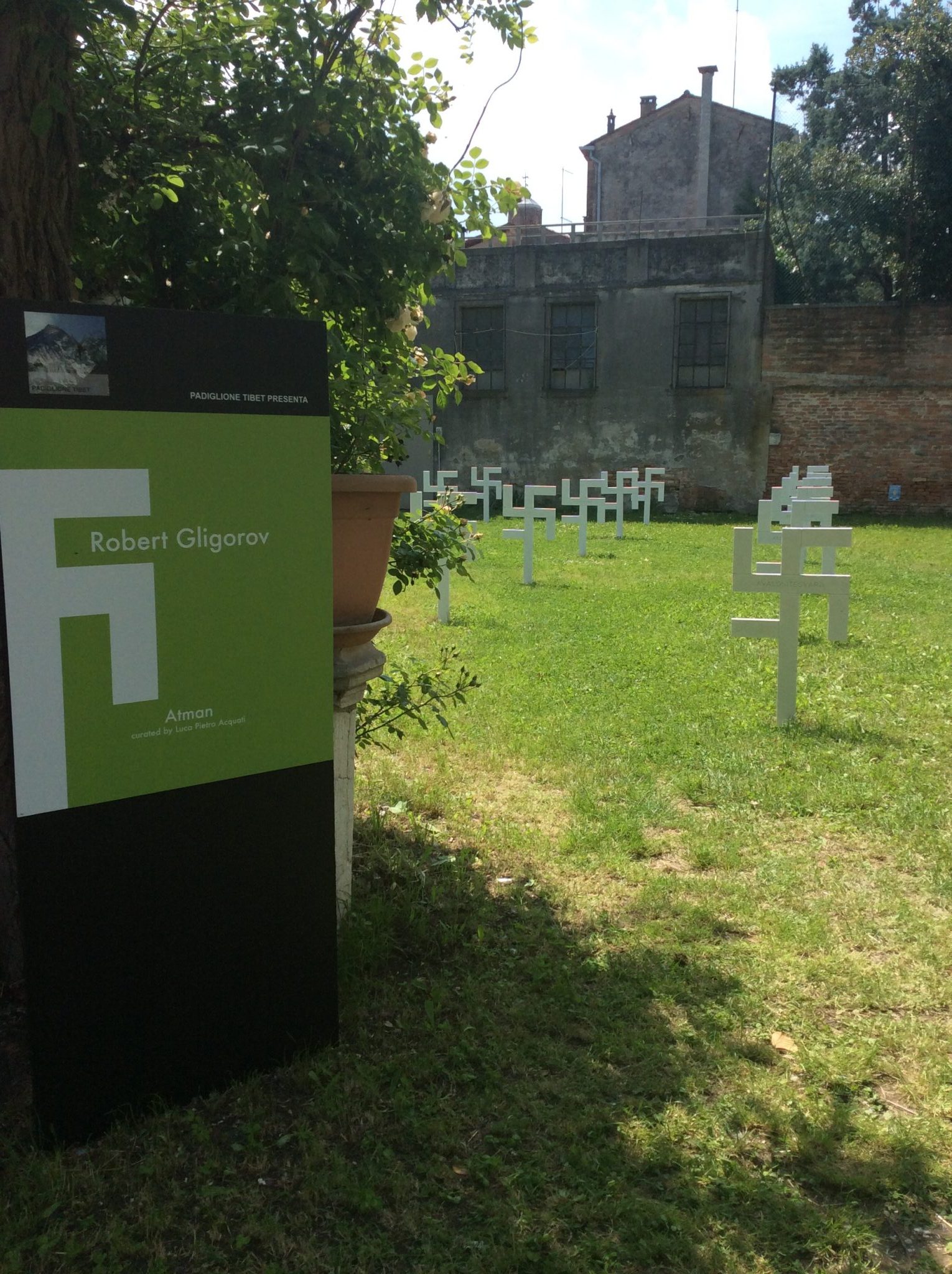 N is for Neckties, 27,000 of them to be precise, which feature in an Installation created by Israeli artist Michal Cole at the Pavilion of Humanity as a metaphor for global patriarchy. Everyone is talking about the ties, but don't miss Cole's film upstairs in a bathroom installation, featuring a woman on a gondola mopping the Canale Grande, a clever comment on stereotypes of female domesticity.
Until 26th November 2017, Pavilion of Humanity, Campiello San Vidal, San Marco, 2887 Venice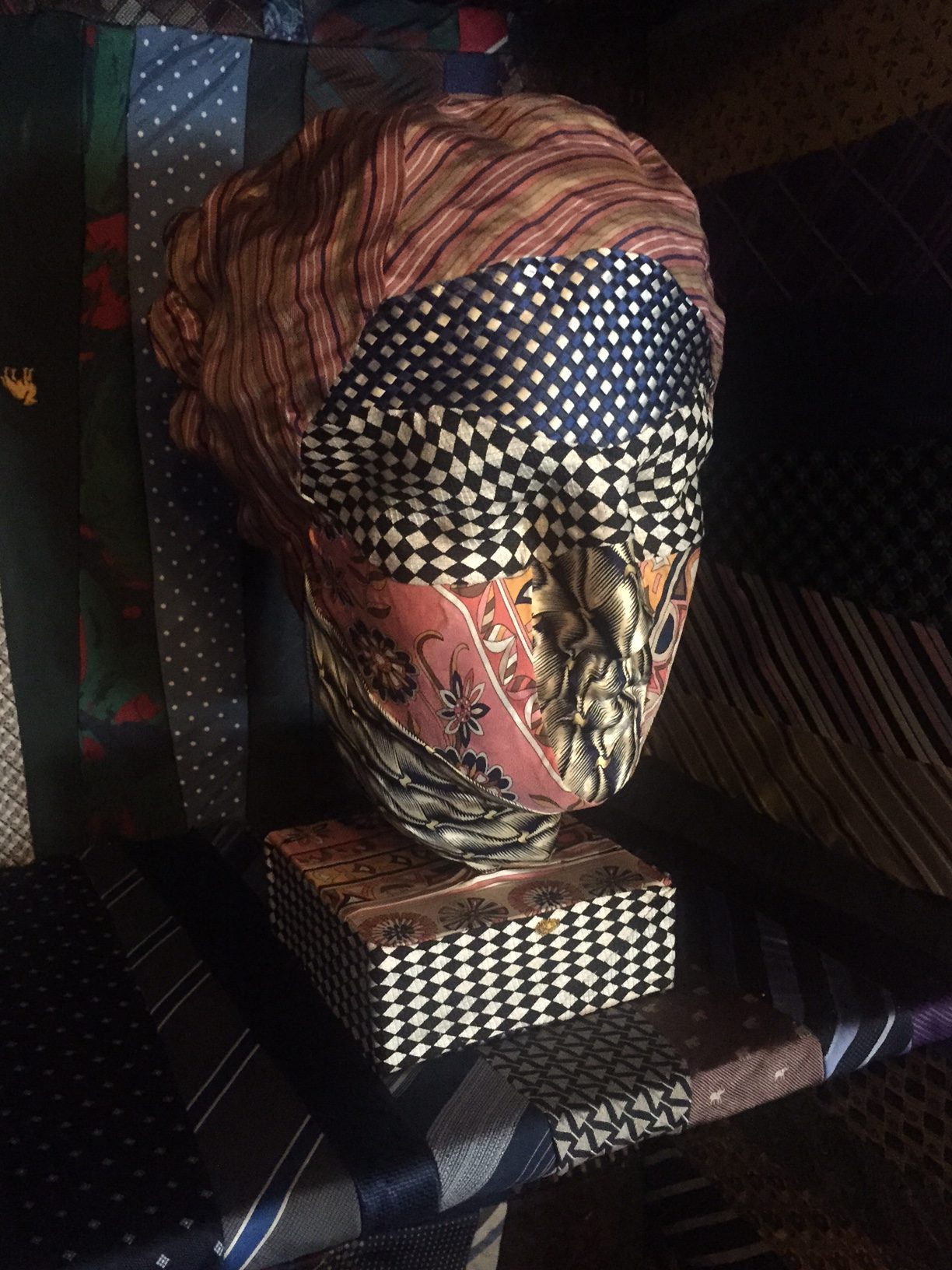 I is for Intuition. The 6th and final edition in a series of exhibitions curated by Daniela Ferretti and Axel Vervoordt at the exquisite location of Palazzo Fortuny. This thoughtful exhibition juxtaposes ancient art with modern and contemporary, and also includes paranormal performances by artists such as Marcos Lutyens. Where else would you find 3rd century BC sculptures from France and Italy, the first representations of the human figure, juxtaposed with Basquiat's primitivist canvas 'Versus Medici'. The exhibition flows dreamily from a room containing tranquil Korean minimalist paintings, to a smoke installation by Ann Veronica Janssons, and a meditative Anish Kapoor complemented by a 15th century Virgin Mary and child. Until 26 November: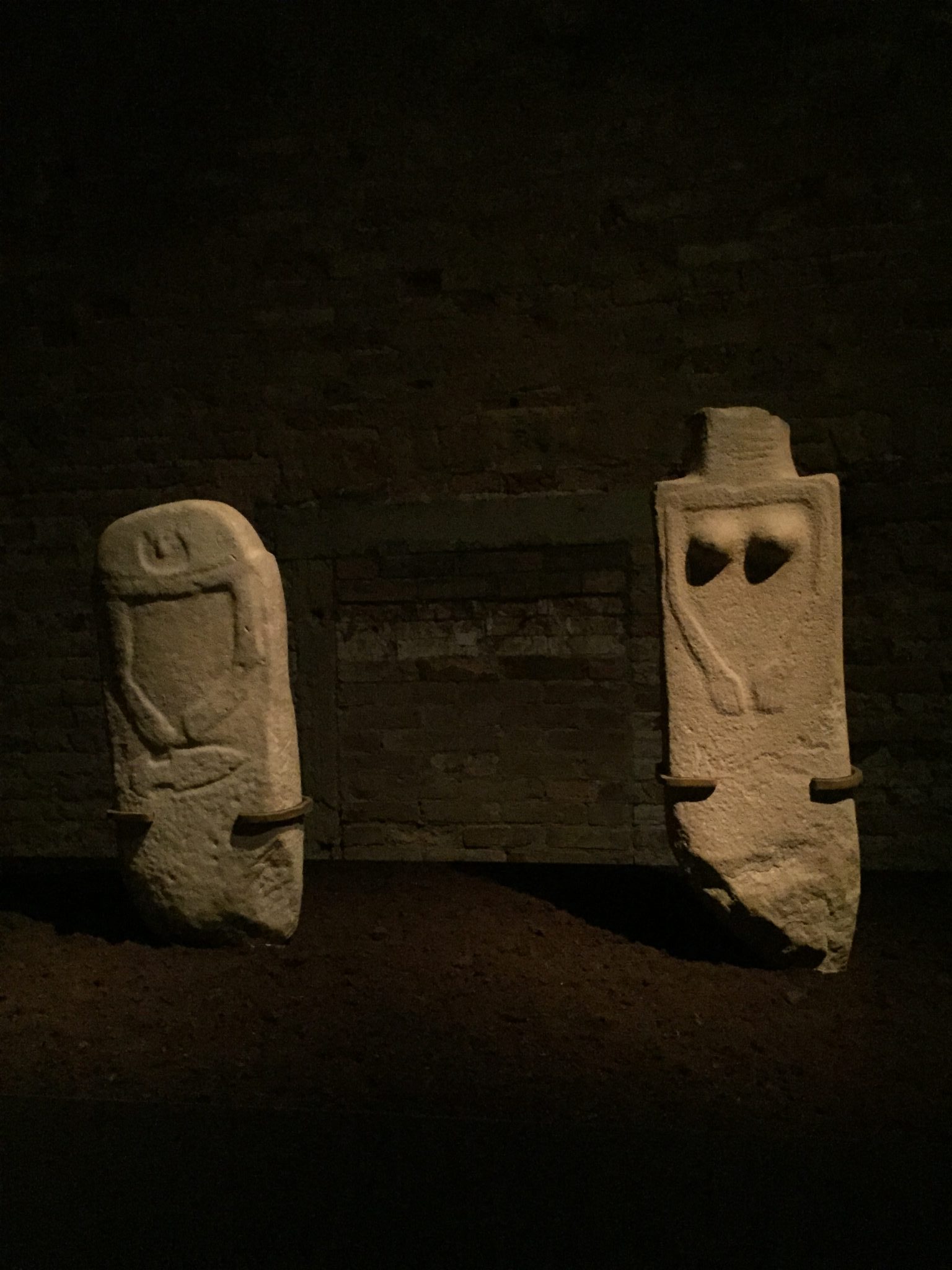 C is for Chiesa di San Gallo. Paul Benney "Speaking in Tongues",
Curated by Flora Fairbairn and James Putnam, can be found on the edge of Piazza San Marco. The beautiful little church of San Gallo is an oasis of calm, and contains an evocative installation by British artist Paul Benney. Behind dark curtains in the dark little chapel is a vast canvas featuring portraits of the artist's friends, in a kind of contemporary version of da Vinci's 'Last Supper'. The figures stand in a row, illuminated with painted flames coming off their crowns. They come alive in a series of personal and intimate monologues based on the life stories of the sitters, recorded by the artist and transmitted by 4 speakers suspended from the ceiling. The exhibition was inaugurated with a candlelit monologue from Richard Strange, one of the sitters for the portrait and featured voices. A perfect place to go for a moment of quiet contemplation. Benney also has a solo exhibition, Alchemic Wedding, at the Hotel Metropole, Venice, until 2 July 2017.
James Putnam has also curated "Collection" with the Gervasuti Foundation at the Metropole featuring Nancy Fouts, Gavin Turk and Joseph Kosuth. It's impossible to miss Nancy's 'Peacock in War Bonnet', in the entrance of this subtly chic hotel, where her 'Adam and Eve' paintings are also displayed within the Baroque interior. Venture further into the inner sanctum and there's a Gavin Turk installation featuring a 'Gypsy Rose Lee' retro fairground style fortune-teller. Joseph Kosuth's neon is wrapped around the top of the Oriental Bar's walls, quoting Sigmund Freud, a former guest of the Hotel. They also serve great cocktails in the womb-like bar, a perfect pit-stop after a long day at the Giardini.
'Collection' at Metropole Hotel :
'Speaking in Tongues' is on until 26 November at Chiesa di San Gallo, 30124 Venezia:
paulbenneyvenice.com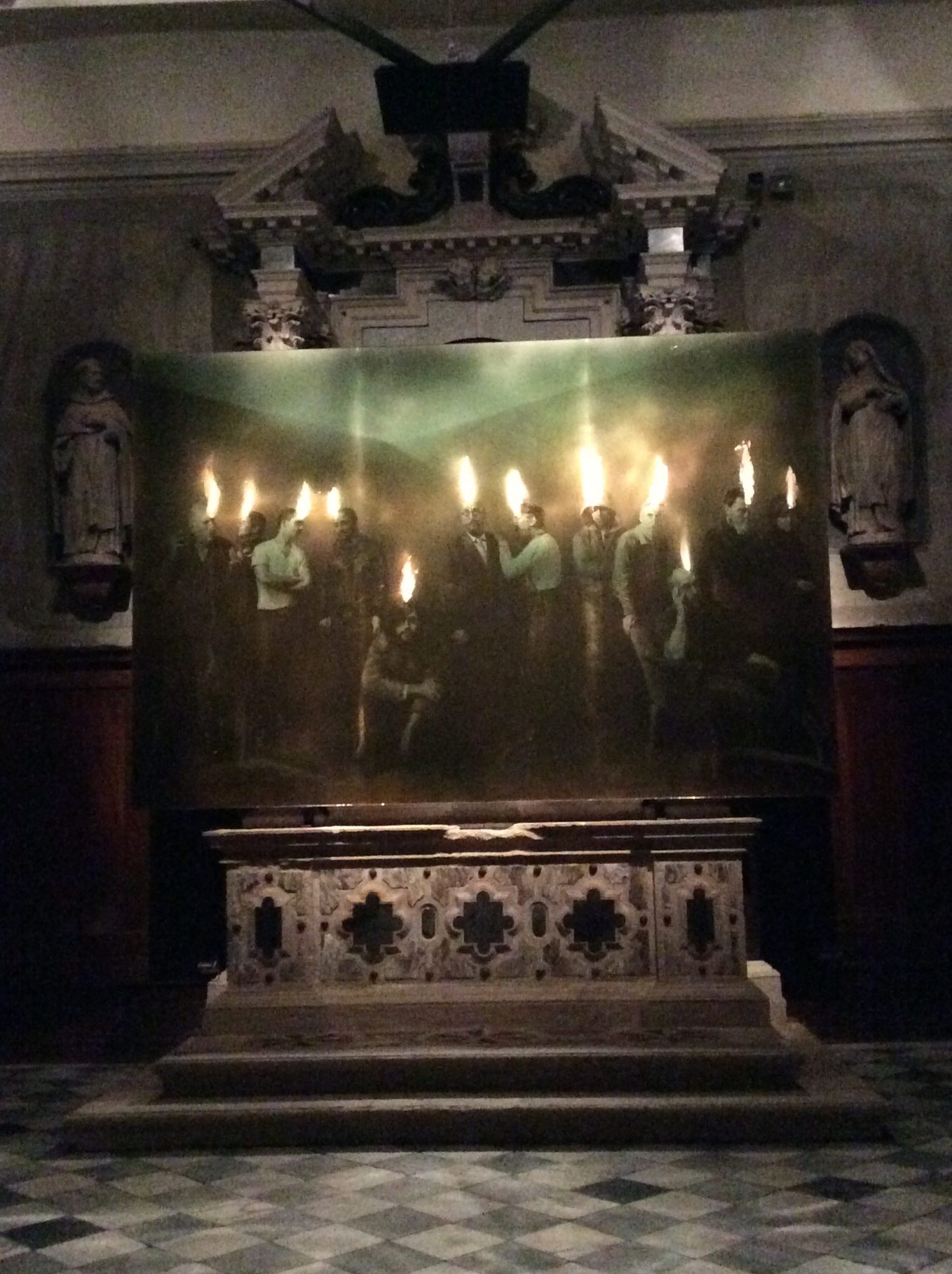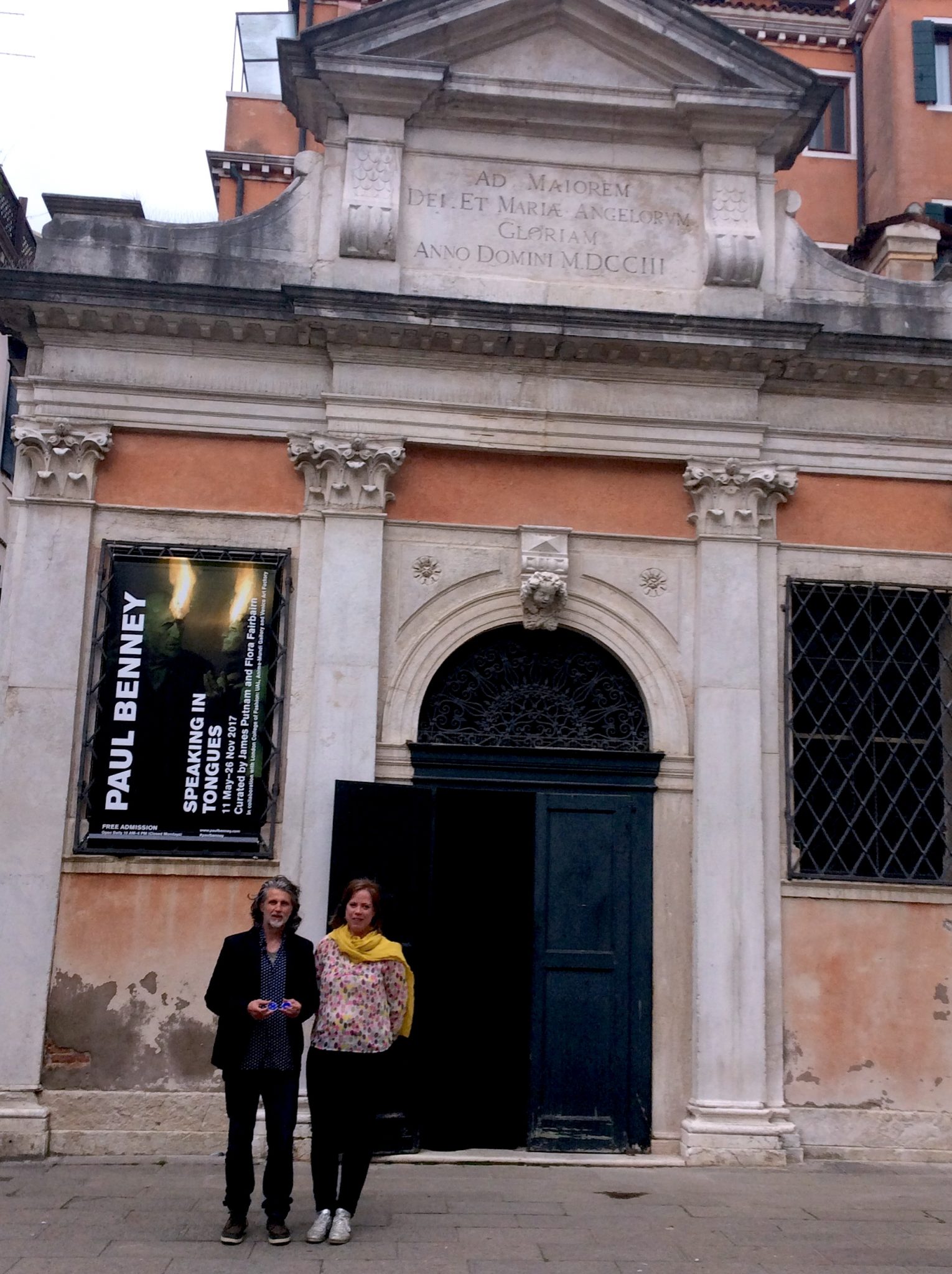 E is for Epic. The Damien Hirst 'Treasures from the Wreck of the Unbelievable' exhibition at Palazzo Grassi and Punta della Dogana is a little like art world marmite, being accused of cultural appropriation and vulgarity. Despite its contractors, this ambitious and witty fabrication of art historical mythology proves that Hirst is still the Showman of the contemporary art world, and hasn't lost his ability to pack a visual punch. The sheer scale and craft of the many 'ancient' sculptures and artefacts on display, taking up 2 museums and 54,000 square foot of exhibition space, is like a mini British museum and the curator underlines how it plays on the maritime history of Venice. The Herculean sculptures are the result of an eye-watering production cost of more than £50 million and the show was 10 years in the making. Definitely a must see.
Until 3 December: www.palazzograssi.it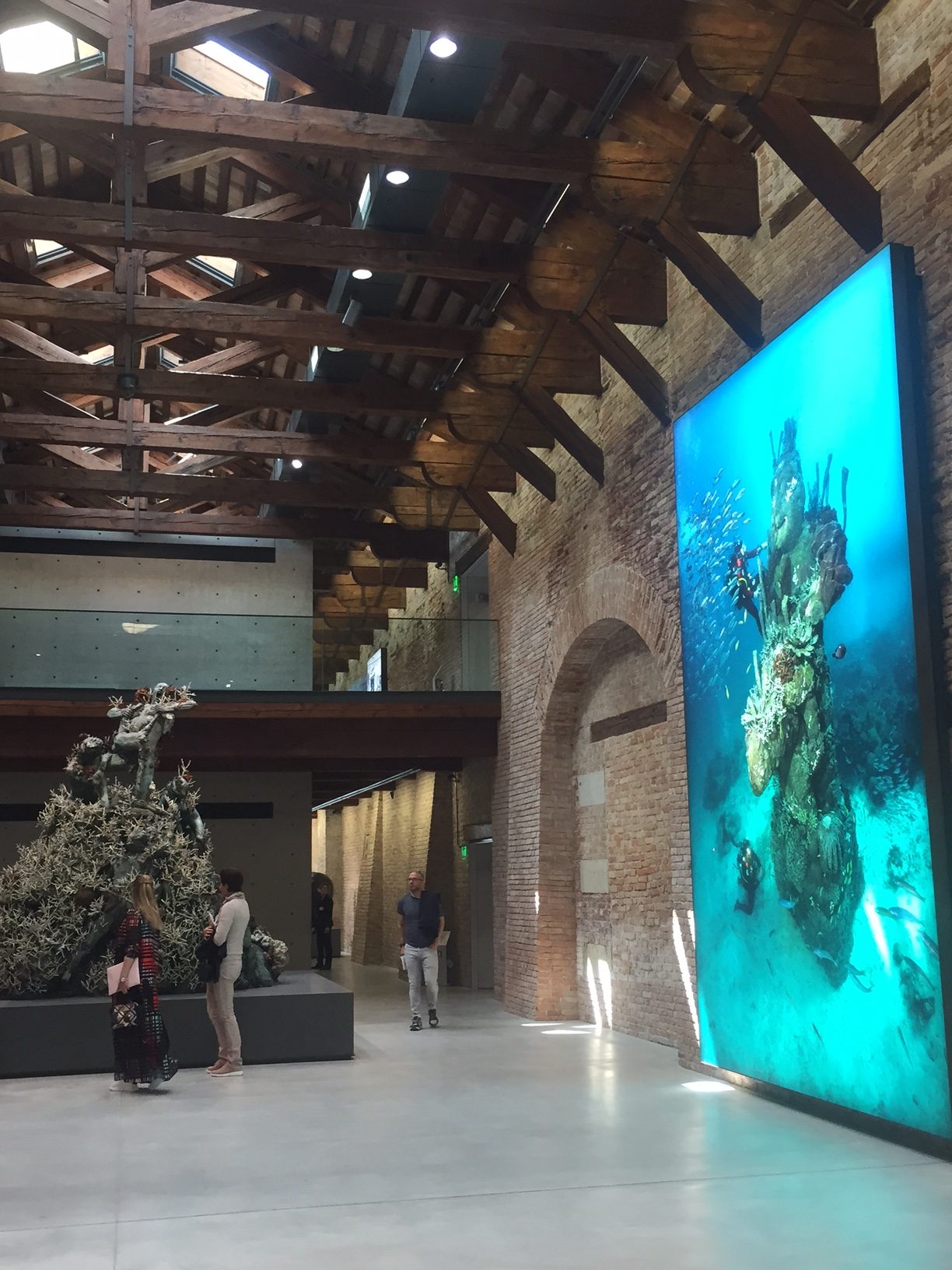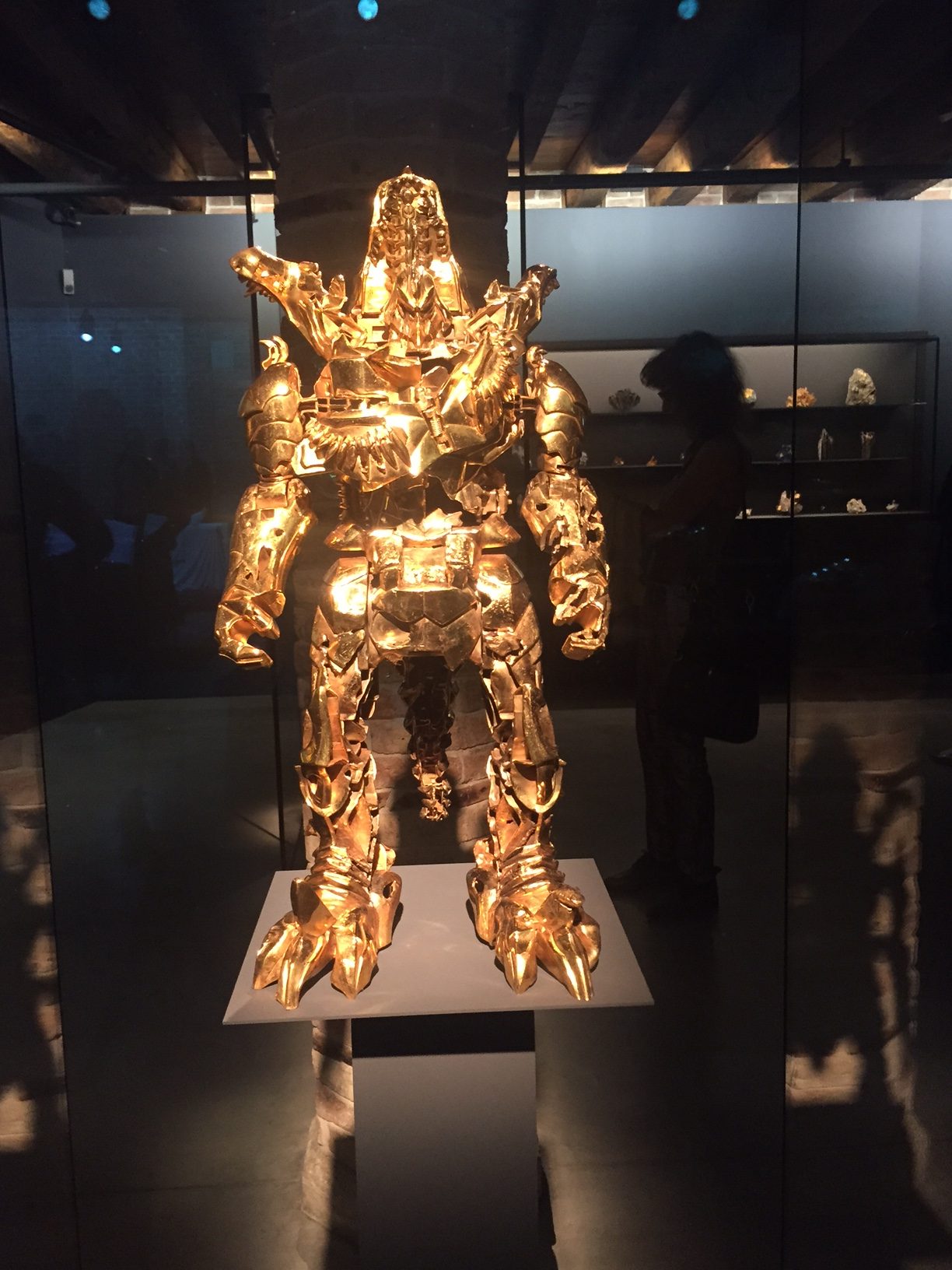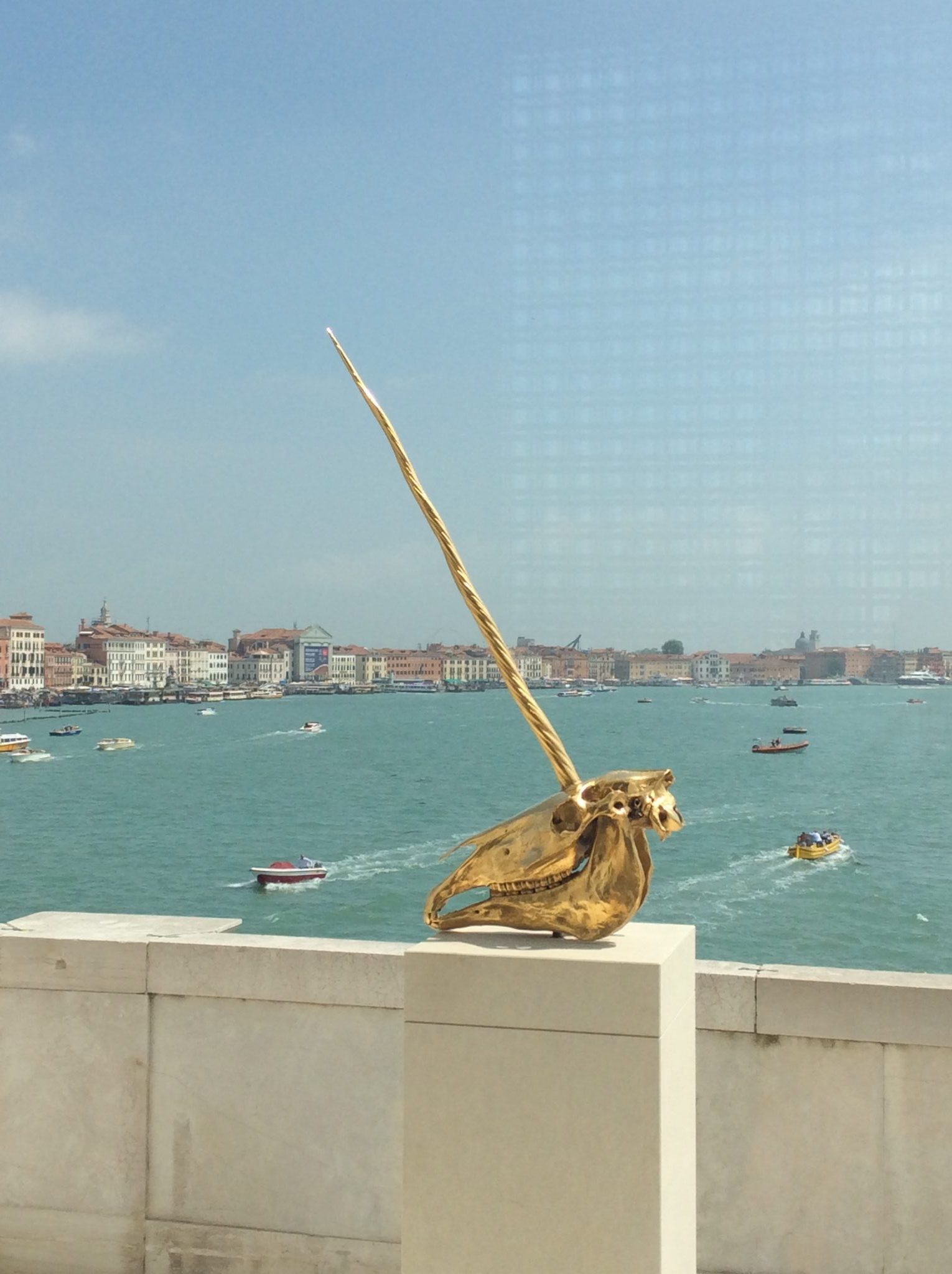 All Photos by Lee Sharrock Copyright Lee Sharrock
Categories
Tags