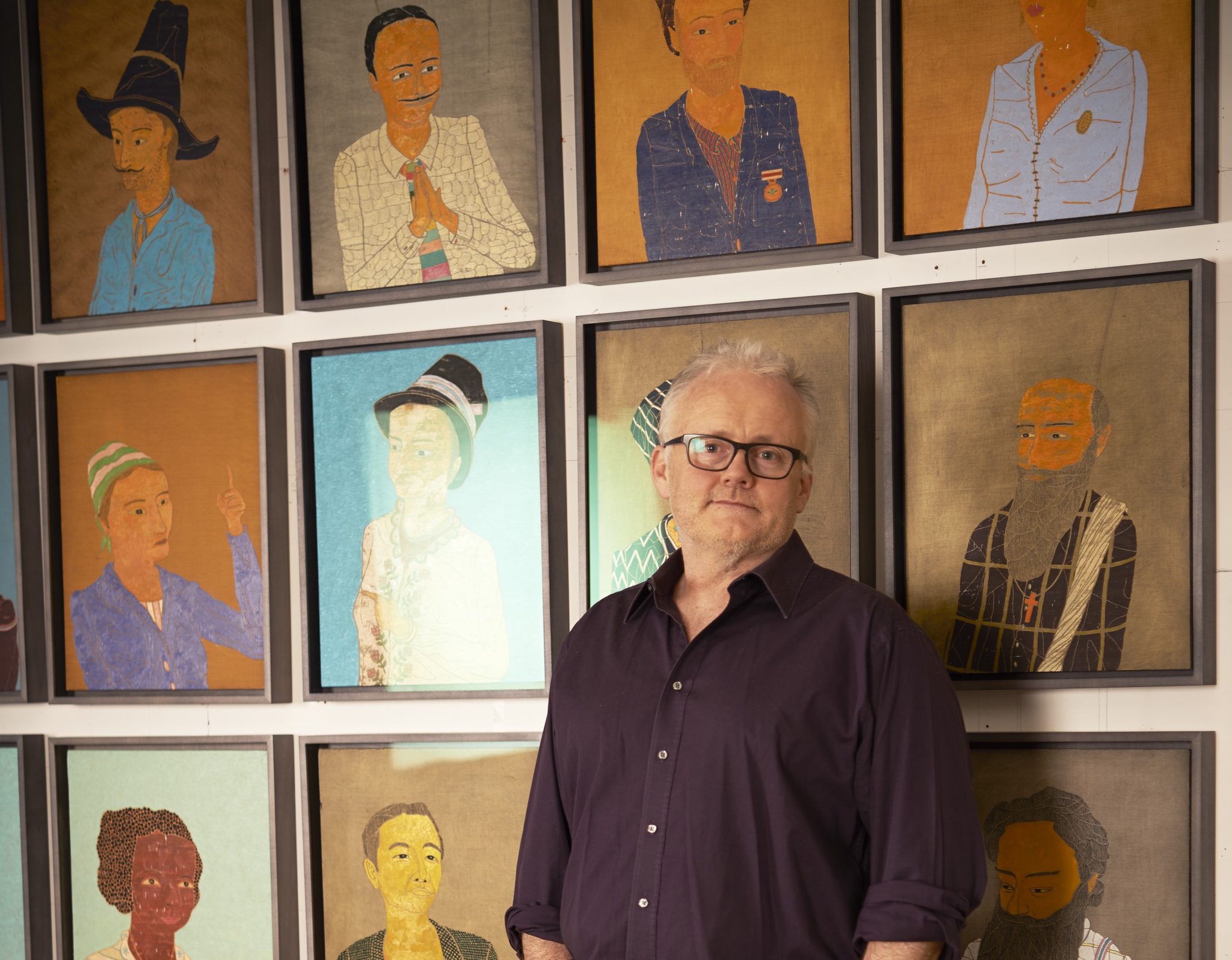 Stephen Chambers in his Studio, 2017 © Stephen Chambers Studio
"The Court of Redonda" is a Collateral Event of this year's Venice Biennale presenting paintings by British artist, Stephen Chambers, RA. The main theme of the exhibition is the fictitious 'Court of Redonda' brought into its dubious existence by Matthew Dowdy Shiell, a merchant trader who discovered the tiny island of Redonda in the Eastern West Indies in 1865 and proceeded to crown himself monarch. This began a tradition of literary and artistic personalities across the globe being granted titles in the Redondan court, and it is these personalities whom Chambers has painted for this suite of paintings.
101 superb portraits are brought together for the exhibition, including three large-scale paintings that make up the State of the Nation series, Chambers own artistic response to BREXIT. The State of the Nation paintings each depict a fallen horseman, representing the UK's "fall" from Europe as well as perhaps an overall instability we are witnessing in modern politics everywhere.
Curated by Emma Hill, Chambers's Venice show, which is housed in Ca' Redonda on the Grand Canal, is both unique and intriguing, bringing together fantasy and folktale with literature and art.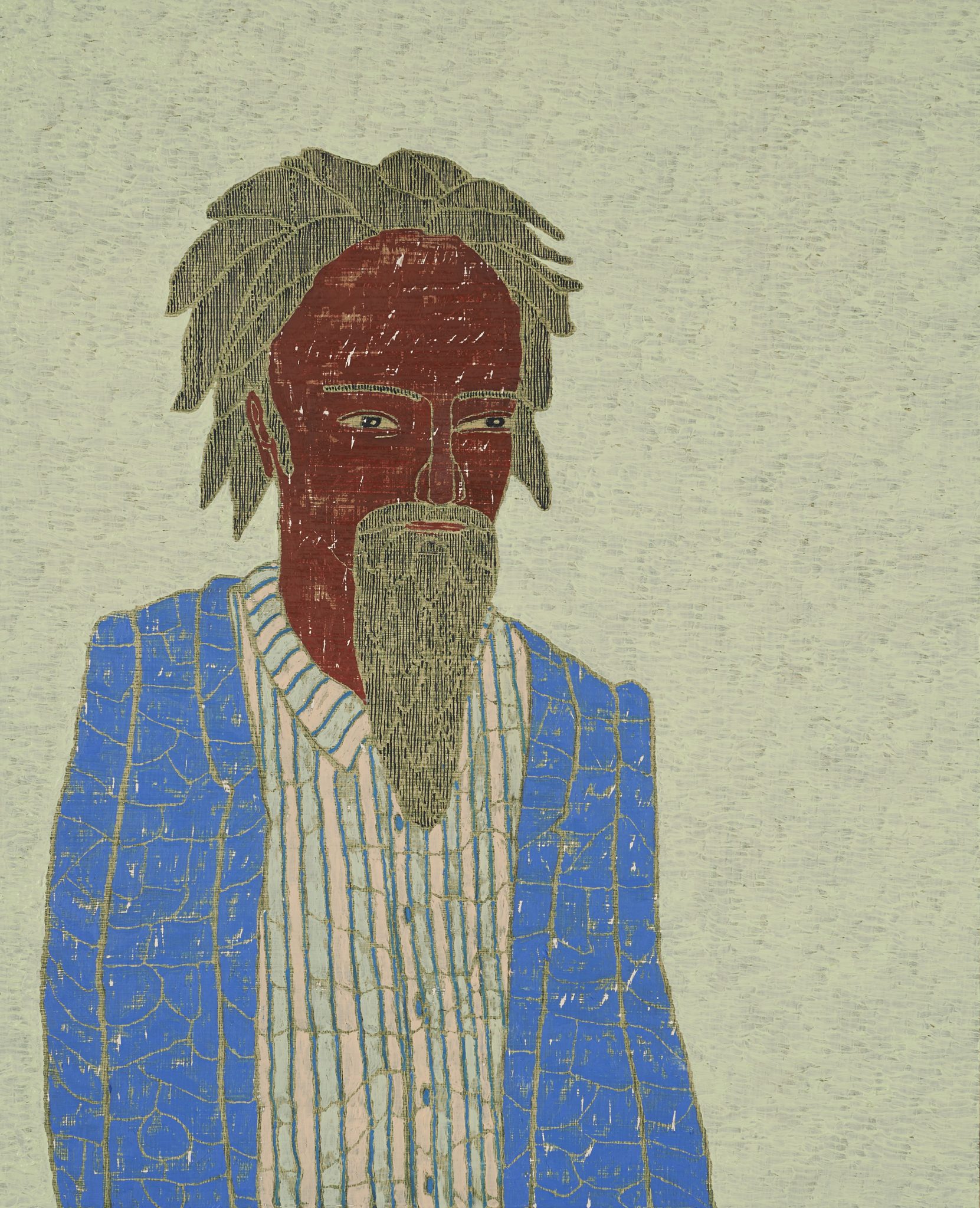 Guardian of the Guano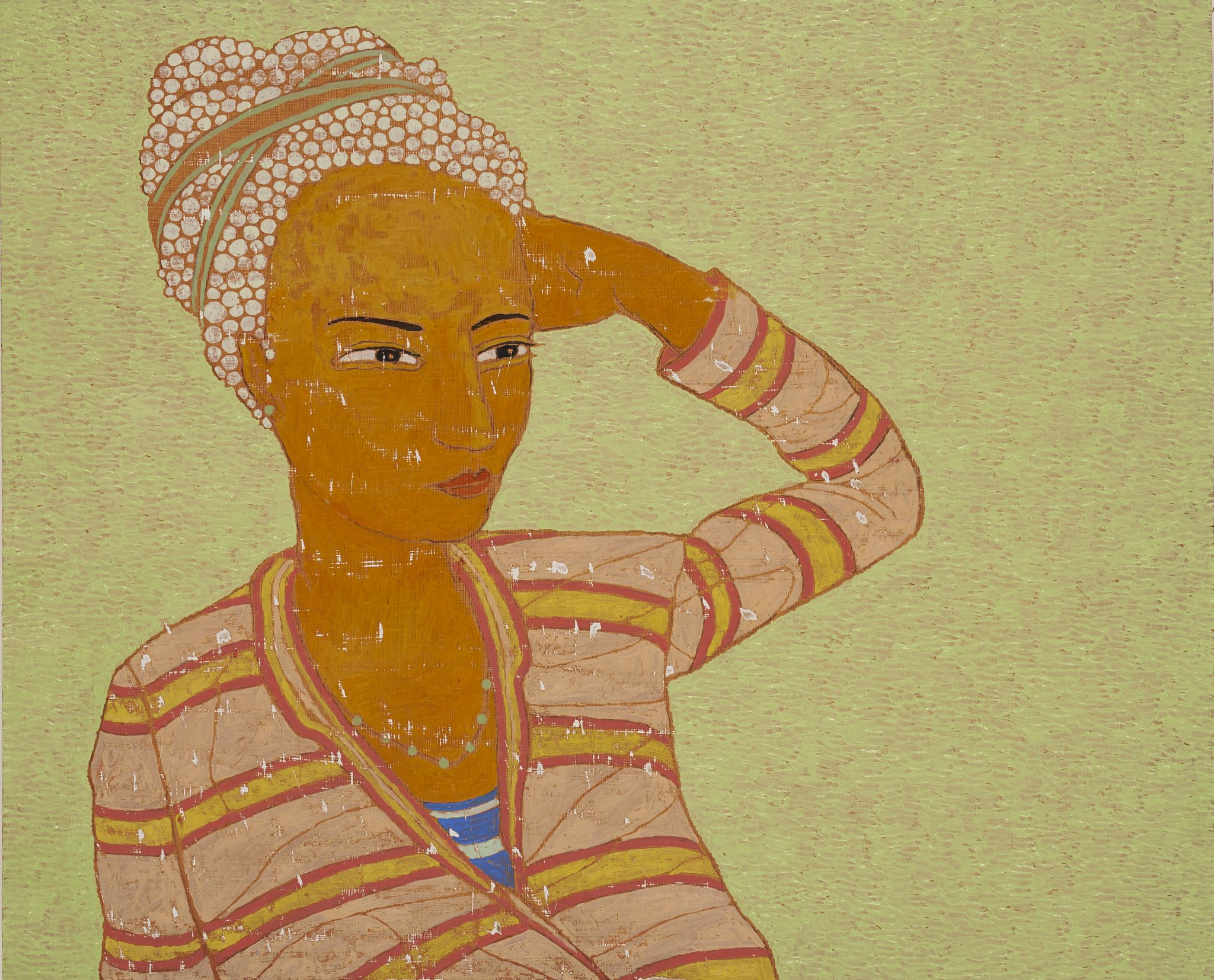 The Cardinals Daughter
Stephen Chambers The Court of Redonda
Collateral Event of the 57th International Art Exhibition –
La Biennale di Venezia
Ca'Dandolo, Grand Canal, San Polo, 2879, 30100 Venice
13 May – 26 November 2017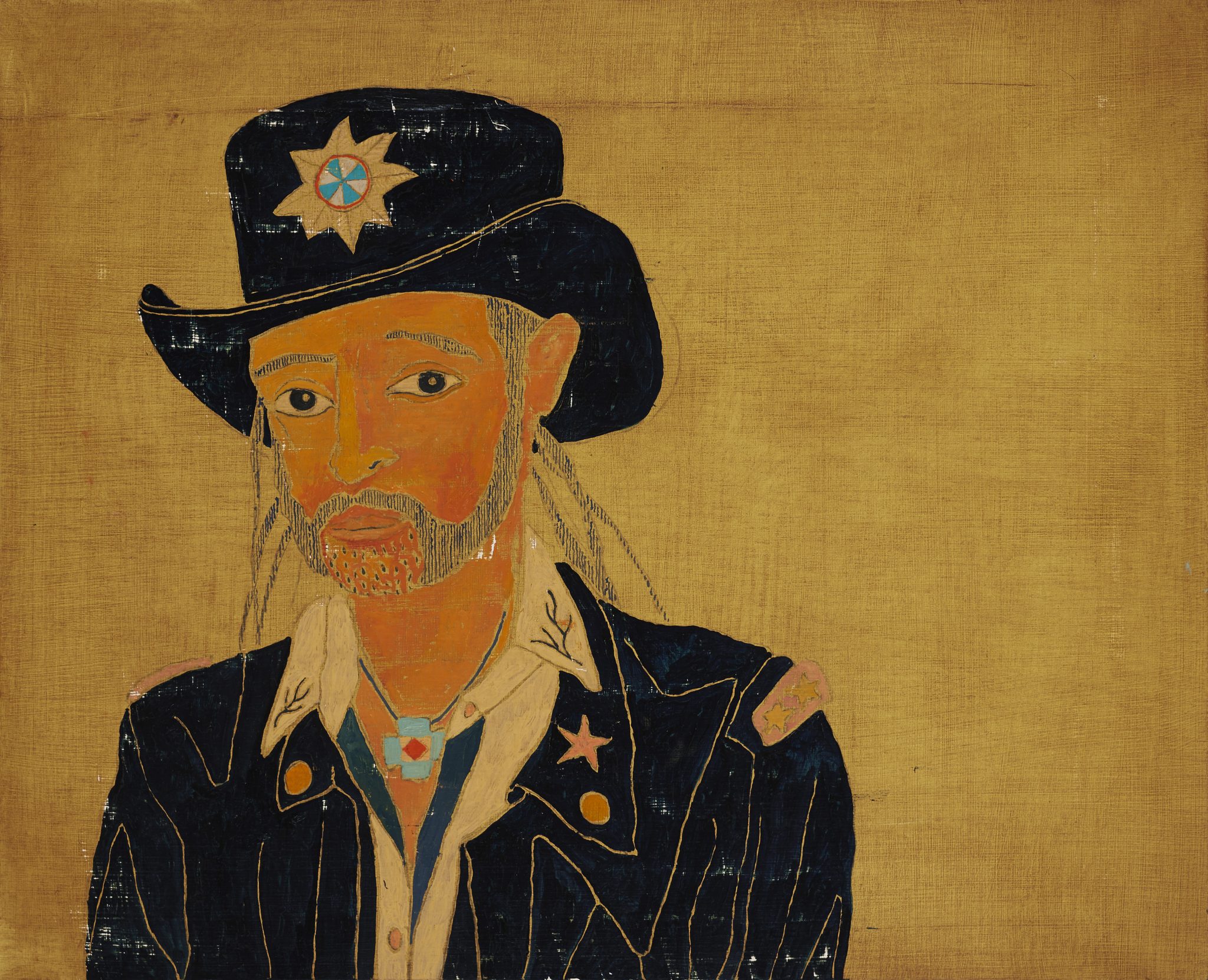 Count Music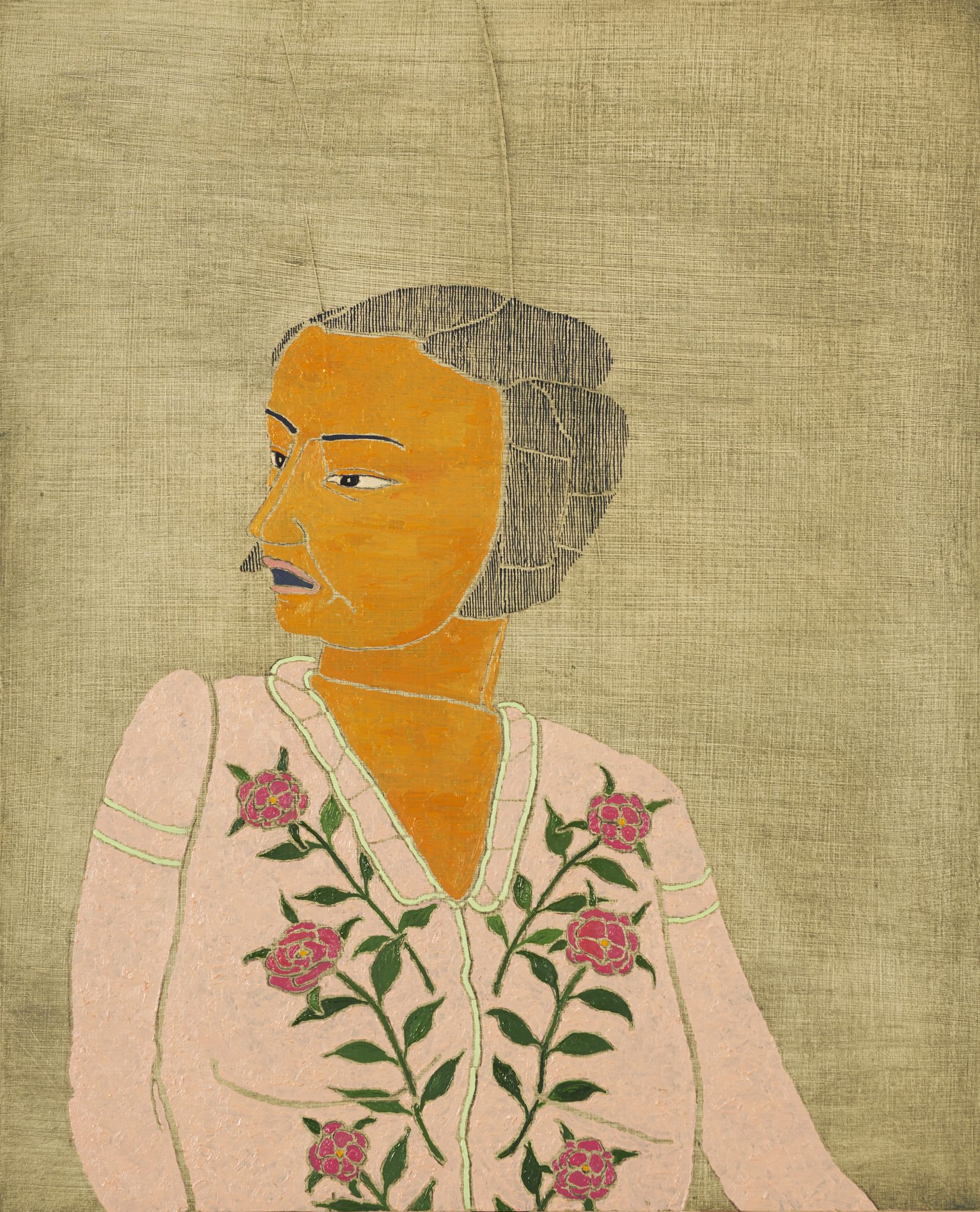 Bella de la Rosa
Stephen Chambers was elected to the Royal Academy of Art, London, in 2005 and was awarded an Honorary Fellowship from Downing College in the University of Cambridge, in 2016. The Court of Redonda will be shown at The Heong Gallery at Downing College in February 2018, and follows solo exhibitions at the Royal Academy, London (2012) and the Pera Museum, Istanbul (2014).
www.stephenchambers.com
Categories
Tags