The artworks in new exhibition Brains & Lip are: Controversial, brash and witty, the artworks on view challenge and reclaim what it means to be a woman in contemporary society. The subversive painting, illustration and sculpture that feature in the exhibition explore discourses of identity, sexuality and female empowerment, resisting the restrictive expectations of the elitist, patriarchal art world.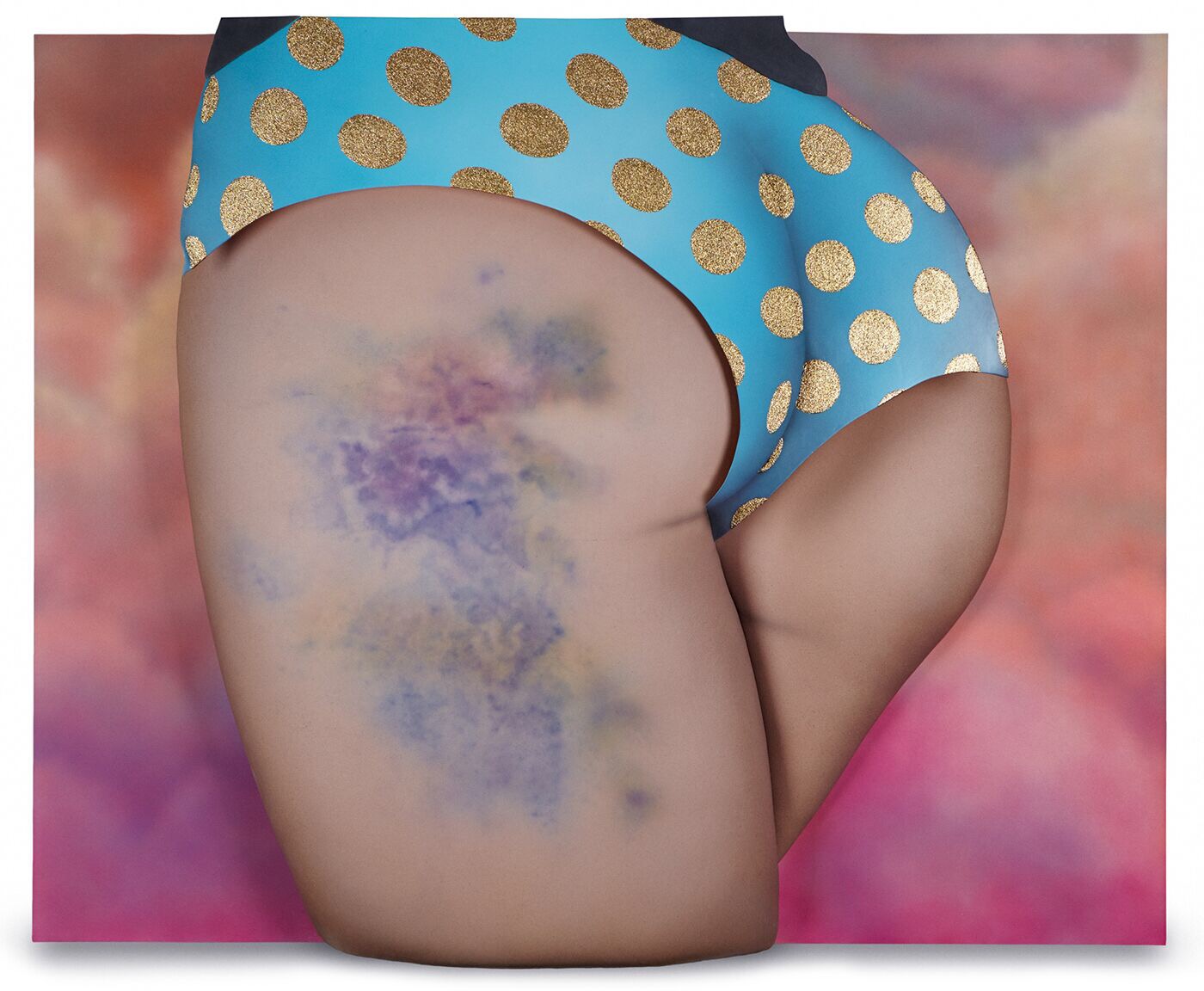 Riikka Hyvonen, Ma Bum Bruise, 2016,
Exhibiting artists include its curators and the creative duo behind Brains & Lip, Alice Steffen and Claire Orme, as well as Karina Akopyan, Nicky Carvell, Jess De Wahls, Hells Gibson, Rebecca Mason, Lottie Hughes and Riikka Hyvonen.

Curators and the creative duo behind Brains & Lip, Alice Steffen and Claire Orme.
Says exhibition curator and co-founder of Brains & Lip, Claire Orme:
'Now more than ever, female artists and women in general need to demonstrate solidarity, utilise our collective strength and have our voices heard. elevates the work of women who actively transgress the patriarchal conventions of politics and the art world. Females everywhere are pissed off, threatened and scared, but also provoked by current misogynistic politics. Brains & Lip have selected a group of women who will not be silenced and whose weapon of choice in this fight is art.'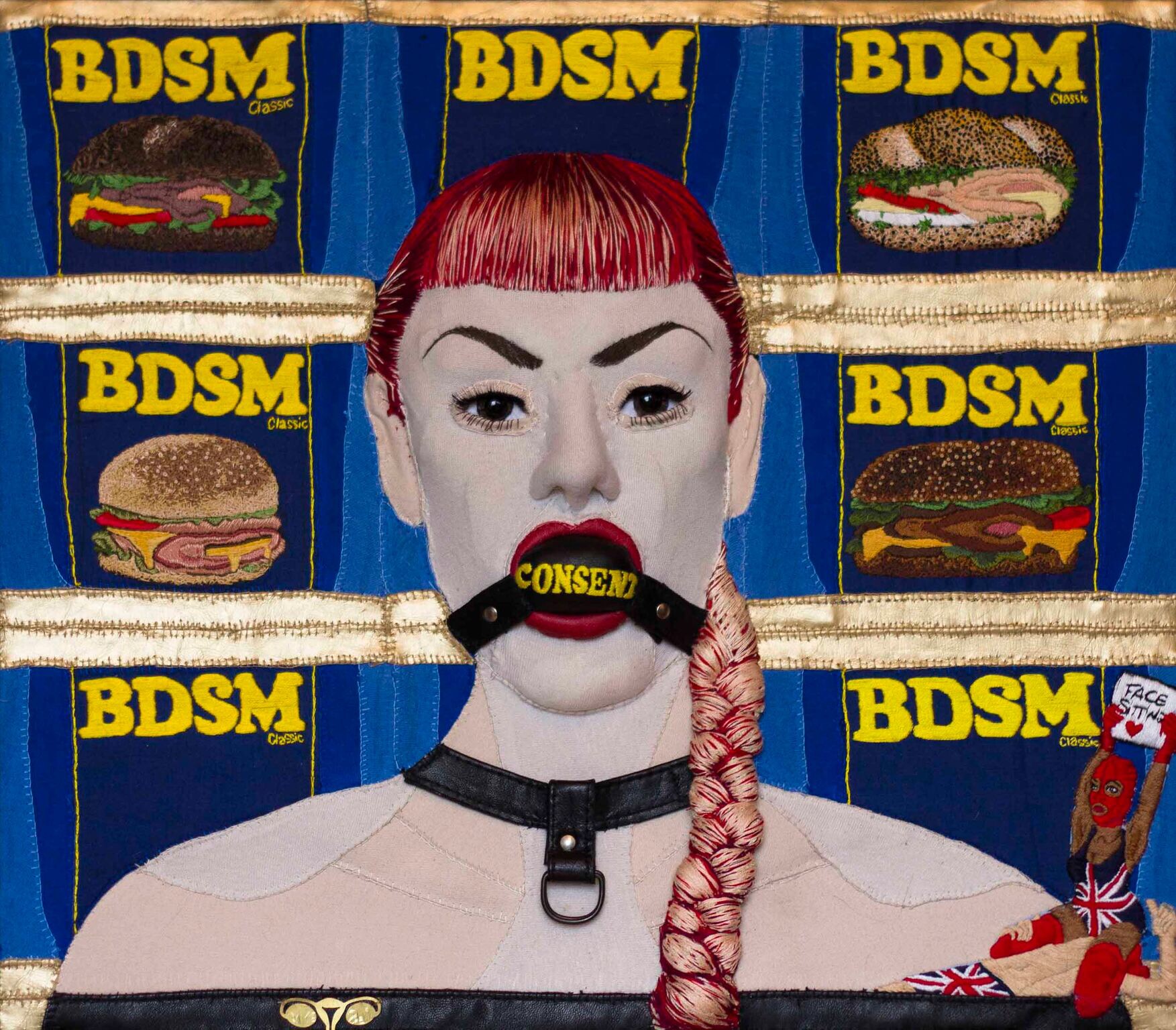 Jess De Wahls, Consent, 2016,
Adds her co-curator and co-founder, Alice Steffen:
'This show is comprised of female artists with something really interesting to say. Their work represents the now, the politics of women's rights and their thoughts. I chose to become an artist at a young age because I saw the work of strong females whose practice moved me, but since then, I have come across too much work that is so dull a wet wipe would be more interesting to see on a wall. I will say that the women in this show have a brass neck and have their shit together.'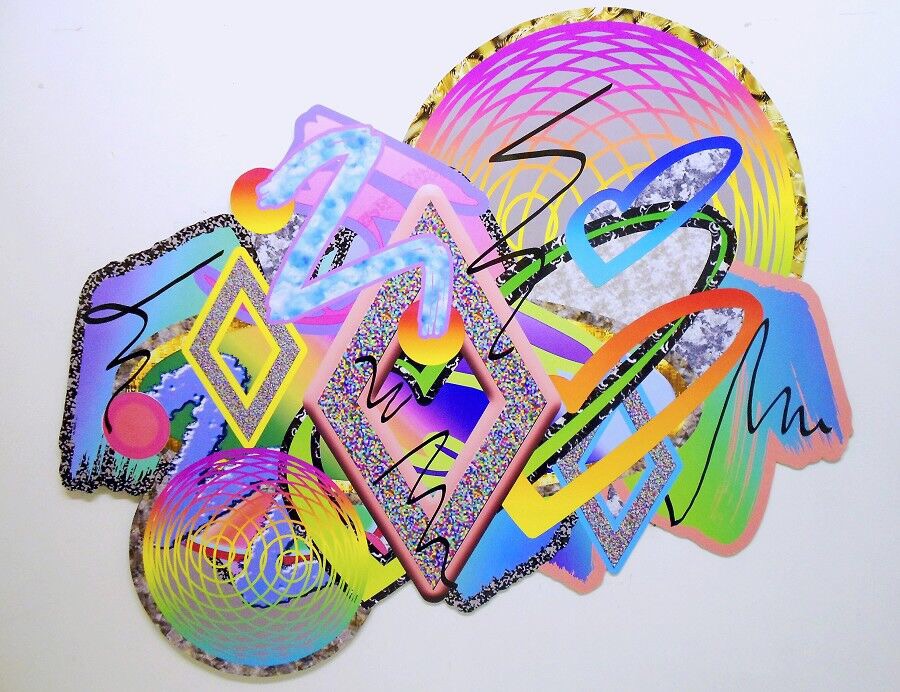 Nicky Carvell, Apex View, 2014,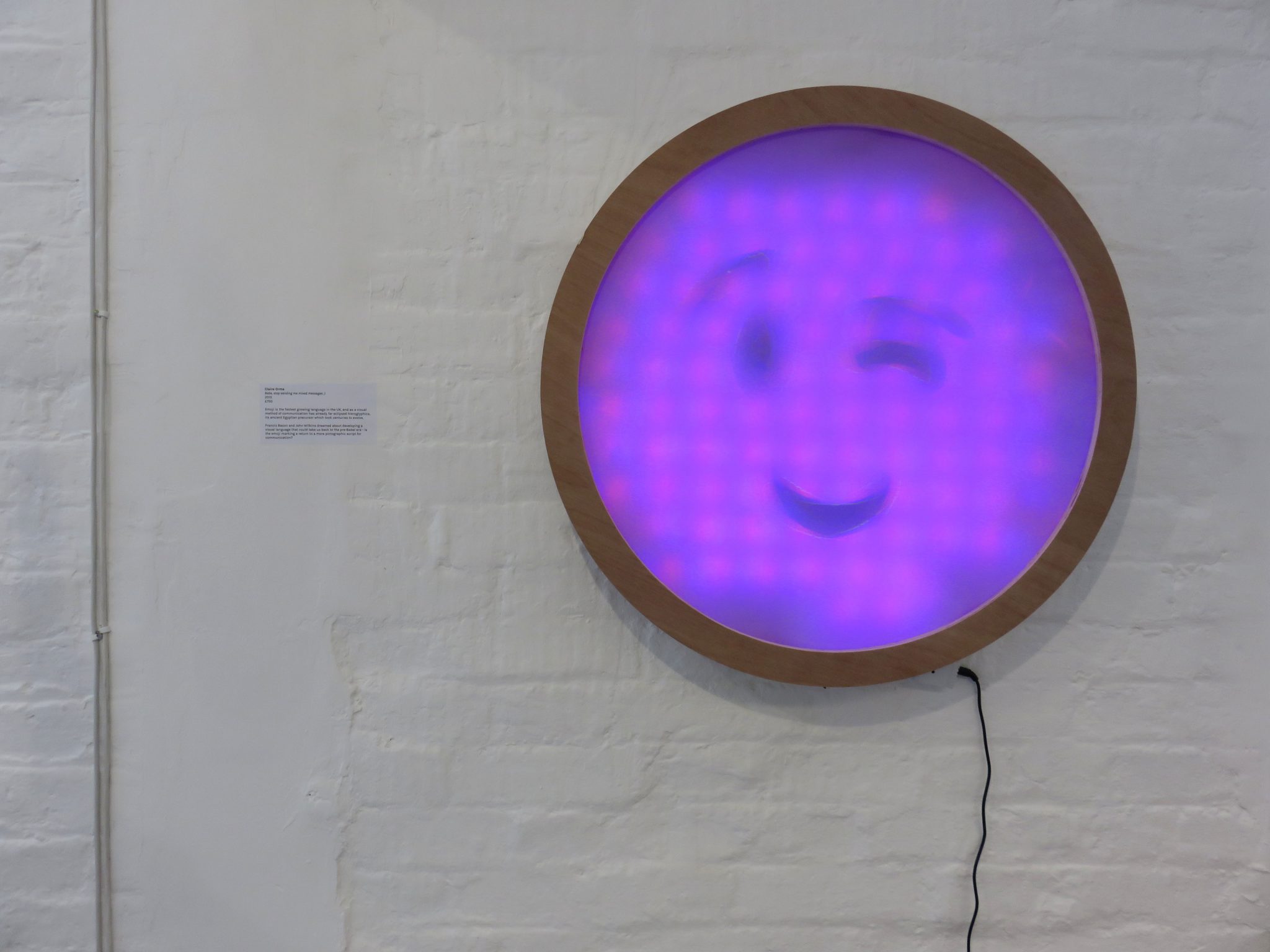 CNB Gallery Brains & Lip Takeover Tuesday, 25 April – Sunday 28 May 2017 Private View: Monday 24 April, 6.30 – 8.30pm www.brainsandlip.com
ABOUT THE ARTISTS:
Alice Steffen's work embodies her exploration and experiences with language, pop culture, stereotypes, class and identity. These themes are taken from everyday experiences, segregation of class-based social systems and extreme environmental comparisons of class. The exploration of these topics is transposed into her work, which then becomes a dialogue with the viewer. Alice's work is autobiographical, reflecting the multiple facets of her personal experiences such as discrimination, class, culture, language and stereotyping. www.alicesteffen.com
Claire Orme is an artist, curator and musician. After graduating with First Class Honours in Fine Art, Claire returned to her hometown of London where she began work as a freelance curator, graphic designer, illustrator, visual researcher and artist's assistant. In 2016, she founded the creative agency Brains & Lip with Alice Steffen. Having recently relocated to Margate, Claire has set up an intimate gallery and performance space in her own home, called Flat38. Moving to the seaside has also given Orme time and space to concentrate on her own artistic practice. www.claireorme.com
Hells Gibson is the Picture Editor of ES Magazine and the Founder of Girl Gang (Instagram: @girlganguk). Combining brash slogans with typically gendered colours and simple lettering, Hells's hard-hitting text pieces challenge and reclaim the abusive, traditional language of gender politics. www.hellsgibson.com
Jess De Wahls is originally from Berlin and known as the 'Enfant Terrible of British textile arts.' She tackles subjects as wide-ranging as misogyny, objectification and fetishism in her prolific output. Jess creates incredibly intricate embroideries as well as hand-sewn relief portraits from up-cycled clothing, a technique for which she has coined the term 'Retex-Sculpture'. Encouraging social change and gender equality, exploring feminism and embracing recycling and reuse are all paramount to her practice. www.jessdewahls.com/art
Karina Akopyan is a Russian-born artist and illustrator. With an aesthetic rooted in fetishism and the decorative style of Russian folk art, Karina's work depicts a world of pain, euphoria, frustration, made-up memories and sex fantasies, often including political references. www.karina-akopyan.com
Riika Hyvonen is fascinated by skin. This particular project began with a realisation: Riika wanted to capture the momentary marks, the bruises, that are seen in a completely different light in mainstream culture than inside the subculture of roller derby players. That's where her investigation of the psychology of bruises started. To recreate the bruises known as 'derby kisses', Riika uses wood, MDF, leather, glitter, and various tools from paintbrushes to jigsaw pieces. www.riikkahyvonen.com
CNB Gallery was established by restaurateur and author Mark Hix in 2012. It is located in the basement of Tramshed restaurant on Rivington Street in Shoreditch, London. It stages up to eight exhibitions annually and its curatorial programme embraces a wide range of artists, from the established to the undiscovered.
For the duration of the exhibition, the gallery will be open Monday to Sunday, 11am – 6pm. www.cnbgallery.com
Categories
Tags