Art critic Tabish Khan brings you the top art exhibitions to visit this week. Each one comes with a concise review to help you decide whether it's for you. And if you haven't seen them yet, some of last week's top 5 are still open to visit as well: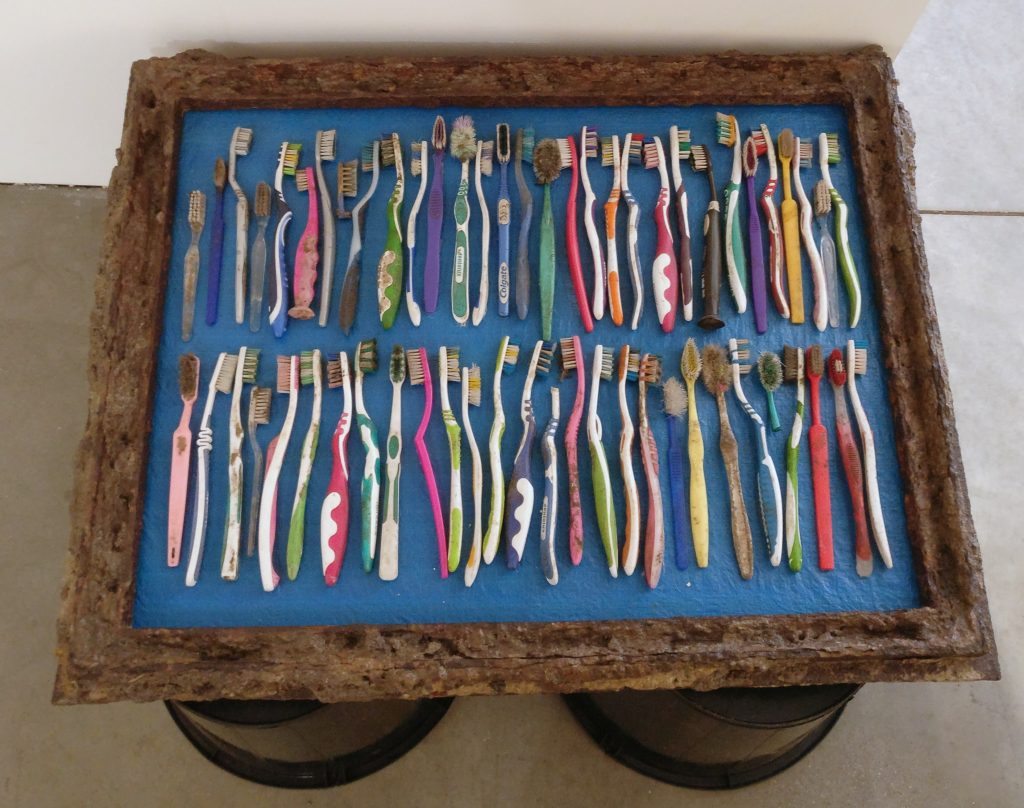 Gideon Mendel: Dzhangal @ Autograph ABP
A hard hitting installation of items found in the Jungle in Calais. From toys and children's toothbrushes to sleeping bags. It's a display filled with history and a hidden story behind every item. A thought provoking exhibition. Until 11 February.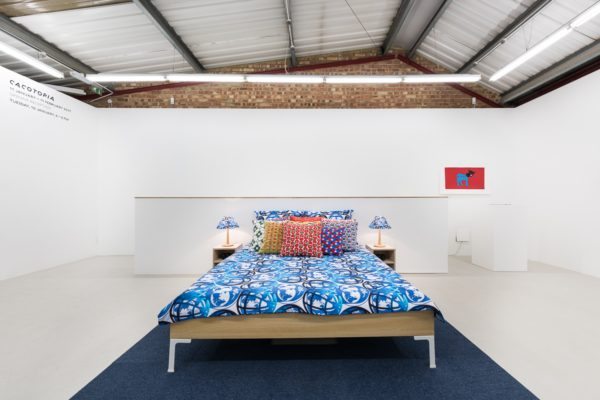 Cacotopia @ Annka Kultys
A new show every week in this five week exhibition. I got to lie on a bed and watch a hypnotic saccharine video, while this coming week the gallery will be turned into a yoga studio. All shows are on the theme of a utopia that has an underside to it. Until 11 February.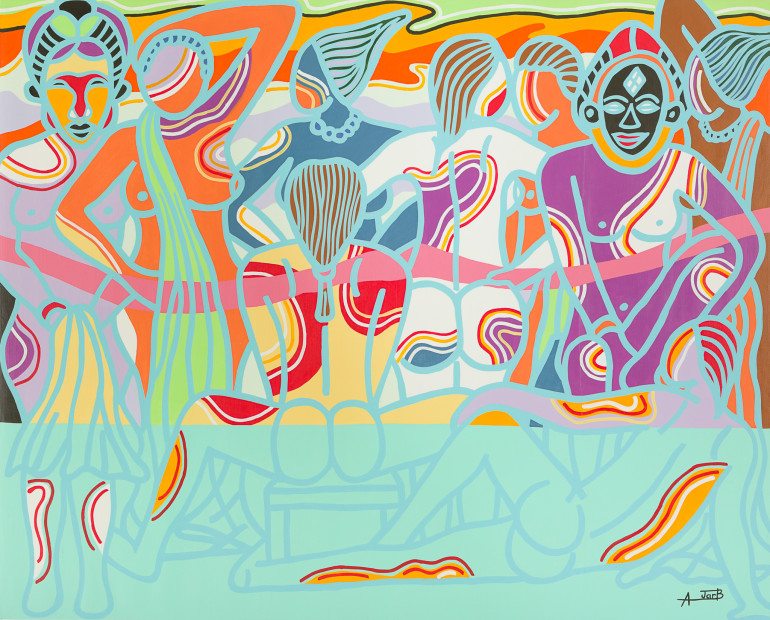 Ajarb Bernard Ategwa: Princesses de Nuit @ Jack Bell Gallery
Bright colourful paintings of urban prostitution in these striking large scale works by a young Cameroonian artist. Until 10 February.
Zaha Hadid: Early paintings and drawings @ Serpentine Sackler
A very different side of the late Zaha Hadid. Angular drawings and paintings that are closer to art than architecture. Until 12 February.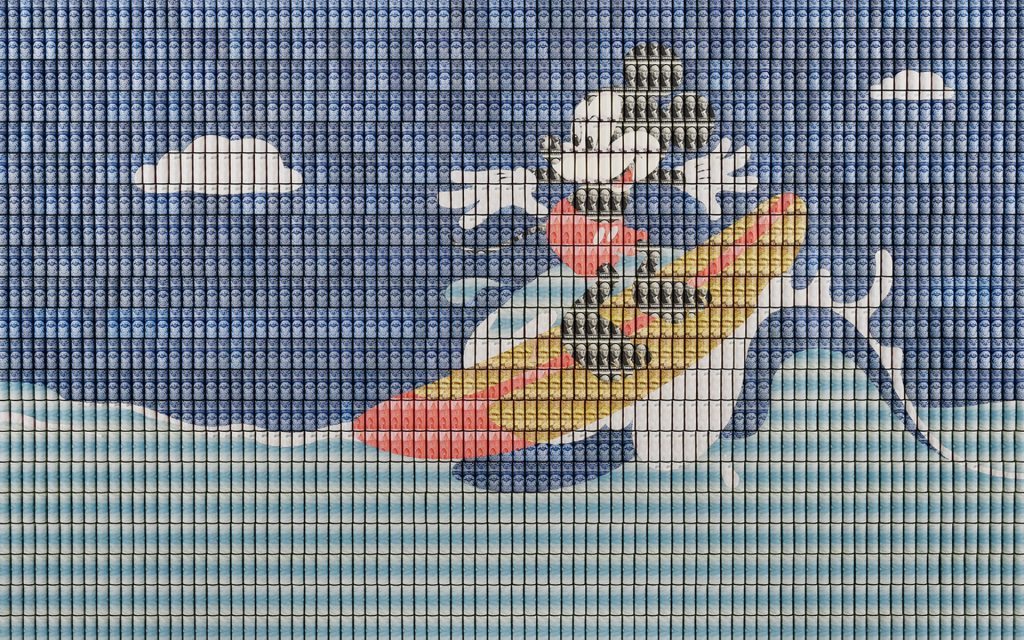 Santiago Montoya, Surfin' USA @ Halcyon Gallery
Montoya's style is making artworks out of money. It's not subtle but the attention to detail is superb and they are eye catching works. Until 12 February.
All images copyright respective artists and courtesy respective galleries. Zaha Hadid image also copyright Hugo Glendinning.
Categories
Tags