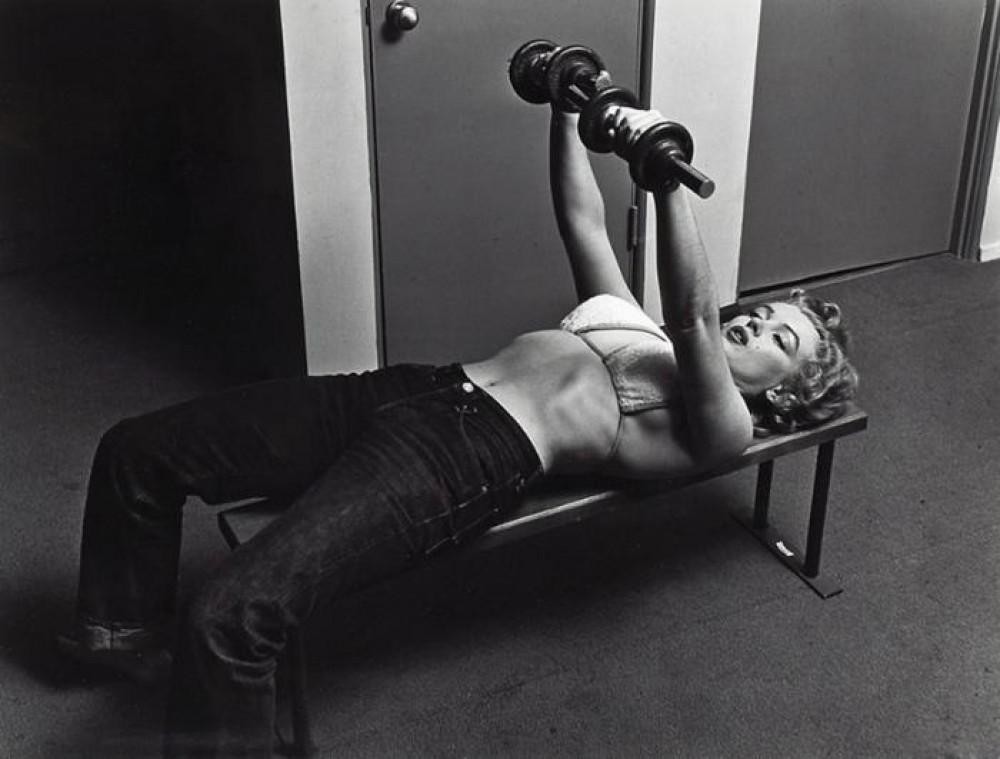 DJ Roberts chose Philippe Halsman's unusual 1952 image of Marilyn Monroe to allude to Larkin's interests in certain areas of glamour and pornography
Art and poetry don't always cohere, but two events this week have shown how to bring them together. On Tuesday artist DJ Roberts opened an installation paying tribute to Philip Larkin (Larkinworld, at the Poetry Library in the Royal Festival Hall to 16 April), an eclectic and appropriately modest mixture of chances to hear poems with evocations of the poet's character and concerns, from vinyl posters of his little-known jazz lyrics to the books he read, records he listened to and photographs of people he admired. Roberts himself contributes small drawings of Hull and the noen 'Like an enormous yes', highlighting his thesis that Larkin should be taken more optimistically than is the norm, hence his concentration on Larkin's humour and enthusiasms rather than the curmudgeonly poses he loved to strike. On Wednesday, Heather Phillipson gave an illustrated talk about her own work (as part of the Zabludowicz Collection's admirable 'master class' series). She didn't read any of her award-winning poetry, but it lay behind at every point in her dazzlingly erudite account of the way she has expanded their concerns into a stream of major art installations all over the world. Where Roberts is self-effacing, Phillipson is ambitious, colliding academic theory, poetic language, fear, fantasy, politics and a deep concern for human-animal relations as issue and metaphor. If any coherence is hard to grasp, that's the messiness of the world. 'Why live simply', she asked teasingly, 'when it's so easy to make things complicated?'.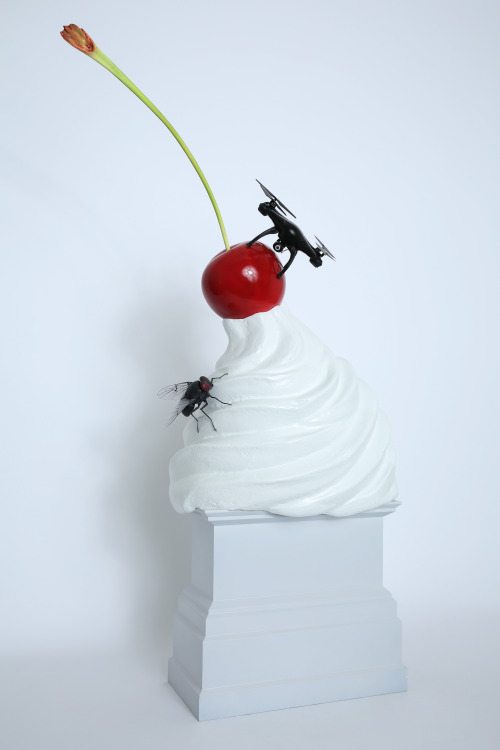 Heather Phillipson: THE END, shortlisted proposal for the Fourth Plinth, Trafalgar Square, on view at the National Gallery, London, 19th January – 27 March 2017 / image credit: James O Jenkins
Most days art Critic Paul Carey-Kent spends hours on the train, traveling between his home in Southampton and his day job in London. Could he, we asked, jot down whatever came into his head?
Categories
Tags