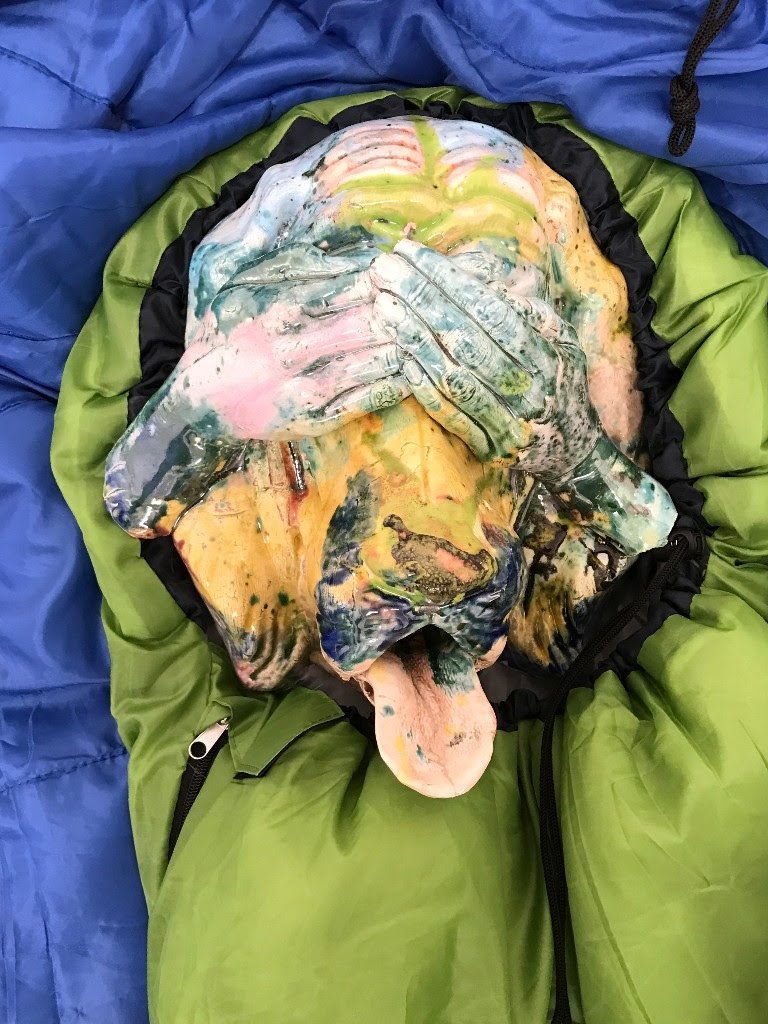 Tamara Gonzales's second solo show at Klaus von Nichtssagend Gallery features new paintings, drawings, and woven tapestries. These three distinct branches of Gonzales's work are shown together for the first time, revealing her multifaceted and interconnected practice.
By viewing Gonzales's various methods together, one can see the interplay of color, form, gesture, and technique between the three. Gonzales's paintings include blocky figures set amongst multicolored fields created by spray painting through lengths of lace. Each lace "stencil" contains culturally specific patterns sourced from Gonzales' international travels. On some canvases, Gonzales squeezes paint from the tube to create distinct marks within the figures, referencing traditional Peruvian ayahuasca-inspired embroidery. Additionally, new drawings will be included in the exhibition, each of which feature a figure surrounded by embellishments, patterns, and designs that convey a casual sophistication and ecstatic mark-making. Shown in the front gallery are unique translations of Gonzales's paintings and drawings: tapestries woven by Peruvian weavers in the towns of Pisac and Ayacucho, Peru. During regular visits, Gonzales provided weavers and embroiderers with photographs of her artworks, which they then interpreted in colorful wool with extraordinary results.
Gonzales has recently exhibited her drawings at Harper's Books in East Hampton, NY and at Planthouse in New York City. In 2016, her work was acquired by and exhibited at the Bronx Museum of the Arts.
Tamara Gonzales, Ometeotl – February 12, 2017 Klaus von Nichtssagend Gallery
klausgallery.com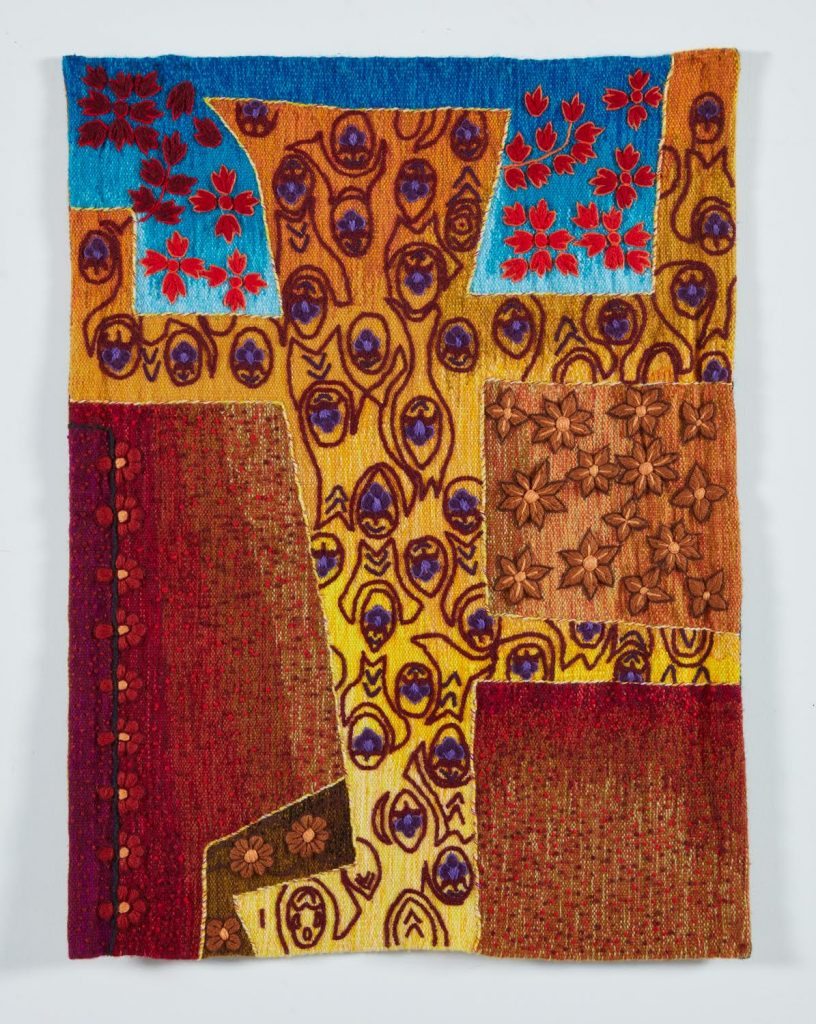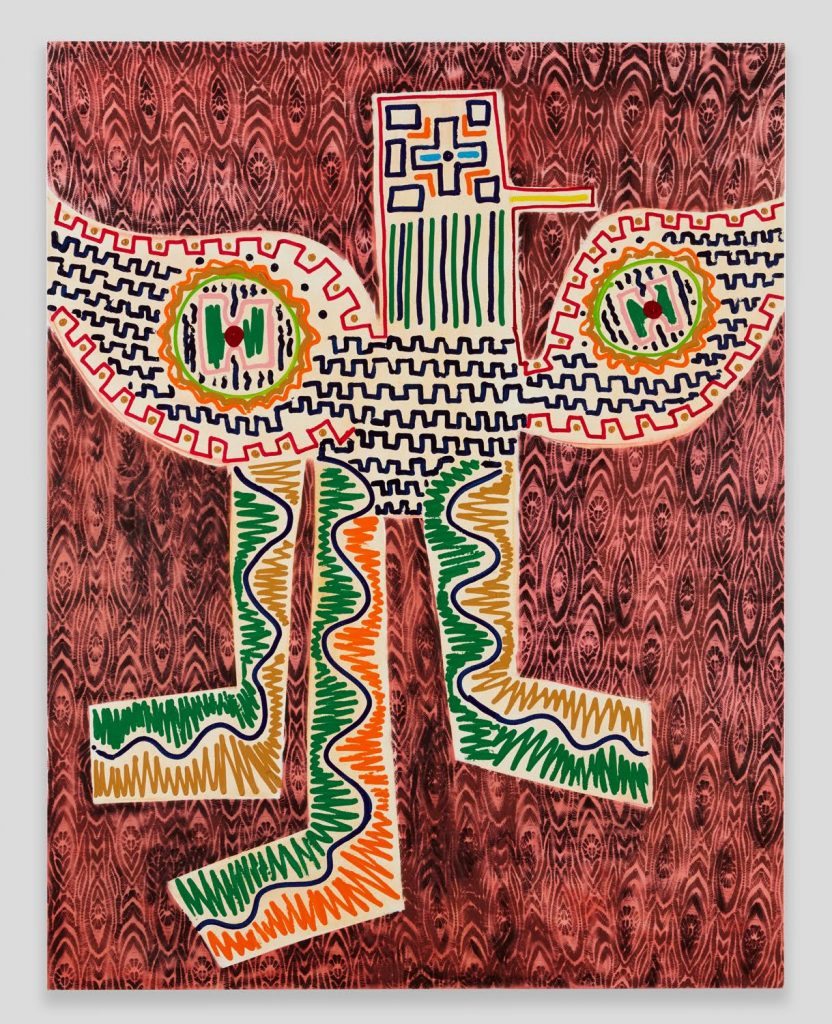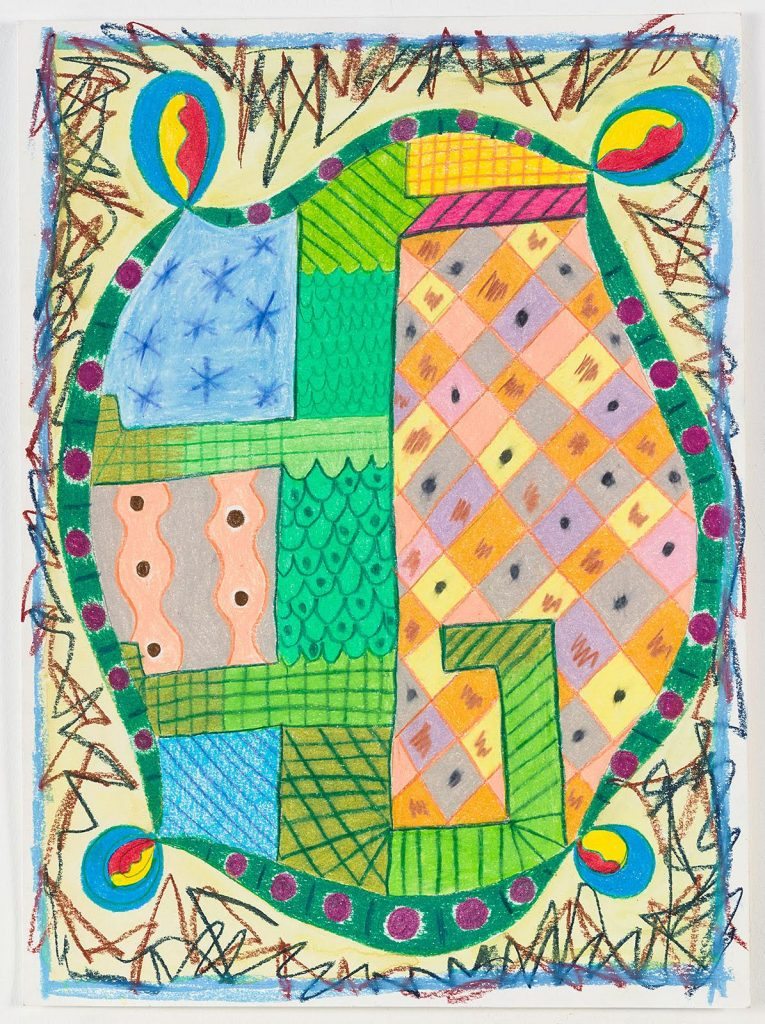 Categories
Tags