Misia-O' unveiled her photographic portraits of trans men and women at Galerie 18, Atelier des Abbesses Gallery and the Lucky Bastard in Paris last November. The exhibition, titled "Trans-it-I-on" examines notions of transformation, transcendence and transgenderism. "Trans-it-I-on" moves to London this month where it will open to the public on 20th January at Gallery 1885 at The Camera Club.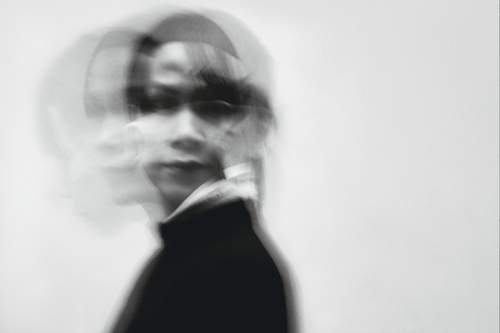 Victoria
Following it's unveiling in Paris the exhibition received critical acclaim and was nominated for a photographic prize, and after London the portraits will travel to les Rencontres d'Arles in France this summer, and New York later in 2017.
Lee spoke to Misia-O' about the London stage of the exhibition, and where the concept derived from.
Where does the title come from?
This is my artistic/conceptual definition;
Trans-it-I-on:
Trans: transformation, transcendence, trans…
It: How to define 'it" ? what is trangenderism?
I: I am multiple, You are multiple
on: 'we' in French -we essentially are ALL human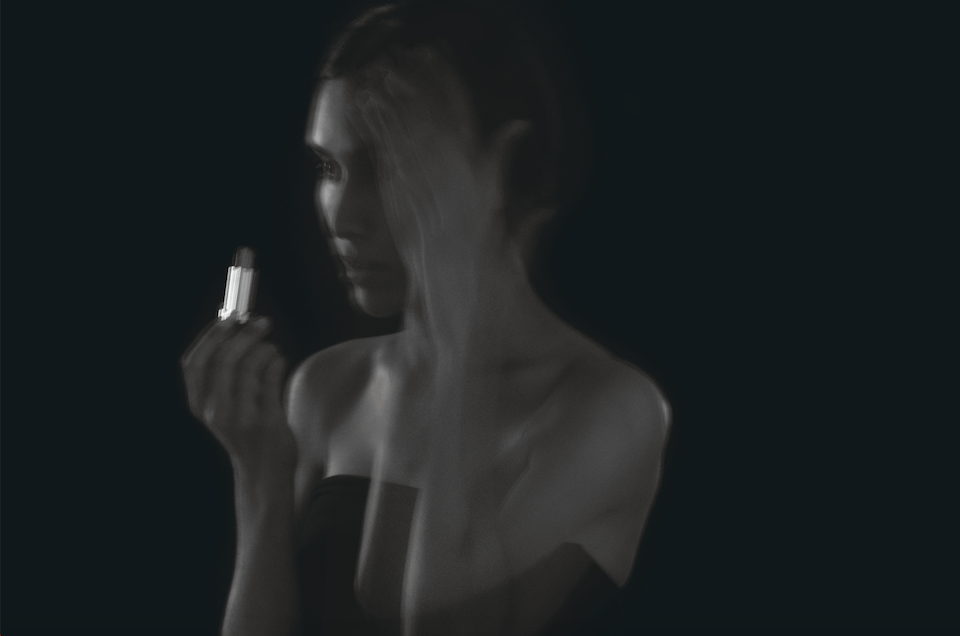 Lily
Why did you decide to take portraits of trans men and women, and how did you choose the subjects?
I was working on a woman's portrait project and was looking for models. Victoria walked in, and happened to be a trans-female.
At first, I was going to photograph her according to my project concept, as a woman, but after discussing it with her, her trans identity transpired. It was extremely important to her, and she defines herself as a trans-female. I therefore decided to shoot a portrait of her reflecting the transition she went through, from Victor to Victoria, in a non-voyeuristic but rather spiritual way.
The exhibition has already been exhibited in 2 different venues in Paris and been well received. What will be the difference with the London exhibition?
In Paris, Trans-it-I-on Part 1 questioned what gender is. In fact, we are all born assigned a sex at birth but it does not necessarily match our gender identity. What is masculinity, what is feminity?
I also wanted to involve the onlooker cognitively, in order to look at gender from a different – and assexual-perspective. Paris received it very well indeed – in France, the subject of transgenderism is not as widely discussed as in the UK and the US. Most people associate transgenderism with sexuality and prostitution. Transgender people are not alas as integrated as they are in the UK. But changes are coming! So I wanted to kill those horrid prejudices by seducing the onlookers into the very humanity of trans people, to make the subject approachable, non voyeuristic, educational and cognitive.
I will never pretend to understand the subject fully – I am not a transgender person, but this project exists because of a strong collaboration and friendship with my models. I wish to be an extension of their voices via my photography.
For the London exhibition, I show a new segment looking at the role and status of trans people in western societies.
Your technique is really visually arresting, and I love the movement you capture, which I presume is a metaphor for the transformations of the subjects? What is your technique?
Thank you so much. This to me was the best way to reflect the complexity and the multiple layers of the transition process – and of our very own humanity.
We are all multi-layered. Also, gender in my view overrides physicality. I aimed to capture the essence of the persons I photographed. As for the techniques: it is almost irrelevant – there is no one single answer but ultimately, it is irrelevant. What matters are your feeling faced to this subject and the photographs. Photography is merely a tool.
What equipment and printing processes do you use? And do you work mostly in monochrome?
I use several Canon cameras and lenses and my prints are processed differently pending on the sizes and effect I want.
There is very little retouching as I always aim to achieve my photograph with my camera. This is particularly true to this sensitive subject: showing the authenticity of transgender people as opposed to a heavily retouched project .
The photographs have already been nominated for a photography prize. How do you feel about being nominated for your first exhibition?
Wow, this is truly exciting and shows that and the subject and my photography strike a cord . So yes, it is very rewarding. But honestly, and most importantly, the subject gets distributed – thus reaching a wider audience…and hopefully more tolerance and acceptance of the trans community internationally. What interests me as a photographer are subjects linked to identity, humanity and the environment. As creatives, we have tools to change perceptions- and if used properly, this is truly powerful.
So yes, the more exposure, the more sharing in the media of of sensitive subjects and minorities.
What reaction have you had so far from the trans community?
Good question. At first, a lot of mistrust – fuelled by the fact that trans people are often looked at via voyeuristic, denigrating eyes questioning their sexuality, which has NOTHING to do wth their trans identity. As in our cisgender world, some trans people are heterosexual, others are homosexual, also assexual, non binary etc… Gender is confused totally wrongly with sexuality.
Therefore, the trans community is a very self-protected community indeed, and alas rightly so. Trans people are also massively persecuted worldwide (and by this I mean murdered – there is also a very high suicide rate within this community, especially amongst its youth).
My muse, Victoria, introduced me to all my trans models. We talked for a while and met several times. As soon as the shoots happened, they were relaxed and we developed a trust between us. I am pretty laid-back and very authentic. In turn, we became friends and collaborate hand in hand on Trans-it-I-on.
What next for the exhibition – I hear you have an exhibition in Arles in the summer and then New York?
Yes Arles will include Paris and London prints…some I have not yet shown. In the US, I will look at the misunderstanding of sexualty and transexuality…and its multi layers as no one, cisgenders , transgender, genderfluid people etc…is ever one single way or the other. As humans, we are very very complex- and therefore interesting.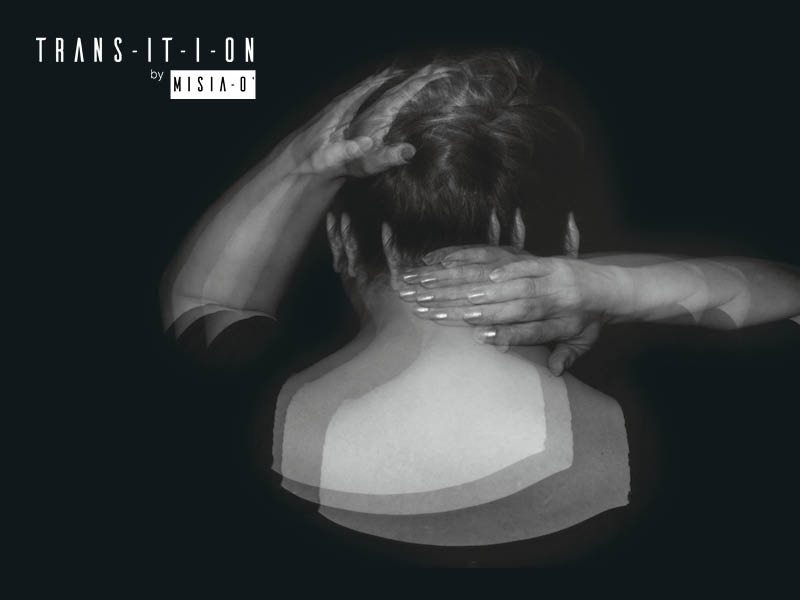 Artist Talk: Sunday 22nd Jan, 2:00pm Private view (invitation only): Thursday 19th Jan, 6:30pm
20th January to 10th February 2016 Gallery 1885, The Camera Club 16 Bowden St, London SE11 4DS
All images copyright Misia-O'
www.misia-o.com
www.instagram.com/misiaophotography/
Categories
Tags