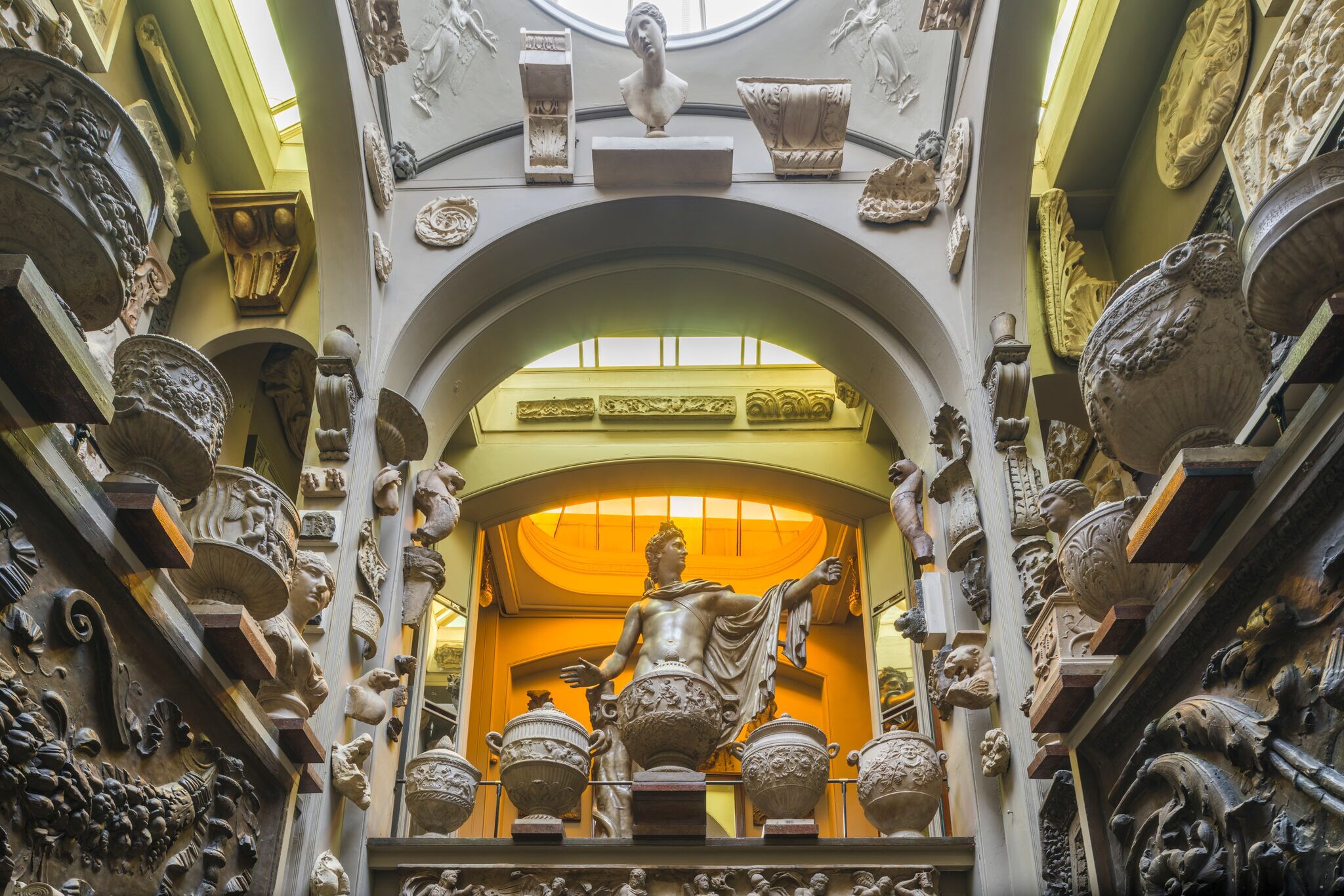 In Spring 2017, Sir John Soane's Museum will present 'Drawn from Life,' an exhibition of new works by artist Marc Quinn. A series of ethereal fragmentary sculptures, made in collaboration with his partner, a dancer, will be placed among the multiple antique casts and sculptures that fill the museum. The new work takes the iconographic language of the historical artefact and reveals its resonance with contemporary life.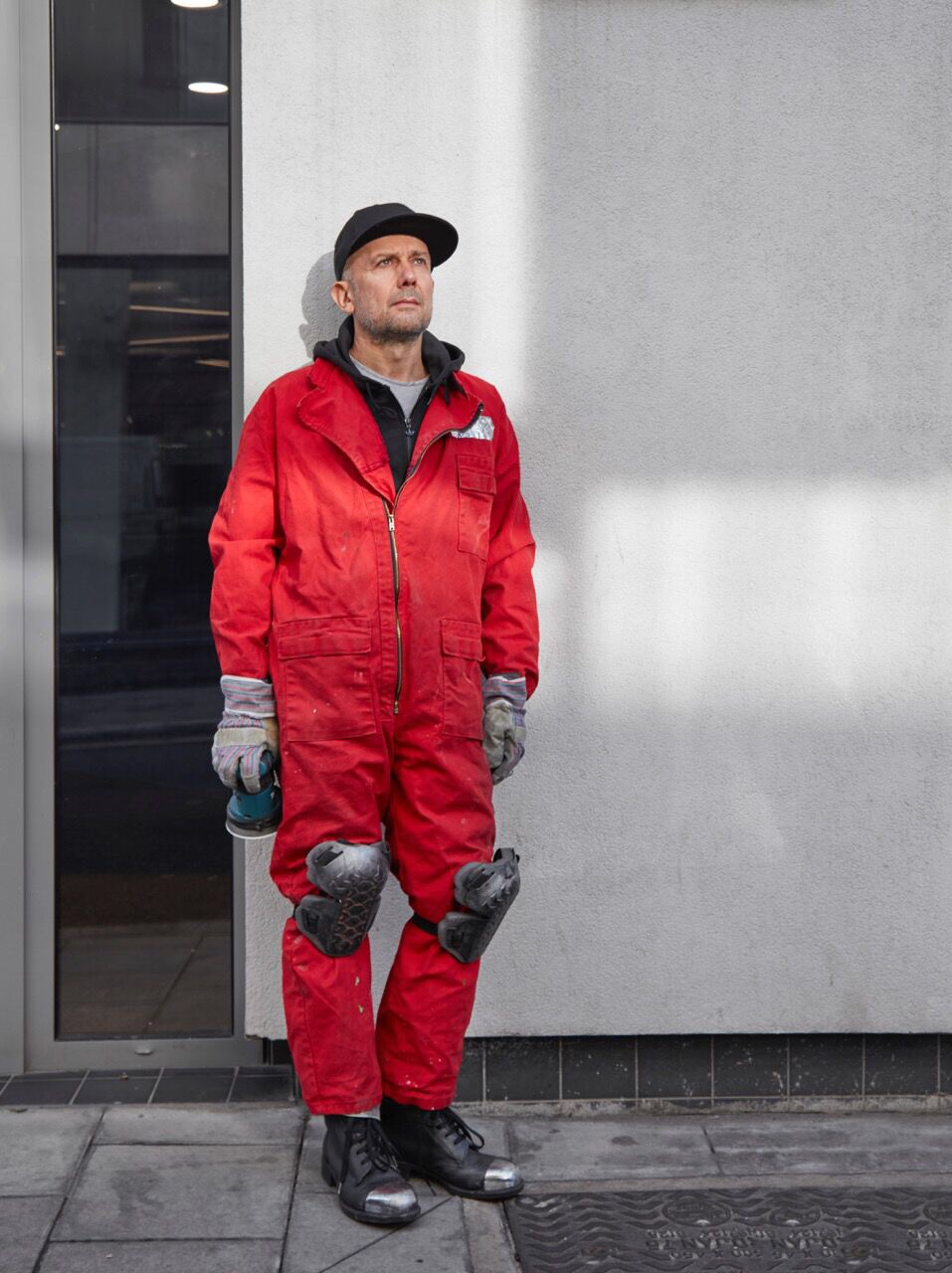 Quinn has long been inspired by Sir John Soane's collection of historic fragments and 'Drawn from Life' will explore Quinn's fascination with the subject and give insight into the artist's affinity with Soane's aesthetic and interests.
Further to physically opening up the museum over the past seven years through an extensive restoration, the museum embarks on a new programme to build upon the ethos and values of its founder. Soane wanted his collection to inspire creativity and curiosity and Quinn is the first of a number of leading artists, designers and architects invited to embrace this spirit and engage with the collection for major projects.
Sir John Soane's Museum is a natural fit for Marc Quinn's new series as he shares Soane's affinity with collecting: his own practice draws from the ephemera, diverse artworks and objects with which he fills his studio. Quinn has also been inspired by the vast number of fragments on display in the Museum. The fragmentary forms in the collection, some from ancient sculpture, are integrally ambiguous, demonstrating both destruction and the passage of time, whilst showing the potential for completeness. Quinn's series of new works make direct reference to classical sculpture and the disembodied body parts appear to be ambiguously loving, fighting, holding or supporting.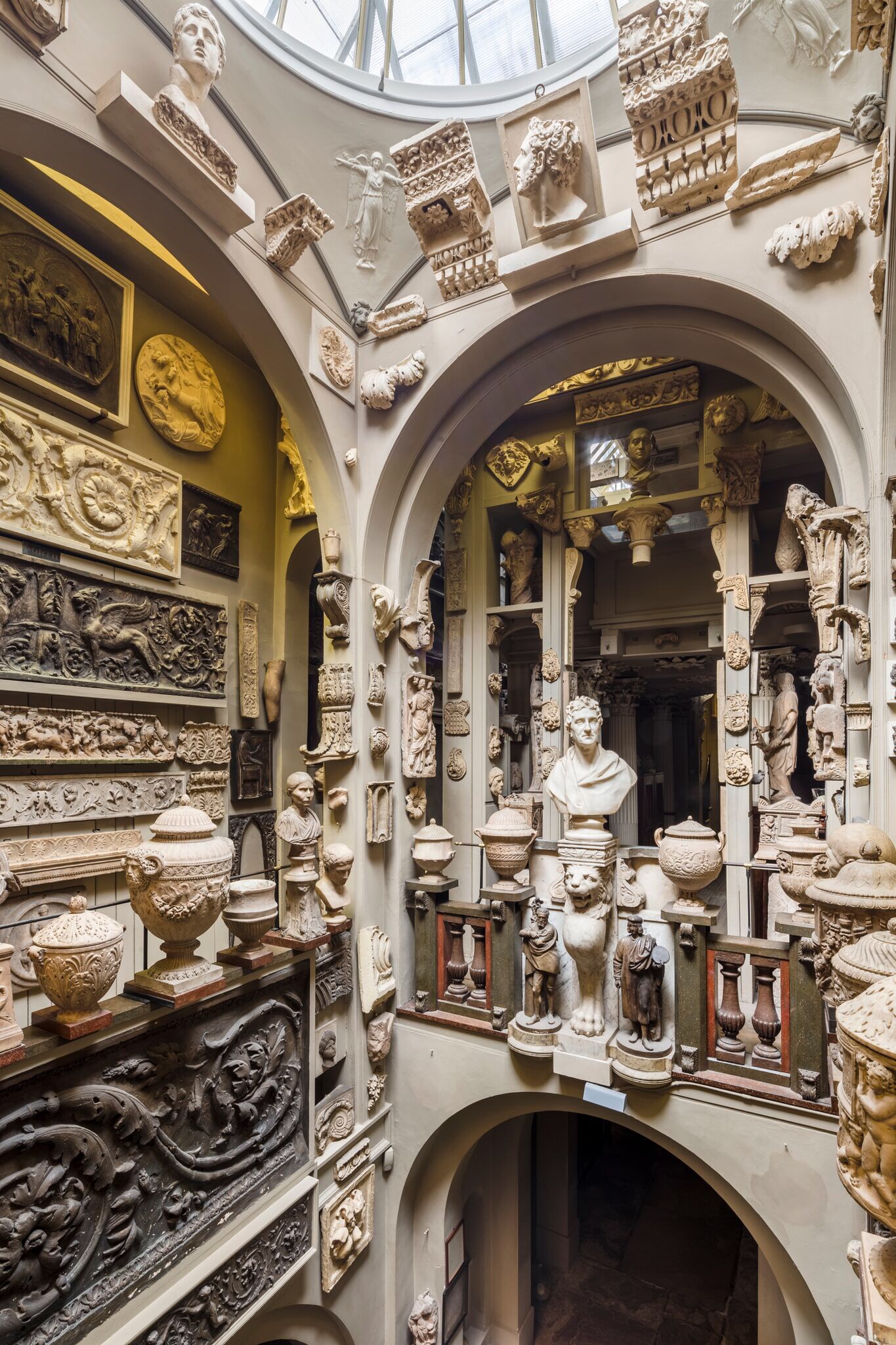 Created from life casts and fabricated in fibreglass, 'Drawn from Life' continues the conversation Quinn's practice has with art of the classical world. From Self (1991) through to his marble sculptures such as The Complete Marbles (1999 – 2005) and Alison Lapper Pregnant (2005), Quinn's work has found a new way to understand the contemporary world through a refraction of the art of the past.
Simultaneously rough and elegant, contemporary and classical, the sculptures demonstrate how the language of the classical fragment can be taken to reflect the present. Shown amongst Soane's existing collection, the distinction between past and present, classical and contemporary, art and artefact will be blurred.
Opening up the Soane was a seven year programme of restoration, which began on-site in 2011 after a successful major fundraising campaign. The completion of the third and final phase has re-created a number of key 'lost' spaces in the museum and opened them up to visitors for the first time.
About Mark Westall