Art critic Tabish Khan brings you the top art exhibitions to visit this week. Each one comes with a concise review to help you decide whether it's for you.  There are so many great shows closing this week that it has been extended to a top six: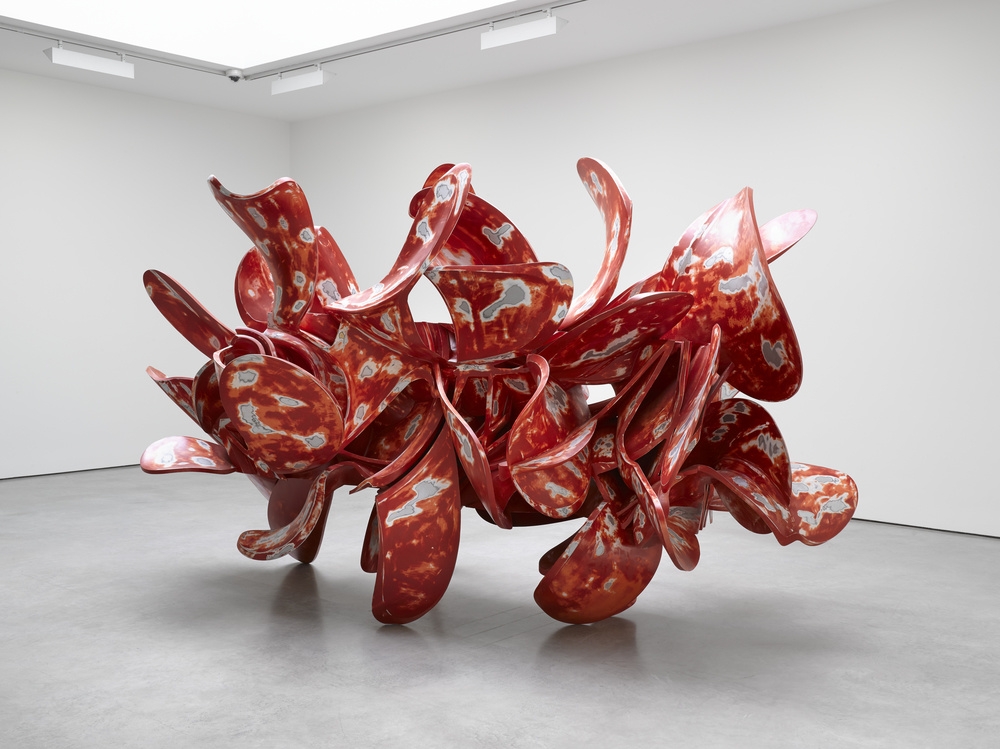 Tony Cragg @ Lisson Gallery
It's always great so see an established artist continuing to experiment. That's what we get in this exhibition of the latest works by Tony Cragg. They may not be radical departures from his original works but they are a great variety of sculptures made from graceful curves, human heads and metal works that feel like giant creeping insects. Until 5 November.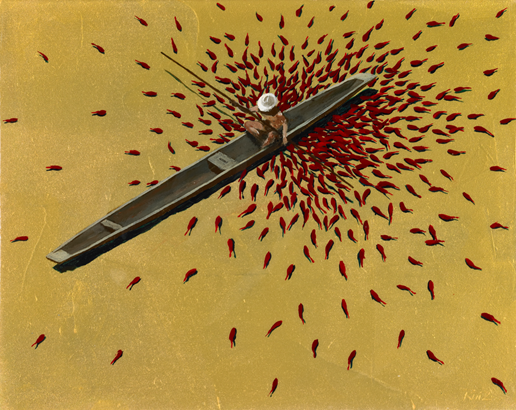 Pedro Ruiz: Oro @ Maddox Gallery
Exquisite small paintings on gold leaf. These are the outputs of a skilled hand and all works feature a boat and a variety of scenes from the Colombian artist's homeland — whether it be birds, fish, or a jaguar in the jungle. Until 6 November.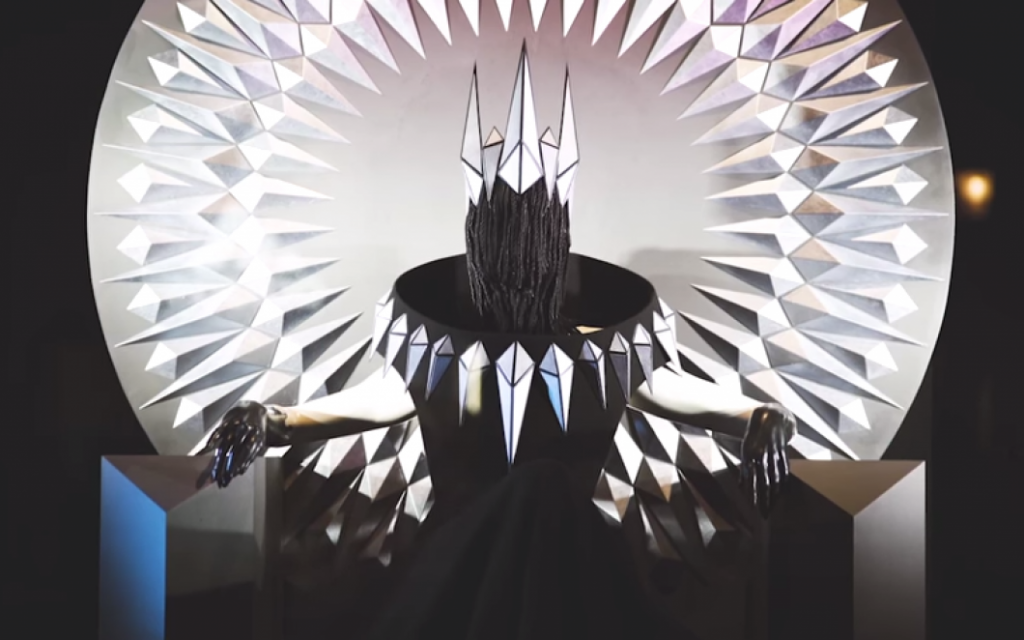 Somerset House Studios exhibition
To mark the opening of affordable studios in the New Wing at Somerset House, we have an exhibition of the artist's works. As many of these artists are cross-disciplinary we get a lab where DNA is tested to determine someone's risk premium for health insurance and we have lights that swing in time to a sequence to create a hypnotic sequence. Until 6 November.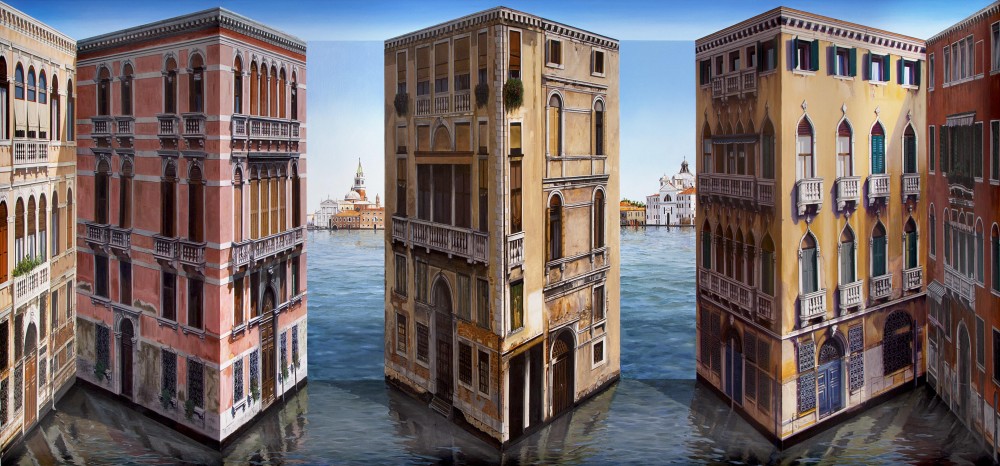 Patrick Hughes: Perspectivision @ Flowers, Cork street
I love the mind-bending optical illusions in the works of Patrick Hughes. Galleries and the canals of Venice seem to bend and change as you move. It is a simple deception brilliantly executed. Until 5 November.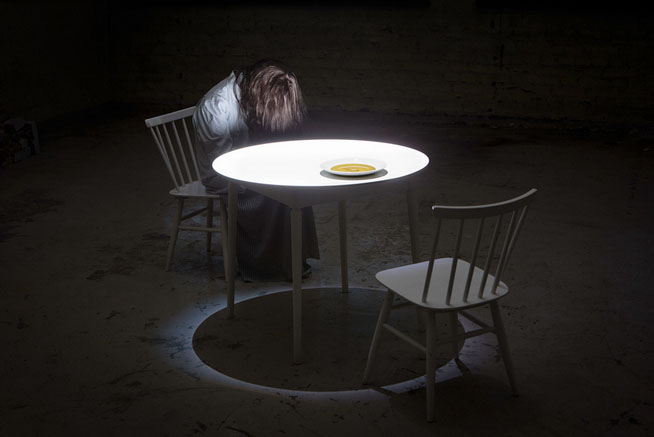 From Silence @ Herrick Gallery
Another great group show from this gallery. It takes a darker turn when you head downstairs to be confronted by a truly unsettling lifelike mannequin by Jarno Vesala. Until 5 November.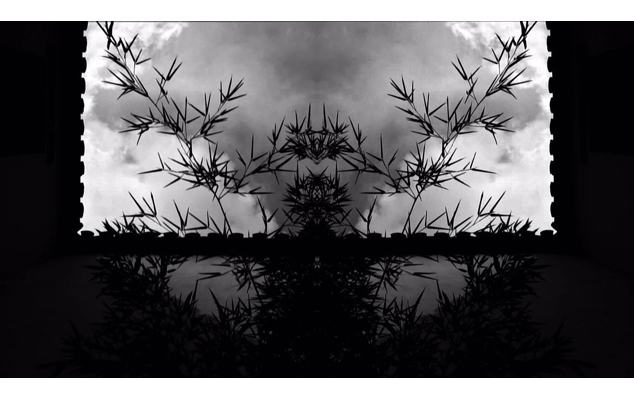 Meng Zhou @ 0.064g @ Oxo gallery
Cocoons are present, both physically and as a metaphor. Golden cocoon sculptures hang from the ceiling, while films show how certain Chinese communities live in their own time and space cocoon. Video, drawing and sculpture highlight the diverse portfolio of this Chinese artist. Until 6 November.
All images are copyright the respective artists and galleries. 
Categories
Tags