House fires caused by tumble dryers may have dominated headlines in the past but it's a little known fact that fridges are the real silent killers to be wary of!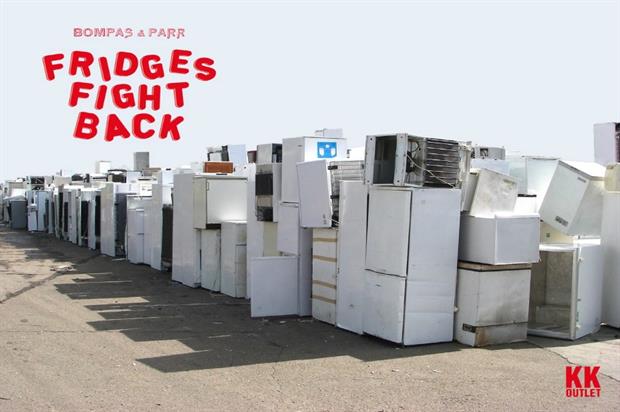 Fridges Fight Back: a Chilling Exhibition, curated by the British Museum of Food is a new exhibition that throws a spotlight on the darker side of these deadly white goods. The exhibition will be accompanied by a book, Fridges Fight Back: The White Goods are Restless, by Bompas & Parr.
The exhibition and book include abstract images of bacteria bred from the fridges of celebrities and filmed content depicting the deterioration of food and drink inside and out of fridges. The work also serves as an antidote to the polished pictures of food that permeate modern culture in everything from Instagram to the contrived contents of celebrities' fridges on programmes like MTV Cribs
The exhibition will also feature a community fridge, allowing locals to deposit food and drink that will be shared with local charities and food banks.
For Bompas & Parr, the issue represents an examination of unexplored areas of food. Harry Parr, partner of Bompas & Parr, said:
"Fridges are perceived as some kind of friendly electric device that will never betray us – we leave them switched on when we go on holiday even when we turn off the toaster at the wall. But the simple truth is that fridges can be dangerous too, and while they are a central part of our lives, and an embodiment of our economic sophistication, nutrition and health, it's clear we should re-evaluate their role and be cognisant of the fact that they can fail and case damage and death."
Launch party: Monday 31 October 7-9pm Exhibition runs: 1st – 26th November 2016
www.bompasandparr.com
KK Outlet, 42 Hoxton Square, London, N1 6PB
About Mark Westall