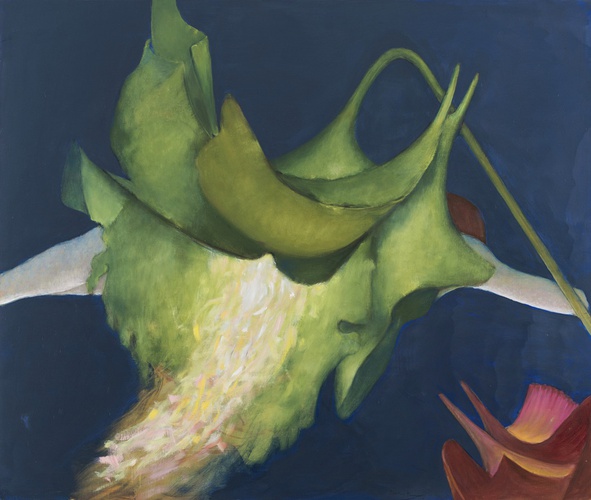 Dorothea Tanning: 'Victrola floribunda', 1997
Proof, perhaps, that that being an artist isn't a proper job is that you don't normally get to retire. There's plenty of evidence in London now. Georgia O'Keeffe (Tate Modern to 30 Oct) lived to 98, and lots of her best work was late. The show opposes the interpretation that her flower paintings are sexual – a line started by her husband Alfred Stieglitz, but denied by her. Fair enough, but it seemed to me that – whether O'Keefe meant it or not – the whole show had a sexual aspect,, what with fleshy mountains, views through pelvises, folds and openings everywhere… Flowers were the least of it… But in the case of Dorothea Tanning's production from her late eighties (which was recently at Alison Jacques) flowers are all you get: big, lush, not unsexy, imaginary. They're superlative, and enhanced by Tanning asking poets to name her invented blossoms and write a matching verse*. Come to that 76 year old Araki (Hamiltons to 27 Nov) is quite clear about his flower photos standing in for genitalia. But all those florists are trumped by the late-blooming Japanese-Brazilian Tomie Ohtake at White Rainbow (to 12 Nov): most of the show was made in her last year, ie after turning 100!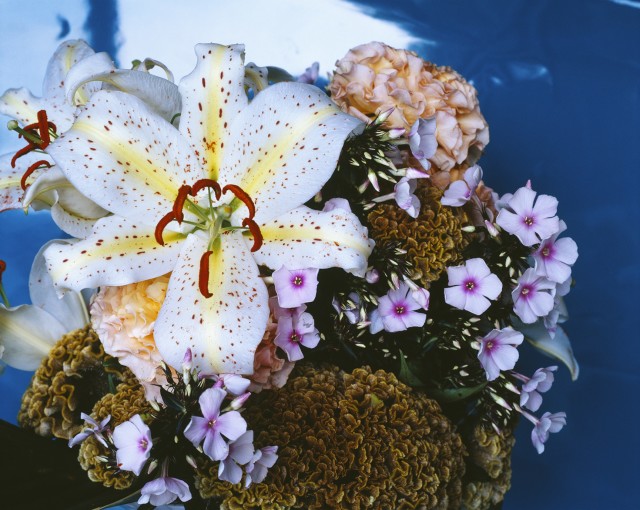 Nobuyoshi Araki: 'Flowers', 2007
For example Victrola floribunda by John Ashbery
I am always shaking deliquescent bonbons
out of my hat. Is that a hat-trick?
I have never known what "hat-trick" means,
though I am sure there are many who do
and many more who do not.
Most days art Critic Paul Carey-Kent spends hours on the train, traveling between his home in Southampton and his day job in London. Could he, we asked, jot down whatever came into his head?
Categories
Tags