Ian Cheng, Emissary Forks at Perfection, 2015. Live simulation and story. Photo courtesy of the artist, Standard Oslo, Pilar Corrias

Artist Ian Cheng has created a VR 'Pokeman Go like' installation for The Liverpool Biennial named Emissary Forks For You.
Its a mixed reality simulation for Google Tango tablets that encourage the possibility of a relationship between a human viewer and a virtual dog.
Using the tablet as a portal, the viewer physically follows and interacts with a virtual dog called Shiba Emissary.
As the artist says:
"Introducing the idea that intelligence is not solely in the head, but distributed between one's self, others, and the game that holds it all together. (V similar to Pokeman GO)

As Shiba Emissary verbally commands the viewer to follow to follow her throughout the exhibition with promise of reward, the viewer assumes a new role: Shiba Emissary's pet!"
See it: Cains Brewery Stanhope Street Liverpool L8 5XJ Exhibition and Visitor Hub open daily, 10am – 6pm
www.biennial.com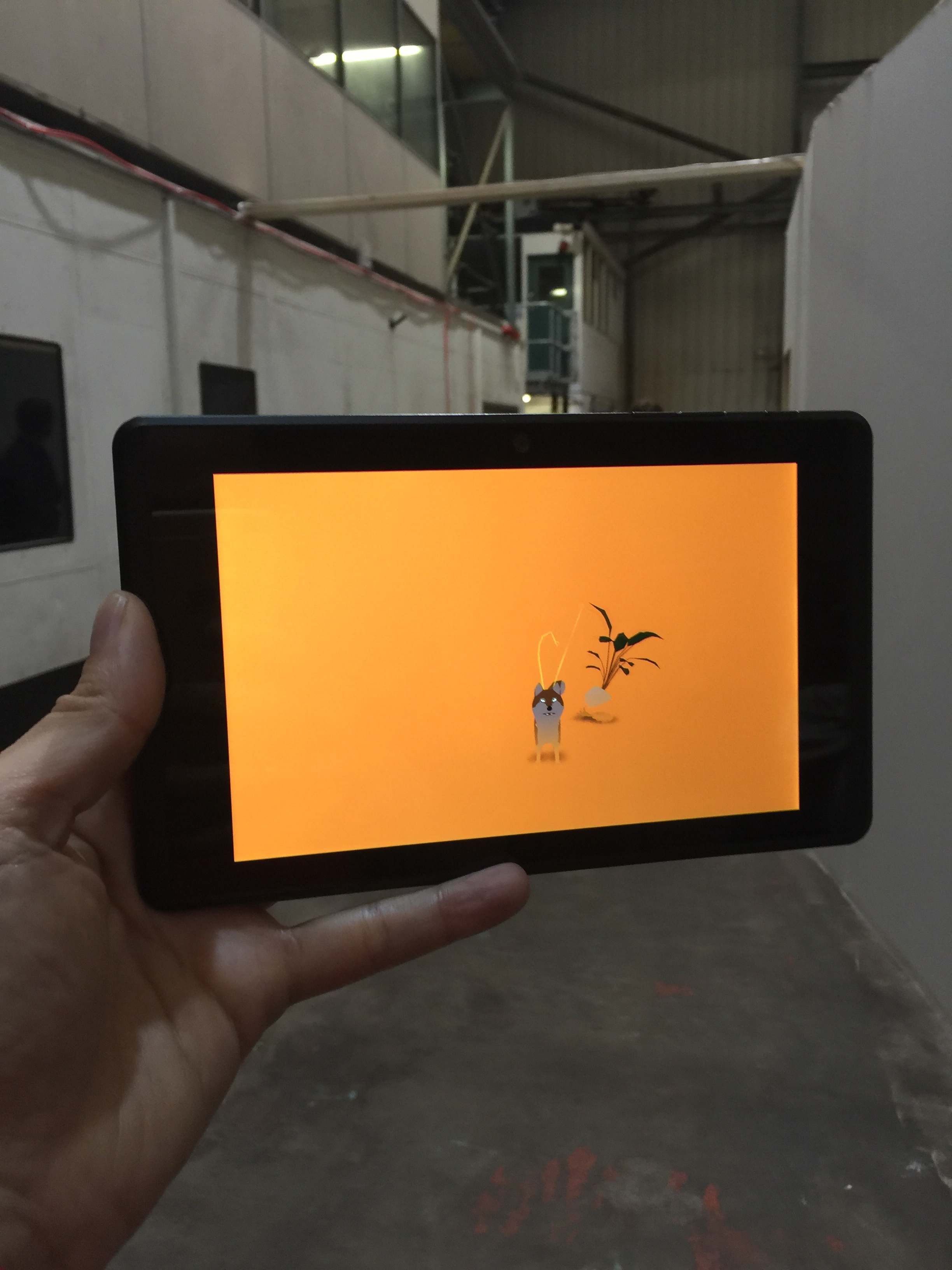 Emissary Forks For You, 2016 commissioned by Liverpool Biennial 2016, co-produced with Migros Museum, Zurich
Exhibition and Visitor Hub open daily, 10am – 6pm
About The Artist
Ian Cheng (b. 1984, Los Angeles, USA) lives in New York, USA. Cheng's work takes a deep-time perspective towards technological formats by opening them back up to their behavioural, bodily, and evolutionary influences, while not denying their advanced cultural function. Recent projects have used live computer simulation to allow viewers to exercise the feelings of anxiety, confusion, and cognitive dissonance that accompany moments of change.
About Mark Westall