A top secret operation has seen millions of pounds worth of priceless masterpieces removed from the collections of galleries and museums around the UK – including Manchester Art Gallery. In a further twist, the seven missing paintings – all by celebrated British Artists – have been switched for copies.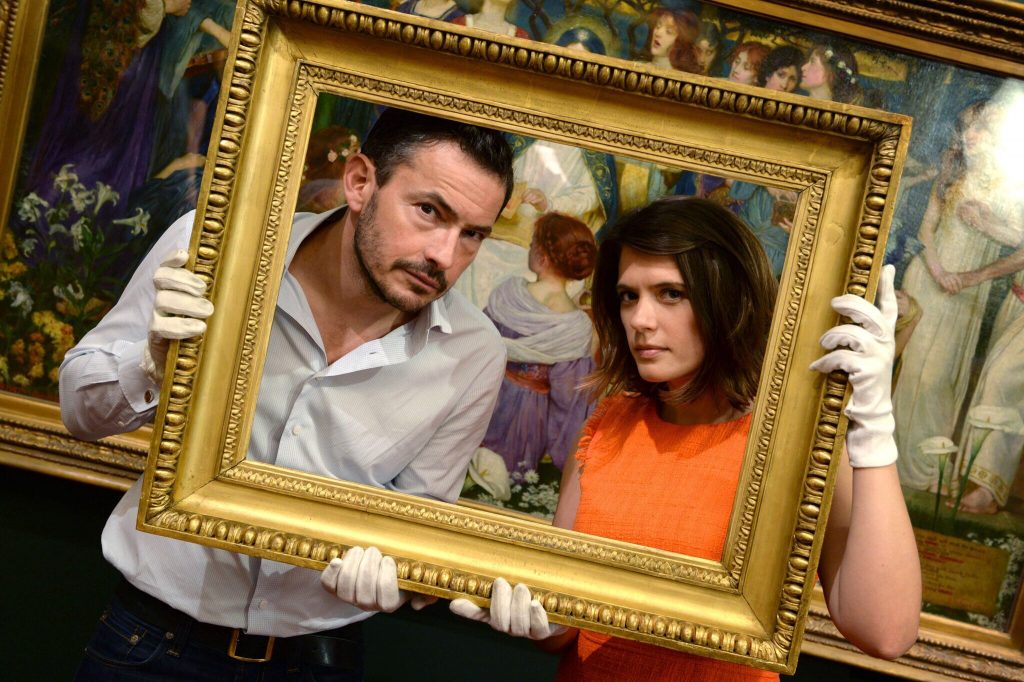 The heist has been coordinated by Sky Arts, to launch a month-long national art competition for a new TV series called Fake! The Great Masterpiece Challenge. Only the museum curators, the production team from IWC Media, and presenters Giles Coren and art historian Rose Balston, know which pictures are real and which have been replaced.
Throughout July, members of the public of all ages and experience are invited to use their detective skills to spot the seven copies hiding in plain sight on the walls of six galleries in Cardiff, Edinburgh, Liverpool, London and Manchester. All seven displays will also be available for investigation online, via the competition website: skyartsfake.com
Those with a keen eye, who managed to correctly identify all seven 'fakes', stand the chance to take part in the series finale. The finalists will compete to win a specially commissioned copy of their very own.
Each programme in the series will shine a light on a particular period of British Art, featuring interviews with specialist curators from each gallery and the contemporary artists who have been commissioned to secretly recreate the masterpieces from scratch.
At Manchester Art Gallery's popular display of Pre-Raphaelite paintings, one masterpiece will hide amongst works by Dante Gabriel Rossetti, Ford Madox Brown, John Everett Millais and William Holman Hunt. The gallery is also creating a special display of paintings of the city by LS Lowry and Adolphe Valette; one of which will be a copy. For those wishing to take a closer look, the curators Hannah Williamson and Clare Gannaway will offer guided tours of both collections on 7th July.
Other galleries and collections include:
Guildhall Art Gallery, London (Collection: 'Victorian Narrative Painting')
Lady Lever Art Gallery, Port Sunlight, Wirral (Collection: 'Golden Age English Portraiture')
National Museum Cardiff (Collection:' British Landscape')
Scottish National Portrait Gallery, Edinburgh (Collection: 'Art of the Stuart Courts')
Walker Art Gallery, Liverpool (Collection: 'Animal and Sporting Art')
Categories
Tags