Artsy's new auction product allows users to bid in live auctions, in real time, online from anywhere in the world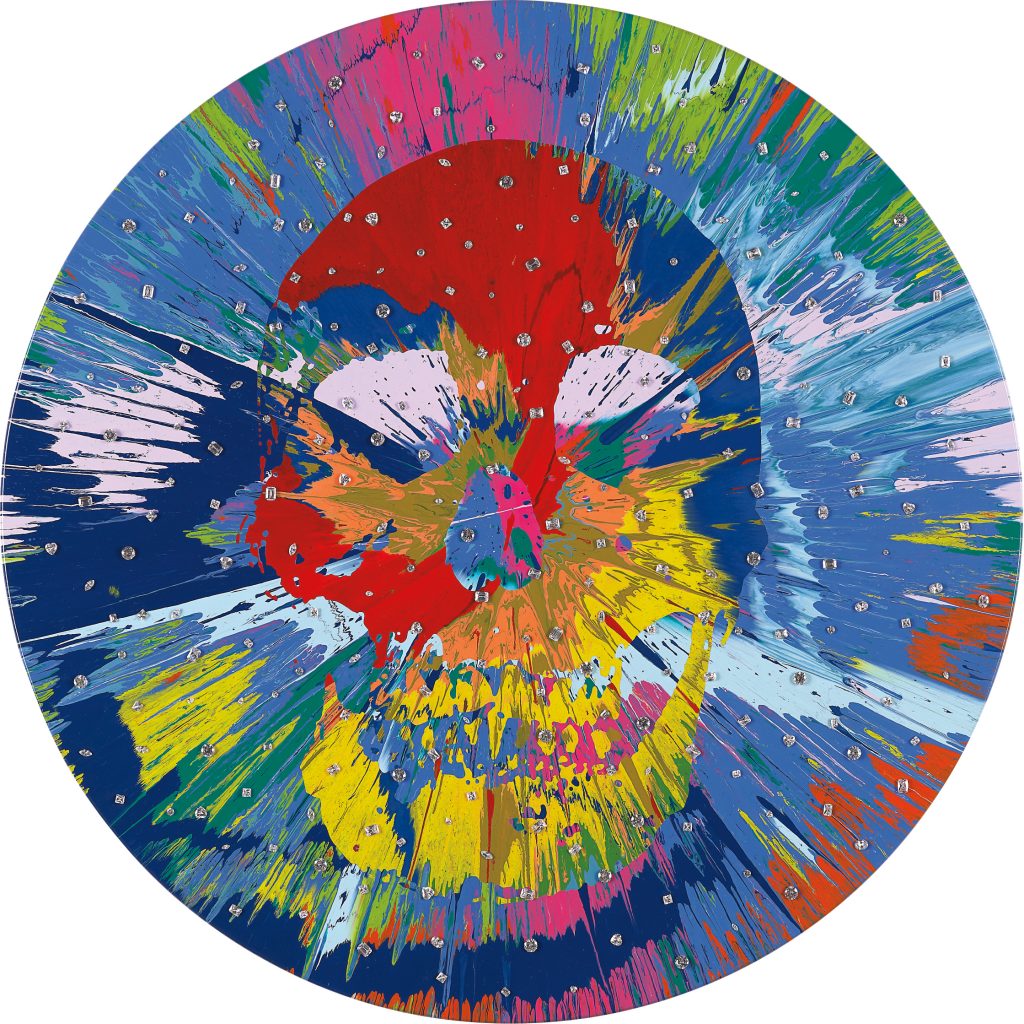 DAMIEN HIRST Beautiful Catequil Negativism Painting for Nick (with Diamonds), 2011 cubic zirconia and household gloss on canvas diameter: 121.9 cm (48 in.) Estimate £120,000 – 180,000
Artsy has just been announced the launch of live auction integration, a new product offering for our auction house partners and the next step in developing the most dynamic and comprehensive platform for collecting art online. Designed to sync with the habits of the tech-savvy collector, Artsy's live auction technology allows users to bid in real time — from desktop, mobile, and tablet – in auctions hosted on Artsy, from wherever they are in the world.
"Giving Artsy's global collector base the ability to bid in live auctions at leading auction houses is an important step in our mission to make all the world's art accessible to anyone with an internet connection,"
notes Sebastian Cwilich, Artsy's President and COO.
"Some of the best works available on the market are at live auctions, and just as Artsy gives our users the ability to discover and collect from thousands of galleries and art fairs, we're excited to partner with leading auction houses to make the thrilling experience of live bidding available to Artsy's global community of collectors."
Artsy will debut live integration in two upcoming June sales, in partnership with Phillips and Koller. Collectors on Artsy will be able to bid live in Phillips's 20th Century and Contemporary Art Day Sale (live auction June 28) and Koller's Prints, Mulitples, and Photography and Post War and Contemporary Sales (live auctions June 25).
The Koller and Phillips auctions are open for pre-bidding on Artsy now. Bids placed online in advance on Artsy will be transferred into the auctions when the sales launch live on their respective dates.
Categories
Tags