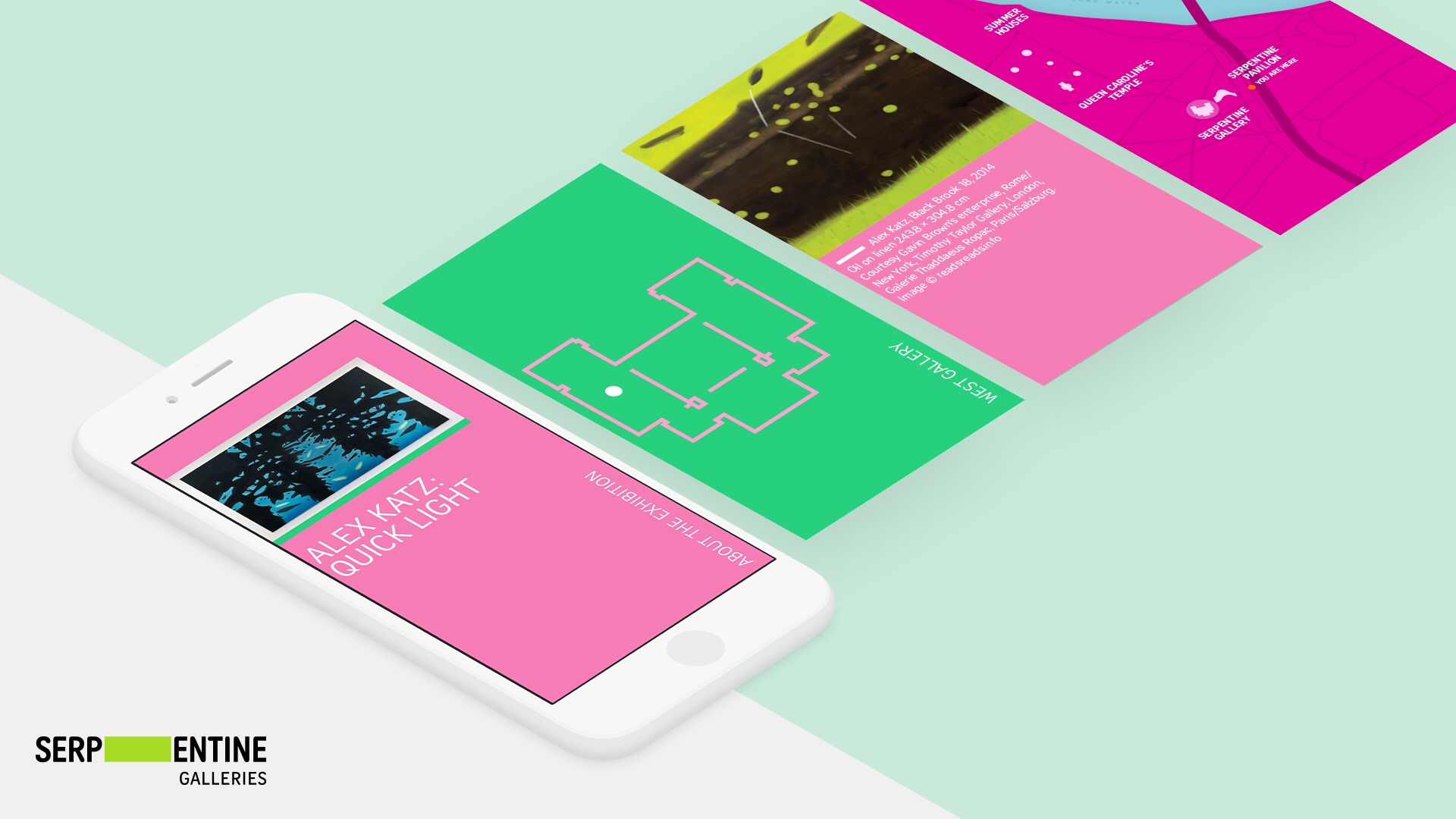 Interaction and user experience design agency AllofUs has created a new webapp for the Serpentine Galleries to engage visitors. The platform gives visitors an interactive gallery experience by offering access to a wealth of additional content from the Serpentine's curators tailored to current exhibitions. The bespoke content includes video, interviews and editorial designed to give visitors expert guidance and insight to each exhibition. The platform is accessed by visitors via exclusive use of the WiFi network at the Serpentine. The launch of the platform coincides with the opening of the Serpentine Summer Season.
In 2015, the Serpentine received funding from Bloomberg Philanthropies for the creation of a digital engagement programme to support the next generation of Serpentine artists and audiences, with a focus on increasing the interactive experience of their onsite visitors.
AllofUs won the brief to create an innovative new visitors' webapp for the Serpentine following a pitch earlier this year.
Orlando Mathias, Co-Founder of AllofUs, said: "This partnership with the Serpentine is just the beginning of an exciting opportunity to sensitively merge the advantages of new technologies with the unique experience of seeing Art in its physical form. We are very privileged to be working with the world's top curators and artists to develop this new platform and look forward to building upon its first release. "

Rose Dempsey, Head of Communications of Serpentine Galleries, said: "We are excited to be working with AllofUs to develop new mobile tours to engage with visitors digitally when visiting the galleries. The mobile tours will host a range of exclusive content and provide visitors with the opportunity to engage directly with past and current exhibitions, digital commissions and other public programmes with contributions from artists, architects and curators. They will serve as an essential link between Serpentine Galleries and its audience, guiding visitors between the Serpentine Gallery, Sackler Gallery, and Pavilion."
Categories
Tags