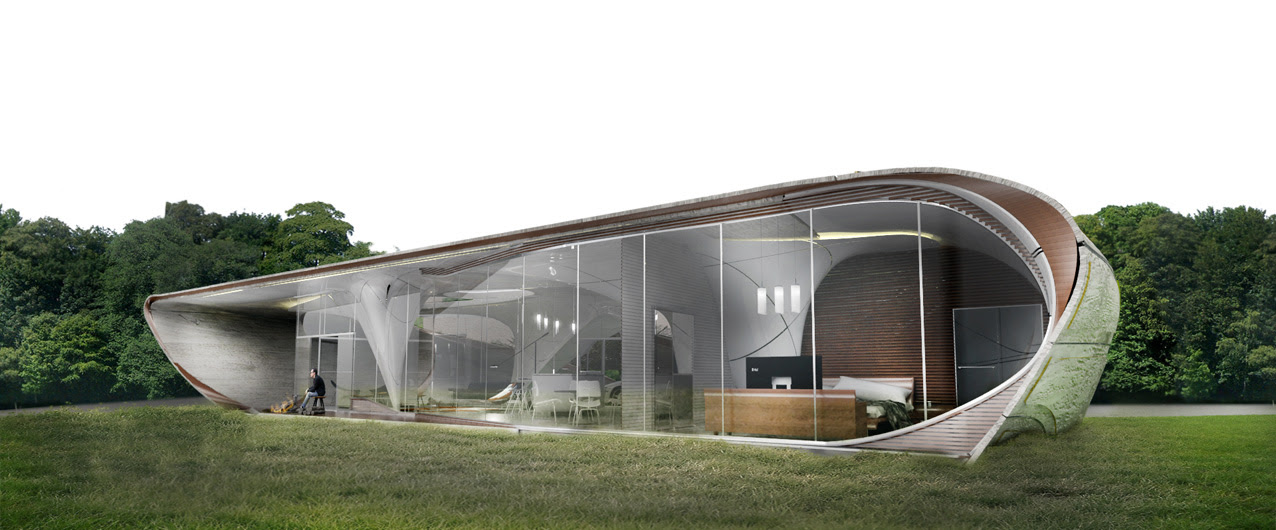 Image credit: Daniel Caven, WATG Chicago Urban Architecture Studio
WATG's innovative Urban Architecture Studio has won First Prize in the The Freeform Home Design Challenge, a competition to design the world's first freeform 3D printed house. The challenge, commissioned by Branch Technology, was to design a 600-800 square-foot single-family home that would rethink traditional architectural aesthetics, ergonomics, construction, building systems, and structure from the ground up.
WATG's Chicago-based team, consisting of Daniel Caven, Chris Hurst, Miguel Alvarez and Brent Watanabe, won with their unique design, 'Curve Appeal'. The proposal captures the potential for 3D printing to revolutionise design and construction. According to Branch Technology Founder, Platt Boyd,
"Curve Appeal is a very thoughtful approach to the design of our first house. It responds well to the site conditions, magnifies the possibilities of cellular fabrication and pushes the envelope of what is possible while still utilizing more economical methods for conventional building systems integration."
The design of the house consists of two main components: an interior core and exterior skin. The open and light filled interior living spaces protect occupants from the elements via passive strategies while connecting them to the exterior spaces and nature itself. The exterior skin is derived from simple yet careful calculated archways that ultimately blends with the site leaving an organic presence.
The house is set to begin planning phases in Chattanooga, Tennessee at Branch Technology's lab and is expected to begin 3D printing in 2017.
www.watg.com www.branch.technology
About Mark Westall