The Hive: Experience the world of the British bee come alive within Wolfgang Buttress' award winning installation. Conceived as the centrepiece of the UK Pavilion at the 2015 Milan Expo and designed in collaboration with BDP and Simmonds Studio, The Hive is the first ever British Pavilion to be reused and brought back home, and will be unveiled within the stunning landscape of Kew Gardens on 18th June 2016.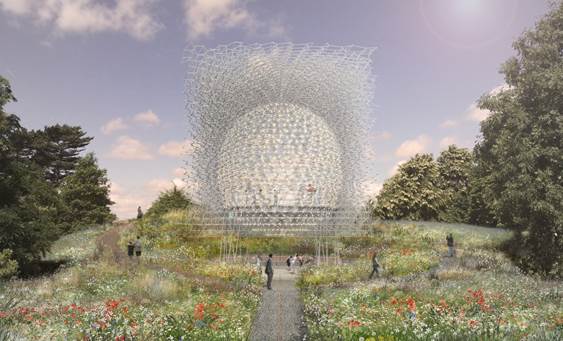 Towering 17 metres high and twisting out of the ground in a shape suggestive of a swarm of bees this magnificent, ever changing space will stand as a visual symbol of the pollinators' role in feeding humanity and the challenges facing bees today. Illuminating talks, tours, activities and films will fill the Gardens, showing visitors how they too can make a difference.
Visitors will be drawn into The Hive via a lush and vibrant wild flower meadow as though they are bees returning to the hive. Once inside, thousands of flickering LED lights will bring this 40 tonne lattice structure to life, while an orchestral arrangement sets the mood. After discovering that bees hum in the key of C, a beautiful, complementary symphony of vocals and cello was composed and recorded (and released as an album), to create a calming, meditative soundscape within The Hive, inspired by the deep visceral hum of bees. Triggered by real-time activity within a living beehive located nearby in the Gardens, the sound and light intensity within the space will change as the energy levels in the real hive fluctuate, giving visitors an experiential insight into the life of a bee colony. As dusk falls, the hypnotic pulse of the delicately glowing lights will make the planned series of 'Hive Lates' a must-see during September.
Richard Deverell, Director of the Royal Botanic Gardens, Kew says:
"We are truly delighted to welcome The Hive to Kew, both for its incredible beauty and for the resonance it has with our work – I can think of no better home for this remarkable marriage of architecture and science.

"The Hive creates a powerful, immersive space for us to explore the urgent issues we face in relation to pollinators, their intimate relationships with plants and their vital role in helping us feed a rapidly growing population."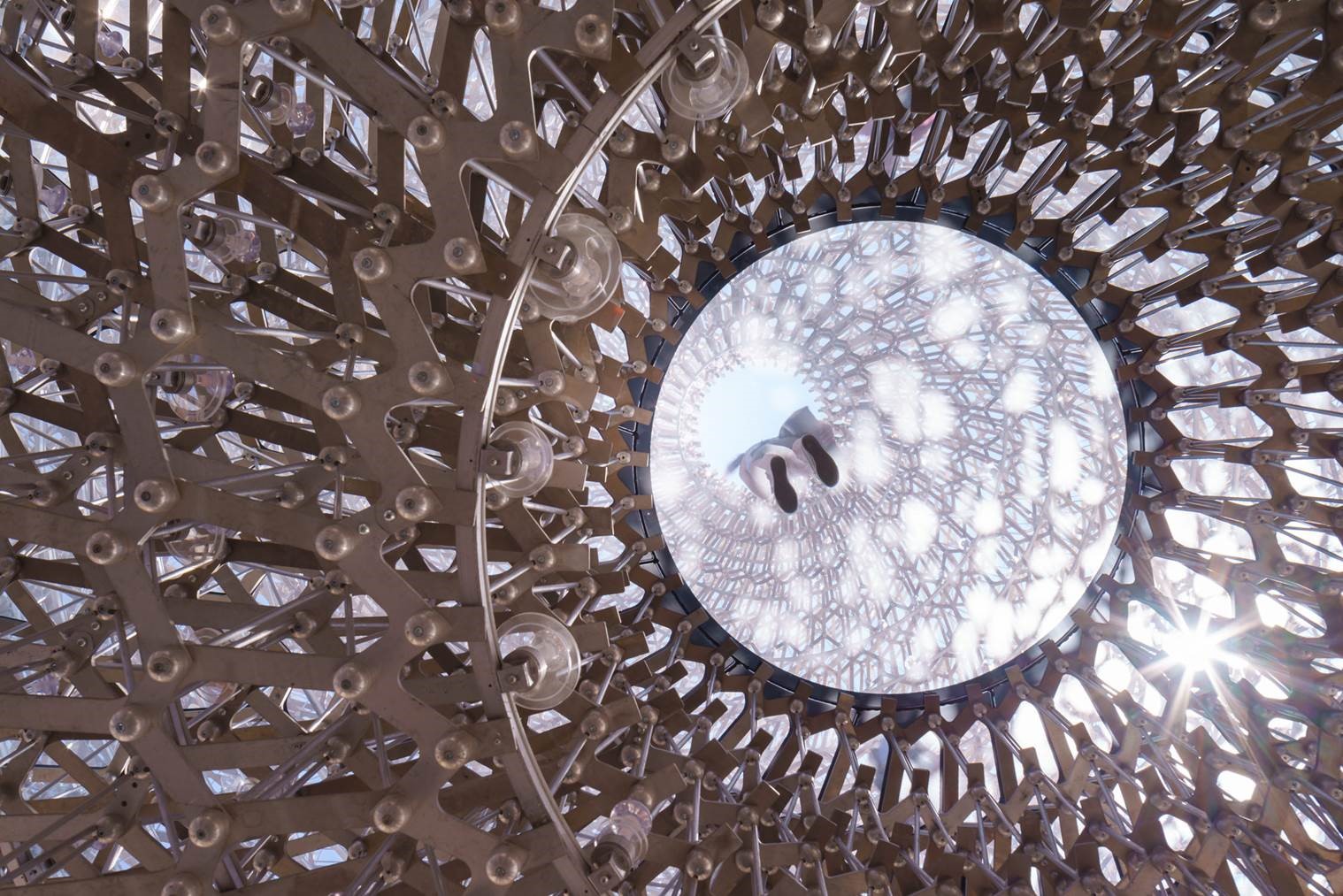 Wolfgang Buttress, designer of The Hive says:
"It's fantastic to watch The Hive coming back to life at Kew. The Gardens offer the perfect environment to host this multi-sensory experience that integrates art, science and landscape architecture."
Visitors to The Hive will find themselves absorbed in nature via an immersive journey through a constantly changing space triggered by signals from living bees. A true celebration of British innovation and design, The Hive will sit perfectly within the beautiful topography of the Gardens bringing together architecture, science, sound and landscape.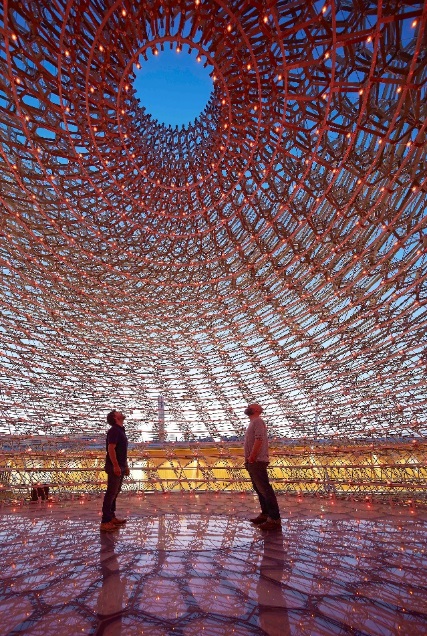 Hive Lates 1st, 15th, 29th September 18.30 – 21.30 More Details: www.kew.org
Categories
Tags