Ahead of the XL Catlin Art Prize 2016 opening tomorrow (Thursday 5th May)  FAD managed to catch up with all of the finalists, next up we have City & Guilds graduate Jane Hayes Greenwood .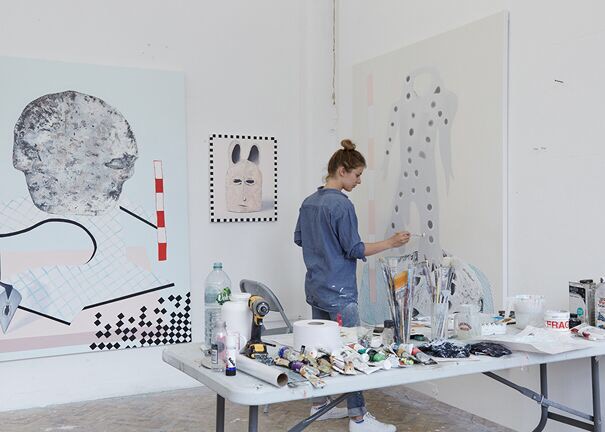 1 Can you tell us about your work and what are the main ideas you try and express?
My work explores ideas around the nature of objects. Over the last year I have moved from looking at objects found during archaeological excavations – things with deep histories to looking at digitally modelled objects – things that have a referent in the real world but that have a very different physicality, materiality and history from what they are representing.

2 Where and what have you been studying and how do you feel it has benefited you?
I did my BA in Fine Art Painting at City & Guilds of London Art School (2009-2011) and then went on to do my MA there (2013-15). I think it was important for me to study Painting in a focussed way during my undergraduate degree and the course at City & Guilds of London Art School allowed me to do this. As a student on the BA course you are introduced to a wide variety of materials which you are encouraged to explore and experiment with alongside being supported to carefully consider the content of your work and its context. This is extended in the MA. The tutors are great and I always had excellent technical support, which I think is really important. The MA allowed me to spend a bit of time thinking deeply about my practice and developing new work in a very concentrated way.

3 Can you tell us about the work that will be on show at XL Catlin Art Prize 2016?
For the XL Catlin Art Prize I am making the largest painting I have ever made, as well as an installation. Building on my interest in digitally modelled objects I have been looking at software in which you can 'capture' or 'catch' your subject to create 'photo-realistic' digital 3D models. Digital modelling software is no longer just for professionals but is available for the prosumer and even the amateur. Using free open source software I have been making and collecting images of digitally 3D modelled objects. The software often creates a weirdly distorted version of the thing being represented. I am interested in the nature of the new thing that is created, what is present and absent from the render. Amateurs learning the software often capture what is directly in front of them – this includes body parts such as hands, feet and ears – either their own or those of another subject. I became interested in the idea that these floating body part-objects might be 3D printed and reconstructed to create a new hybrid body in a very Frankensteinesque way. The painting and installation I am making for the prize explore how technology disappears, distorts and transforms real world things.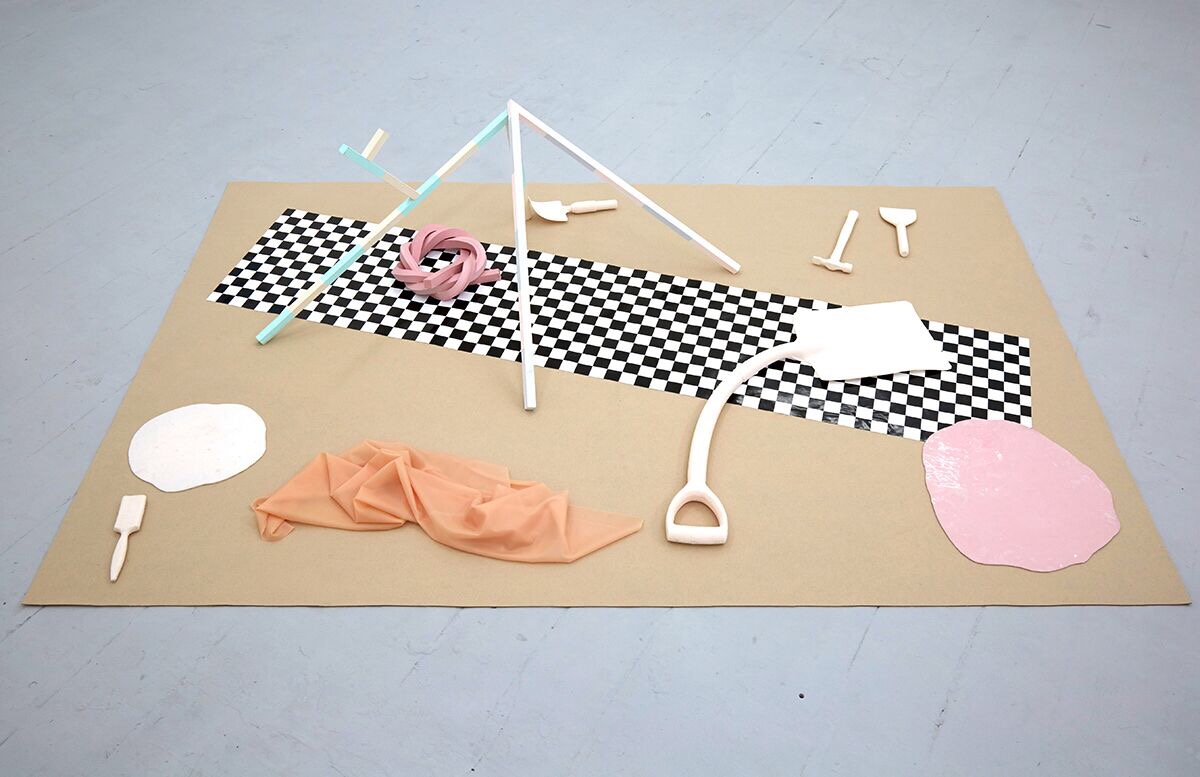 XL Catlin Art Prize 2016 Londonewcastle Project Space, 28 Redchurch Street, London E2 7DP
Thursday 5th – Sunday 22nd May 2016 www.xlcatlinart.com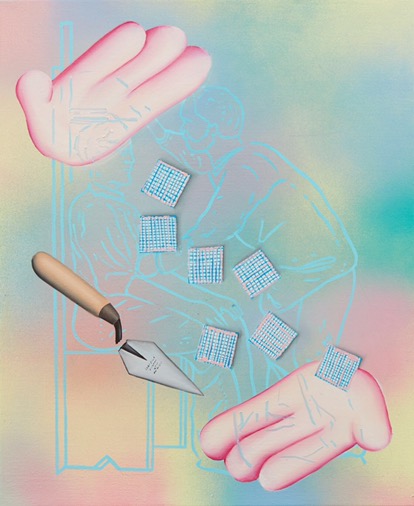 Categories
Tags