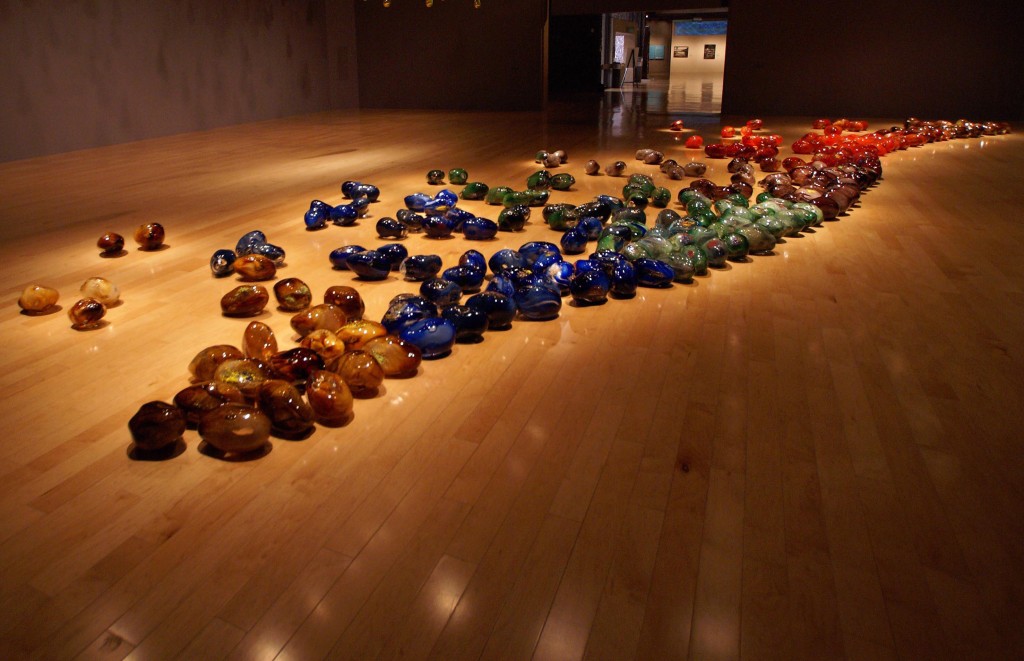 Opening this week at Fine Art Society is A History of Thunder Featuring Michael Petry's installation
Joshua D's Wall and works relating to the subject of war by:
John Copley, Ethel Gabain, Charles Ginner, Eric Kennington, Paul Nash, C.R.W. Nevinson Eric Ravilious, Eric Robertson, Walter Sickert, Percy Smith, John Souter and Graham Sutherland.
As the First and Second World Wars were taking place, artists that experienced the impact of those years of war at first hand – either by enlisting or by becoming official war artists – felt the necessity of finding a new visual language to describe the many aspects of those unprecedented events.
Alongside the poignant wall-based works the exhibition presents an installation by gallery artist, Michael Petry. Reflecting his interest in contemporary aspects of the classical world, Joshua D's Wall is inspired from the creation myth of Joshua and the battle of Jericho, which is found in the Bible, the Koran and the Torah.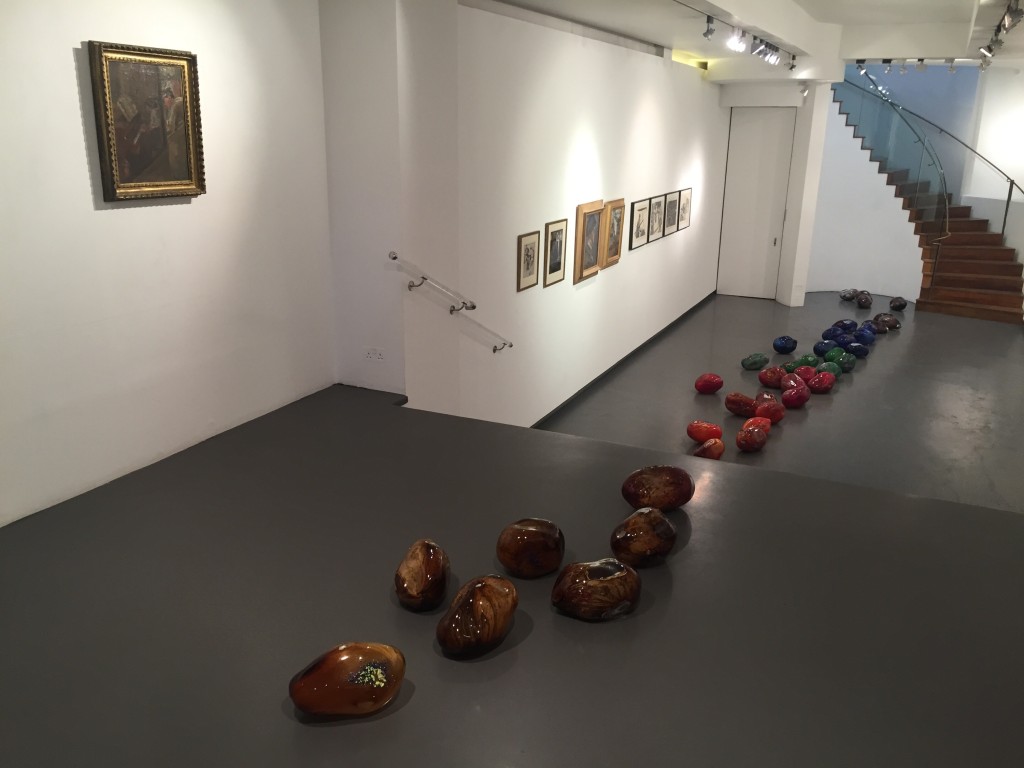 The installation is made up of hand-crafted glass stones, made at the Berengo glass studios in Murano, Italy. Commissioned by the Palm Springs Art Museum in 2012, sections of the original 250 stone piece have been exhibited in Venice, Houston, Santa Fe and Stockholm.
Mirroring Joshua's mythic destruction of the city walls of Jericho on instruction by God, as each stone is sold, the installation is slowly destroyed in a fittingly powerful statement referencing both classical and religious mythology and contemporary geo-political conflict.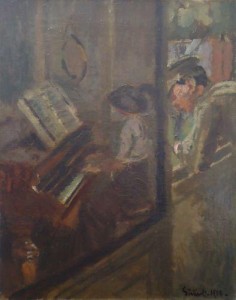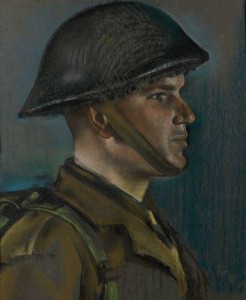 Joshua D's Wall is placed directly on the floor, as if a glass wall has fallen over. On the surrounding walls works from the Fine Art Society's collection of paintings, drawings, and prints from artists working in the period of the First and Second World War are placed accompanied by photographs of soldiers in Petry's collection of WWI memorabilia. The exhibition will connect his contemporary work (the performance and sculpture) with historical art dealing with similar subject matter.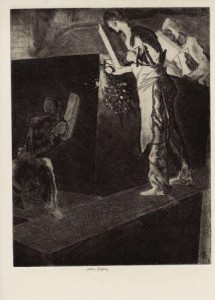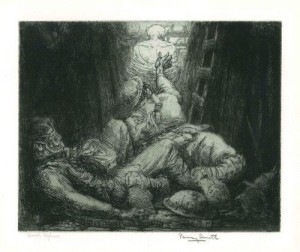 Exhibition: 4th – 24th March, 2016 The Fine Art Society Ltd. 148 New Bond St | London W1S 2JT www.faslondon.com
The exhibition will coincide with the World Premiere performance of A Prussian Requiem (Powell: score, Petry: libretto) at the Royal Festival Hall. The Philharmonia Orchestra's WWI Commemoration Concert on March 6th will feature the requiem. Composer John Powell and Petry have worked on performance, opera and installation art projects for over 25 years.
Performance:The performance is roughly 40 minutes long and will incorporate the full orchestra and a choir of 150 singers.
FIRST WORLD WAR COMMEMORATION CONCERT Sunday 6th Mar 2016, 7.30pm
Royal Festival Hall, London More Info: www.philharmonia.co.uk
Performance Synopsis:
The story takes place as the Archduke of Austria, Franz Ferdinand is shot by the
Bosnian Serb, Gavrilo Princip, on June 28, 1914. Princip was a Yugoslav nationalist and
the assassination was used a pretext for Russia to come to Serbia's aid when Franz
Joseph I of Austria declared war. Kaiser Wilhelm II (a close friend of Ferdinand) was
generally regarded as a bit of a oaf. He was outplayed by his generals in order to bring
Prussia into the war. Wilhelm was a cousin of both Tsar Nicholas II (Russia) and King
George V (Great Britain) who joined forces against him. The Kaiser attempted to
prevent Britain from joining the war in aid of France but Moltke The Younger refused
to alter his battle plans and the 'Great War' commenced.
Biographies:
As the Media Arts Trio (Powell, Petry and Gavin Greenaway) have created sound installations (The Dilemma, 2012) performance art (Deceptions, 1987), video installations
(The History of the World, 1999), and an opera for the German National Gallery (An
Englishman, and an Irishman and a Frenchman, 1995).
British-born John Powell is one of Hollywood's most prolific film composers. His versatile music can be heard in animated films, comedies, action films and dramas including The Bourne Identity, The Bourne Supremacy, The Bourne Ultimatum, Face/Off, Kung Fu Panda, Antz, Chicken Run, Mr. and Mrs. Smith, The Italian Job, United 93, I Am Sam and X-Men: The Last Stand, Fair Game, and Knight and Day. Powell's recent credits include Rio, Kung Fu Panda 2, Happy Feet 2, and The Lorax. Powell is the recipient of four Ivor Novello Awards for Shrek, Ice Age: The Meltdown, Ice Age: Dawn of the Dinosaurs and How To Train Your Dragon. Powell was nominated for an Academy Award and a BAFTA for his score to How To Train Your Dragon (2011), and was nominated for a Grammy for his work on Happy Feet (2008).
American-born Michael Petry is an artist, author, and curator. He is the Director of MOCA London, co-founded the Museum of Installation and was Curator of the Royal Academy Schools Gallery. Petry's books include: Installation Art (1994), Installation in the New Millennium (2003), Abstract Eroticism (1996) and A Thing of Beauty is…(1997). The Trouble with Michael, a monograph of his practice, was published by Art Media Press (2001). Petry's book Hidden Histories: 20th century male same sex lovers in the visual arts (2004) accompanied Hidden Histories an exhibition he curated for The New Art Gallery Walsall. He was the first Artist in Residence at Sir John Soane's Museum (2010/11) and his one man show The Touch of the Oracle at the Palm Springs Art Museum (2012) was accompanied by a ten year career review (Thames & Hudson). Petry's recent books include, The Art of Not Making: The New Artist Artisan Relationship (Thames & Hudson 2011) and Nature Morte: Contemporary Artists reinvigorate the Still-Life tradition. It was published in 4 hard back editions, Thames & Hudson (UK/American), Hirmer (German) and Ludion (Dutch) and an exhibition (he has curated) based on the book will start its European tour in June (2015). Petry's work was shown in this years Venice Biennale at the Palazzo Grimani in the Frontiers Reimagined exhibition.
Categories
Tags