London based Art Selectronic in association with eMediaLoft.org and The Museum of Modern Media (MoMM) in New York City present Ultraviolet Sun, an evening of performance, sonic and retinal art. Saturday, Febuary 27th from 6:00- 9:00 PM 14 Baylis Rd, London SE1 7AA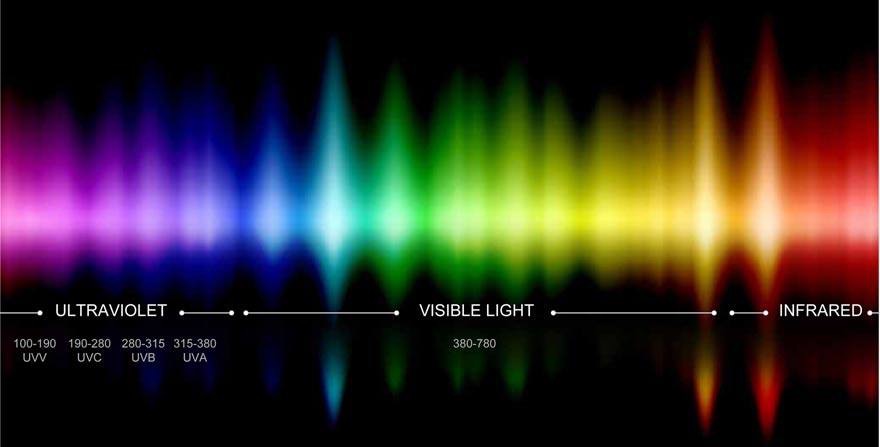 Tom Estes, Sarah Gavin, Vanya Balogh, Riffy Powerz, Annabelle Stapleton-Crittenden, Jahan Nazeer, (BBKP) Nicholas Brown, Nathan Birchenough, Craig Kao, Savvas Papasavva and special guest, New York based artist, Barbara Rosenthal.
The internet is changing the structure of our brains and the structure of our planet in extraordinary ways, so quickly that we haven't yet developed a proper vocabulary for it. Technological progress has accelerated to the point that the future is happening to us far faster than we could ever have anticipated. This new world is what Hans Ulrich Obrist calls "extreme present," a time in which it feels impossible to maintain pace with the present, never mind to chart the future.

Today Capitalism incarnates dynamics at an unprecedented and unsurpassable level of intensity, turning mundane economic 'speculation' into an effective world-historical force. The exhibition, Ultraviolet Sun, therefore plugs into the fears that have haunted Science Fiction since its inception: the idea of a human population becoming dependent upon machines over which it has no effective control. As technological integration increases, human control lessens, and the possibility of something crashing the entire system grows. Forget all your real-world certainties, everything solid melts into air.

The teleological Identity of Capitalism and artificial intelligence conceives of machines in terms of human use-value, thinking of them as temporarily troublesome tools with which humanity is ultimately destined to be reconciled. But how do you think of a form of capital that is already thinking of you?

In this Brave New World narratives are written and re-written, looping the past into the far future, like strange entities using a body to incubate the eggs from which they will emerge. The crucial question is one of becoming: what are you changing into, what is growing out of you?
Ultraviolet Sun- an evening of Visual, Live and Sonic Art curated by Art Selectronic with special guest from New York, Barbara Rosenthal Vanya Balogh , Annabelle Stapleton-Crittenden, Jahan Nazeer.Riffy Powerz, Tom Estes, Sarah Gavin,and (BBKP) Nicholas Brown, Nathan Birchenough, Craig Kao, Savvas Papasavva,
FB event- www.facebook.com/events/
About The Artists
Visionary, nerd and all-around nice guy, Artist Tom Estes has had his work hung, played and performed in a few of the world's right places and a couple of deliciously wrong ones. Estes considers himself a carnival sideshow conceptualist, combining a bare-bones formal conceptualism with an eternally adolescent, DIY comic-prank approach. His performance work for Ultraviolet Sun, entitled 'The Ideal Robot Home Show' incorporates the use of biomorphic robotics. The work is a kind of thought experiment in which consumer technologies and Science Fiction merge and mingle in an ever-expanding field of social, political and economic trends. www.tomestesartist.com
Performance at Ultraviolet Sun is where heightened fascination begins. Operating between reality and fiction, the performance work of Riffat Ahmed (aka Riffy Powerz) embodies the disconnection that occurs between two worlds. A curator, film-maker and artist, Ahmed's perfomance work brings filmic devices into an immediate interactive reality.You can read more about her in this interview for her project at the Saatchi Gallery. nourfestivalblog.wordpress.com
If you haven't heard of Vanya Balogh by now you probably should have. In recent years this boy has sent some serious shock waves through the London art scene. His curation, an integral part of his creative output, is defined by high intensity, large scale events and he was recently listed as one of the Artlyst Power 100. Balogh has exhibited widely and worked as a contributor with cult street style magazine I-D for over a decade. His commercially acclaimed photographic imaging will be at Ultraviolet Sun. www.artslant.com/vanya-balogh
The work of Sonic Artist, Sarah Gavin, is an exploration of how sound can be sculptural. Portraying abstractions of the real, the mesmerizing, experimental and innovative 'Table Score' for Ultraviolet Sun is influenced by the rules of cymatics and ontological theories of existence.
www.sarahgavin.co.uk
BBKP is a group of artists comprising Nicholas Brown, Nathan Birchenough, Craig Kao and Savvas Papasavva. From various backgrounds, they deliberately lose their individual identities in a many-pronged practice that incorporates wit and humor. www.beebeekaypee.com
Old Master of New Media, American avant-garde artist, writer and performer Barbara Rosenthal. As well as her own significant body of work, from 1976-1996, she was the principal female actor in Super-8 films by Bill Creston, seven of which were screened at The Museum of Modern Art. For Ultraviolet Sun she will present her performance "Existential Ultra-Light Photo Run"
wiki/Barbara_Rosenthal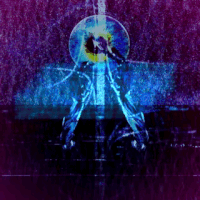 J Nazeer from his collaboration with Annabelle Stapleton-Crittenden
Categories
Tags