A solo exhibition of new work by John Baldessari will inaugurate Sprüth Magers new Los Angeles gallery, opening tomorrow Tuesday 23rd February.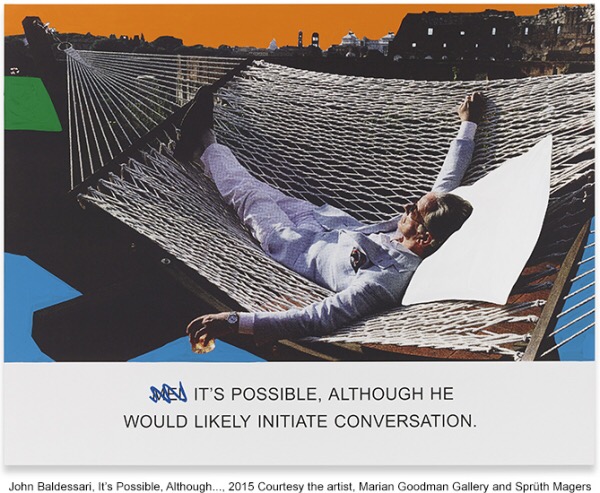 Over the past 50 years, no one has come to epitomise the visual arts in Los Angeles more than John Baldessari. With his vibrant wit and his vast and unclassifiable oeuvre, which includes painting, photography, sculpture and video, he has become a hugely influential artist, while his generosity and brilliance as a teacher has made him a beloved figure among generations of students. Sprüth Magers has been exhibiting John Baldessari for almost 30 years, and they are delighted to open their Los Angeles gallery with one of the West Coast's greatest living artists.
This new body of work, created especially for the exhibition, features a series of found photographs altered with his trademark blocks of rich colour, accompanied by banal snippets of text that appear like captions beneath the images. These new paintings present the viewer with a pleasing conundrum. Text and image are sutured together on the picture plane, yet the viewer will struggle to find any useful correspondence between them. The exhibition is courtesy Marian Goodman Gallery.
Sprüth Magers 5900 Wilshire Boulevard Los Angeles, CA 90036 February 24th – April 2nd 2016 www.spruethmagers.com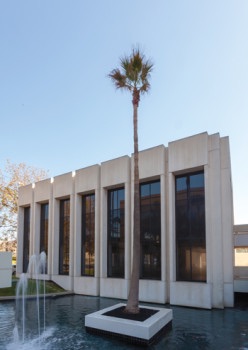 Categories
Tags