The Top5 most read this week feature art critic Tabish Khan back on top after a few weeks at 3 and 4. In second place is a great looking Francis Bacon show coming to Tate Liverpool soon. In 3rd place just opened this week is the amazing Electronic Super Highway at number three. In at 4 a week after it has finished we have Paul Carey-Kent's beginners guide to London Art Fair and in at number 5 we have our first 'Great names For an Art Exhibition' with Chicken n Waffles.
1 The Top 5 Art Exhibitions to see in London this week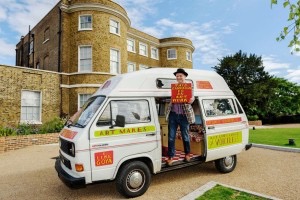 2 Francis Bacon's most famous paintings to be shown in new exhibition.
3 How is the internet changing Art? 100+ artworks 70+ artists #ElectronicSuperhighway
4 The London Art Fair for Beginners
5 Chicken n Waffles- Bas van den Hurk
About Mark Westall