Contemporary group show examines commercial value of performance art – including new work in photography by Andy Goldsworthy, New York City artist, John Giorno, Rashaad Newsome and Justin Davis Anderson and Shen Wei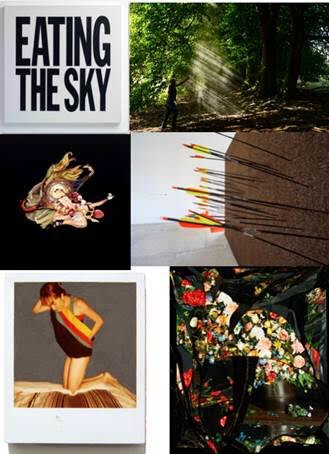 'Performance & Remnant' will showcase artists who incorporate the act of performance in their practice, including concrete poetry, dance, choreography and theatre. This exhibition will look at the place of performance art today; it will examine the tension between the innately ephemeral form of the performative act and the tangible and saleable object that is produced.
HighLights Include:
Andy Goldsworthy – New works in photography, and for the first time, video, in a group exhibition in London this October and coinciding with the launch of a new publication of unpublished work, the first in almost a decade. The publication entitled 'Andy Goldsworthy: Ephemeral Works 2004-2014' captures his creative process as it interacts with material, place, and the passage of time and seasons.
Acclaimed American poet and performance artist, John Giorno, who was a major figure in the underground art scene of New York City in the 1960's and in the Beat Generation
Rashaad Newsome – the energetic New York City artist and choreographer, whose work draws influences from pop culture, hip-hop as well as the Baroque, questioning themes such as wealth, value and ostentation. He will present new collage pieces that consider the design formula of Heraldry, architecture, ornament consumerism, vogue fem performance, and feminism. Made in tandem with the video piece ICON, they tap into the vibrancy of contemporary dance forms such as voguing, drawing on his performance work "to create compositions that walk the tightrope between identity politics and abstraction."
Shen Wei is a world-renowned, multi-award winning choreographer and artist. His work encompasses dance and painting, where each is considered an integral and equal part of the same practice. Here he will present large-scale paintings created in direct relation to his dance work, made using sweeping gestures involving the whole body. They will be shown alongside a recording of the piece with which they were made, Untitled 12, For Bodies, which premiered at the American Summer Dance Festival in New York in June 2015.
The Fine Art Society Contemporary 148 New Bond Street, London W1S 2JT www.faslondon.com
October – 9th -30th October Private View – 8th October 6-8pm
About Mark Westall