This September Bristol/London based gallery Smithson is  to present CULTURAL DEBRIS featuring fine artists Jono Boyle & Adam Koukoudakis in Shoreditch, East London.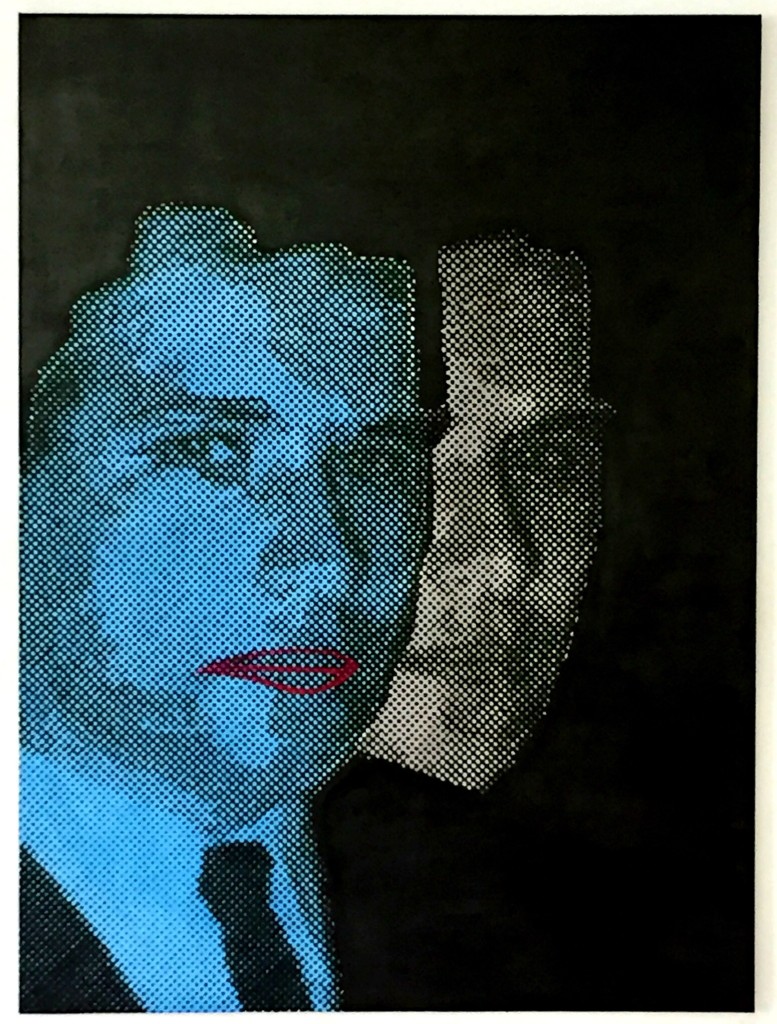 The exhibtiion will unveil both artists together and debut new bodies of work constructed from personal and cultural references that will push the viewer to question their own connection with the past, present and future.
Jono Boyle (The artist formerly known as Motorboy) uses nostalgic paraphernalia of rave culture, royalty, cinema and art to mash up history and bring interesting pairings of the past, while Adam Koukoudakis returns to his form debuting some wildly technical paintings that are personally inspired as he revisits the past through family portraits and archived imagery.
In a world inundated with repetition and regurgitation the impact and influence of the past on our everyday present can be underestimated. Boyle and Koukoudakis both source and scour for material to create collages that springboard towards final artworks that seek to find poignant comparisons and contradictions within our society and personal lives. Both artists acknowledge that this recycling of material allows the viewer ownership of their own reac- tions and provides opportunity for self-reflection.
Boyle's new work is very considered, sometimes playful but often with an air of melancholy. He removes elements in a way that allows the viewer to question not what the object once was, but what it now represents. His use of text, slogans, quotes, song lyrics and Royal im- agery contrasts with cinematic moments and acts to reflect punctuation points in our own lives – as well as serving as a trigger for questioning how we reflect our own personalities and look for meaning in the world.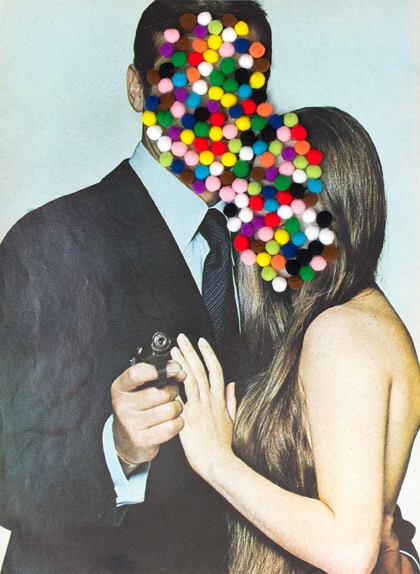 Koukoudakis returns to the artistic fold after a short hiatus to enjoy the rewards of Father- hood. His collage inspired paintings combine an obsessive curiosity of historical and docu- mentary imagery accomplished with his hand executed half–tone dot "filter". Previously ad- dressing socio–political concerns, his new work reflects a more personal and auto- biograph- ical exploration of visual memories through the deconstruction and reconstruction of im- agery. The results are progressive and powerful paintings which force the viewer to scruti- nise his process, as well as reflecting on what may have been his source of inspiration.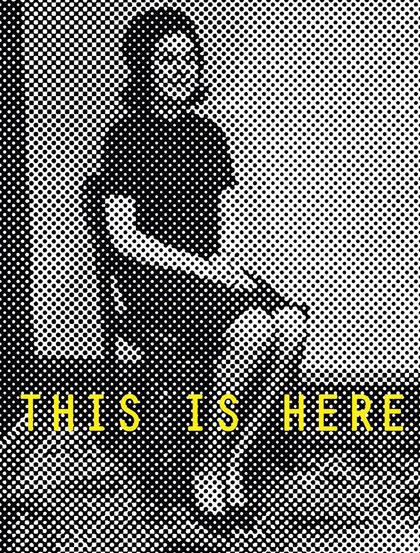 Private View: Thursday 17th September 6.30 – 9.30pm Exhibition run: 18th – 24th September 2015 | Open 10 – 7 pm Daily Jealous Gallery, 53 Curtain Road, Shoreditch
Hosted & Curated By: Smithson Gallery
Guest Curator: Ryan Lanji
www.smithsongallery.co.uk
About The Artists
Jono Boyle's practice is a hybrid of appropriated imagery, collected memorabilia, song lyrics and other discarded material. He presents our culture – and often forgotten and irrelevant memories – back to us in a way that questions the ephemera that now fills modern day life. He then challenges our understanding of their meaning through their recontextualisation. Initially working as the street artist Motorboy, Boyle's output acts as a form of selective commentary, picking from the pool of discarded cultural memories like a DJ picks from the crates. He could potentially be viewed as an outsider – as many post street artists are – how- ever this fuels determination and thought process and has resulted in a well earned place within the contemporary art scene.
Jono has a strong background in curating well received shows such as Crimes of Passion at the RWA and he is a founding member of 'Steal From Work' and part of the Neomodern artists group. For many years he has been involved in the Dreweatts art auctions and his work is held in private collections worldwide.
Educated at Chelsea, Central Saint Martins, and Berlin Institutes of Art, Adam Koukoudakis has trodden a steady path since graduating in 2006 when he accepted an invitation from Steve Lazarides to participate in his first post-graduate group show alongside the pioneers of the urban contemporary art scene.
Adam has many accolades under his belt and an impressive list of associates, admirers and collectors including Banksy, Atlantic Records, Sir Peter Blake, Sony BMG and Franz Ferdi- nand. He has had consistent success via Dreweatts and Phillips auctioneers and his work is held in many International private collections.
Adam is a highly skilled and technical painter. The abundance of curious and often historical source material he has collected over the years is integral to his practice and it is through the playful process of collage that Adam's paintings find their inspiration.
Whilst borrowing language from the likes of Sigmar Polke and John Baldessari – Adam has found his own language within the intricate hand painted execution of the reprographic half tone dot and the attention and energy this requires is evident within the soul of his work.
About  Smithson Gallery
Smithson Gallery was established in 2009 by Anna Smithson. Anna's ability to support and mentor artists with passion and professionalism is refreshing. As a committed arts industry professional, a curator and director with over 10 years of expertise in the field, Anna's per- sonal approach and expert eye qualify the comprehensiveness of her gallery.
The gallery's diverse calendar of exhibitions and art fairs provides the perfect opportunity to curate shows specific to their environment. It is important for Smithson to engage with new audiences, to inform and inspire where possible.
Categories
Tags