As part of Totally Thames, The Rising Tide is a 'first for London' internationally acclaimed underwater sculptor, Jason deCaires Taylor is bringing his sculpture 'The Rising Tide' to the foreshore neighbouring MI6. Concealed and revealed by the tide, four proud working horses and their riders pay homage to the industrial evolution of the Thames and the nomadic people who have travelled and traded on its shores for millennia.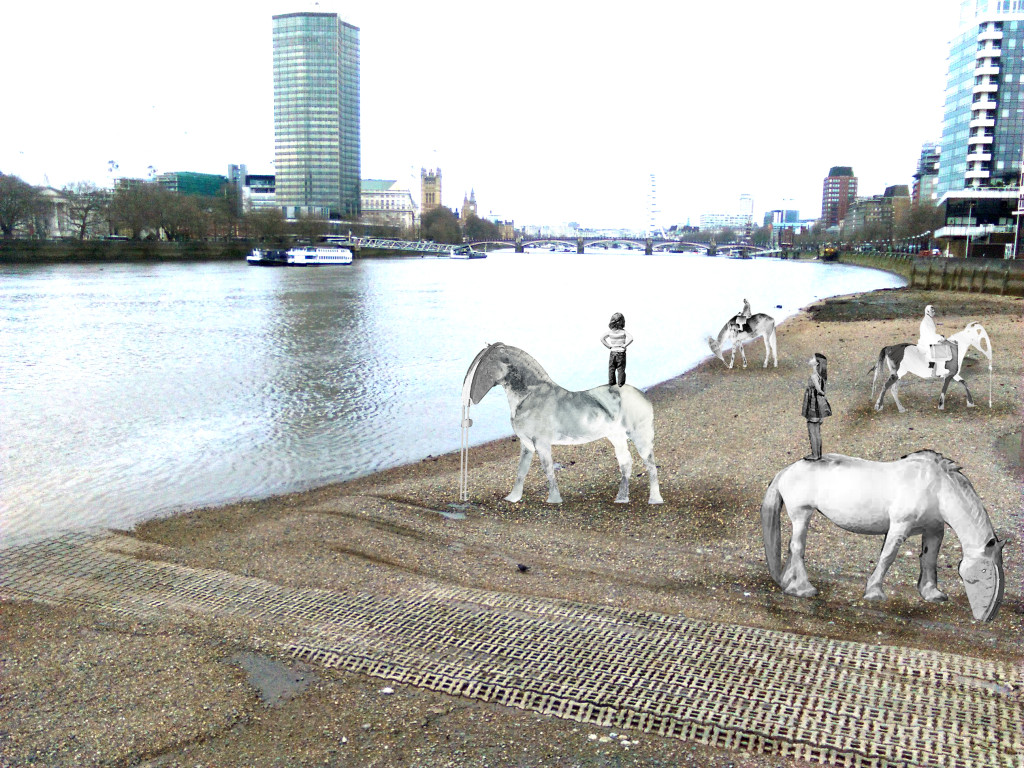 Concealed and revealed by the tide, The Rising Tide is best viewed from the riverside walkway for up to two hours either side of low tide (see nineelmslondon.com/totallythames for tide times).
About Totally Thames returns to Nine Elms on the South Bank
New cultural district set to embrace London's river festival throughout September
Nine Elms on the South Bank, London's developing new cultural district, is delighted to play host to an array of installations, exhibitions, walks and talks as part of Totally Thames in 2015.
The area, which spans the border of Wandsworth and Lambeth, is perfectly positioned to enjoy some of the most diverse events within this year's Totally Thames programme which will include more than 170 art and cultural events along a 42-mile stretch of London's river.
For more information on any of the events taking place across Nine Elms on the South Bank, visit www.nineelmslondon.com/totallythames.
Categories
Tags