Legendary UK train writer turned post-graffiti abstract artist Remi Rough has collaborated with Velo Sock, creators of the world's first indoor bicycle cover (designed to keep mud and dirt out of your house), to create a limited edition Remi Rough X Velo Sock bicycle cover.
Available exclusively on velosock.com from today Wednesday 17th June 2015, the cover features Rough's work 'When Colour Changes Direction', where the artist nods to the abstract expressionist style
Using an assemblage of colours and geometries to represent the motion of urban bike riding
The work was originally created using spray paint, matt emulsion and bitumen on canvas on canvas, before being digitally scanned onto the stretch cover.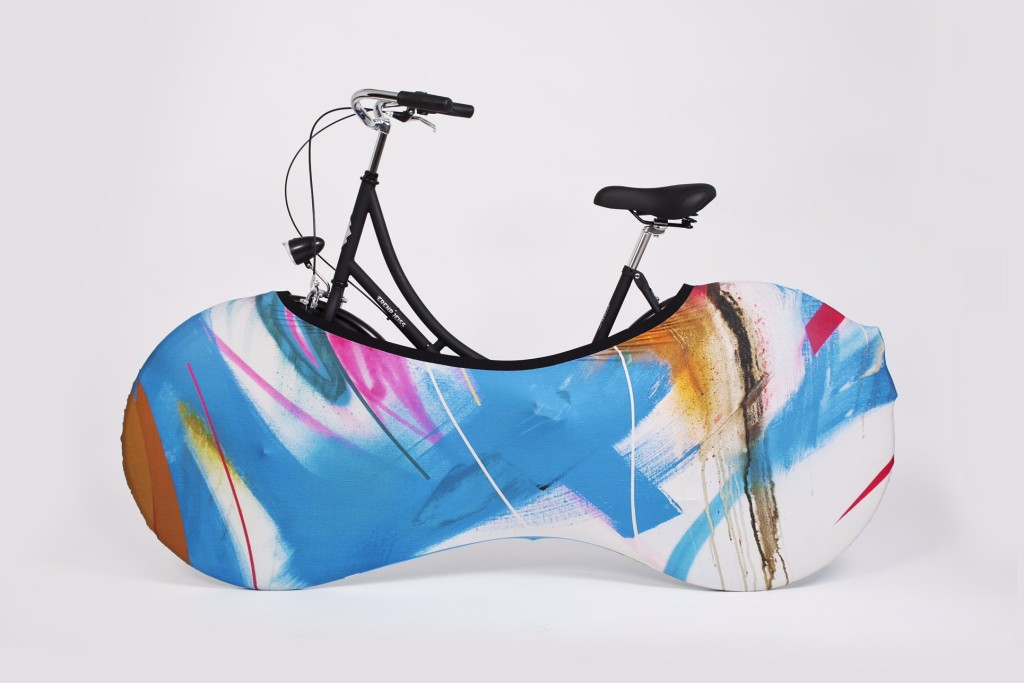 Caption: Remi Rough X Velo Sock Bicycle Cover, €80 at www.velosock.com.
The collaboration is the first in what Velo Sock anticipates being a series of artist collaborations.
Velo Sock CEO Gvido Bajars commented:
"Velo Sock is a functional product – it's a way to keep your place clean when you bring your bike home, but working with Remi means we're able to make it much more than simply a clever piece of design. Instead, the Velo Sock becomes a way to transform your bike into art, which is an exciting idea that we'll continue to explore"
About Remi Rough
Now seen as one of the founders of the abstract graffiti movement, Remi Rough began his artistic career on the walls and trains of South London. A focus on creative progression saw him move from the central role he held in the UK's graffiti art scene in the 1980s to becoming an essential part of the development of the abstract graffiti movement, as embodied in the UK by the Ikonoklast Movement crew, with Juice126 and Part2ism in the 1990s.
As part of the collective Agents of Change, Remi has also been re-imagining public spaces, whether in an abandoned 'ghost village' in Scotland, now transformed into a massive outdoor gallery, or on London's largest outdoor mural, the five storey high exterior of the Megaro Hotel in the centre of London.
remirough.com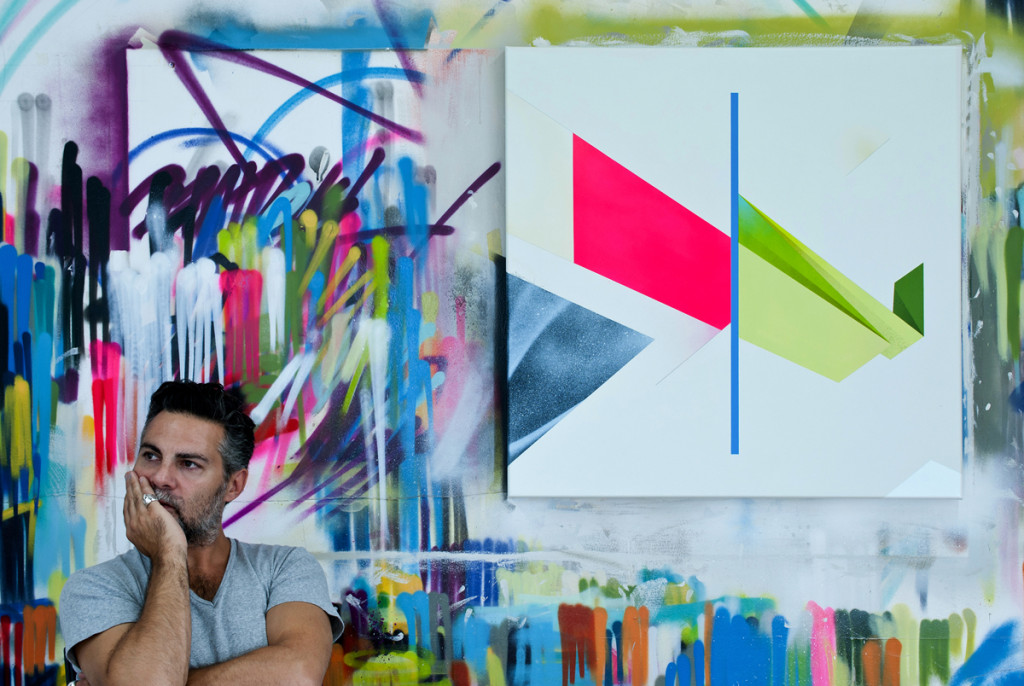 Photo credit: Remi Rough Michelle Morgan © 2015
About Velo Sock
Founded in 2012, Velo Sock is the creator of the World's First Designed Indoor Bicycle Cover, a brilliant solution for cyclists who keep their bicycle at home. Velo Sock bicycle covers slip over the bike, preventing sand, mud and other debris from being brought into a room, keeping your space clean and neat. Velo Sock bicycle covers are available in a range of designs and colours.
velosock.com
FAD was happy to be able to make the collaboration between Rem Rough and Velo Sock Happen.
Categories
Tags