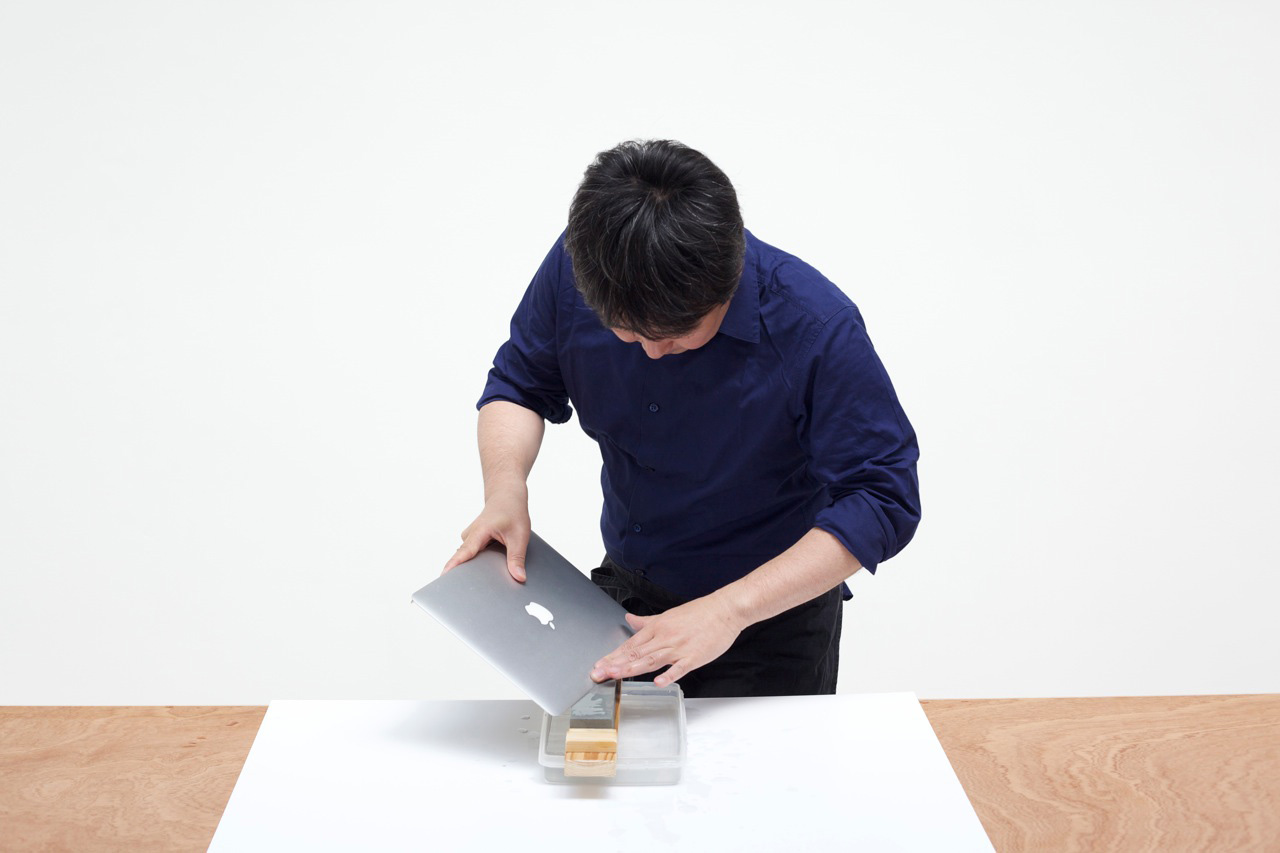 Shimabaku sharpening his Apple
It's wonderful what obscure byways you can be drawn into if you visit a few shows. Just sticking to natural history:
How do you cut an apple with an apple? Shimabaku makes it look easy at Wilkinson (to 17 May, with the bonus of a brilliant set of paintings by Marcin Maciejowski). He sharpens the side of his Macbook Air to a guillotine finish before wielding it on the fruit. So if you crave thematically murderous revenge on a computer addict…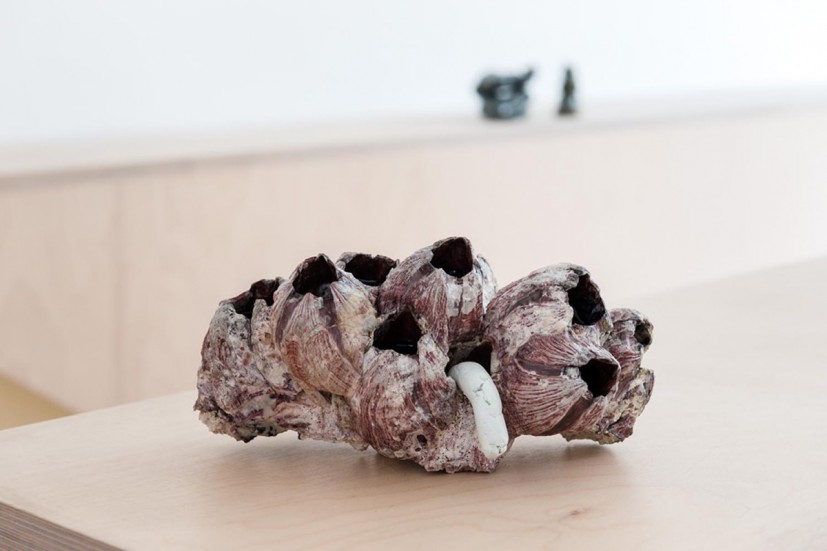 Salvatore Arancio: 'Holes' 2015, calcite, epoxy resin, pigment, epoxy modeling compound, pain
What's going on in the world of barnacles? London hasn't has a good barnacle show since Paul Delafield Cook at Purdy Hicks in 2013, which makes Salvatore Arancio's ceramics at the Contemporary Art Society (to 28 Aug) a particular pleasure. That counters the recent news that the teeth the mobile limpet uses to cling to a rock contain the strongest naturally occurring substance yet discovered, which had threatened to rather overshadow the fixed spot barnacle.


Moussa Sar: still from 'L'Orgasme du Singe', 2007
Do female monkeys have orgasms? The verdict is out in wild practice, but all female mammals have a clitoris, and all primates can be artificially stimulated to such behaviours – hyperventilation, spasms, clutching, eversion of the lips, panting vocalization – as are demonstrated by the French African video artist Moussa Sar in the racially charged 'L'Orgasme du Singe' at Cecilia Brunson Projects (to 8 May), one of a group of punchy little plays to camera which also include an insect impersonation which comfortably outdoes Isabella Rossellini on 'The Sex Life of Insects'.
Most days art critic Paul Carey-Kent spends hours on the train, traveling between his home in Southampton and his day job in London. Could he, we asked, jot down whatever came into his head?
Categories
Tags