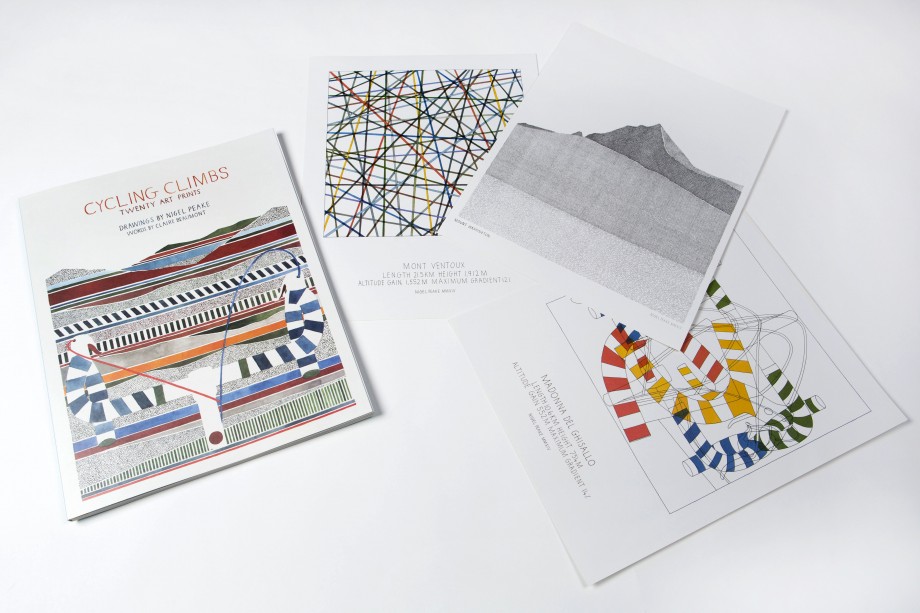 Hairpin bends, vertiginous gradients and the thin air of mountain roads have long been embraced by intrepid cyclists the world over. This book of twenty cycling climbs from across Europe, the USA and South America offers a glimpse into the allure of reaching the high mountains by bike.
A dedicated drawing by Nigel Peake – which can be detached and slotted into an 11 x 14-inch frame – accompanies each climb, along with a description from Claire Beaumont that includes details of its height, length, altitude and gradient.
There's a brief history of each climb and a description of how it came to be included in some of the sport's most prestigious races, such as the Giro d'Italia and Tour de France. Discover how the cycling greats fared when tackling these climbs, and, should you feel brave enough to follow in their tyre tracks, there are tips on how to successfully navigate these precipitous slopes.
Claire Beaumont is a lead creative at London-based bespoke bicycle manufacturer Condor Cycles. She has written for many publications including The Ride Journal, Cycling Weekly and Cycling Active.
Nigel Peake studied architecture in Edinburgh where he was awarded a RIBA silver medal commendation. He currently lives in Switzerland, where he teaches and draws.
His work has been shown in Paris, London and New York. His previous books have explored the dark, the city, and the wilds, as well as bridges and sheds.
Cycling Climbs by Nigel Peake, featuring words by Claire Beaumont and published by Laurence King is a set of twenty beautifully illustrated prints depicting the most remarkable climbs in cycling. £19.95 20 illustrations 355 x 379mm 44 pages ISBN – 978 1 85669 965 5 www.laurenceking.com/cycling-climbs-twenty-art-prints/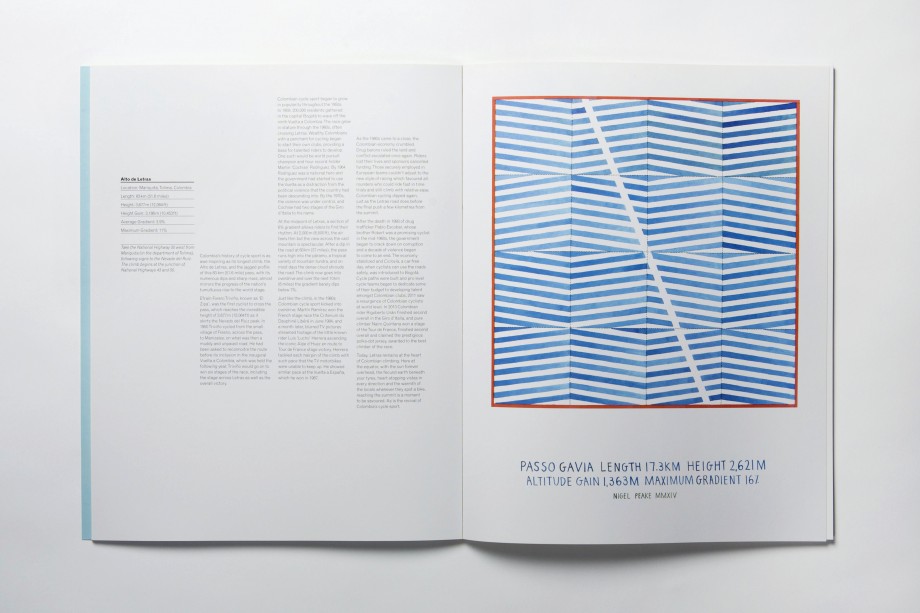 About Mark Westall