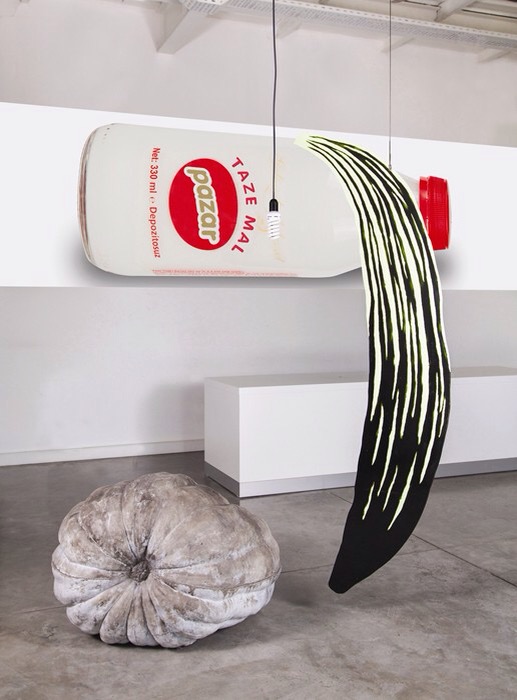 Today, Converse and Dazed announced the artists shortlisted for the fifth Converse x Dazed Emerging Artists Award. The five 2015 finalists are Jonathan Trayte, Lawrence Lek, Rachel Pimm, Tamsin Snow & Sarah Tynan And Patrick Cole.
Their work will be exhibited at The Royal Academy of Arts with a view to winning the £5,000 prize fund.
The award champions new and exciting talent within the arts community and will see the winner use the prize money to produce solo works and exhibitions. The five upcoming artists were selected by the esteemed judging panel, featuring Director of Artistic Programmes at the Royal Academy Tim Marlow, Director of Glasgow International Sarah McCrory, artists Steven Claydon and José Parla, renowned gallerist Javier Peres and Dazed's visual art editor Francesca Gavin. The five finalists will each be given a £1,000 grant to produce new, site-specific work to exhibit at the iconic British institution, The Royal Academy of Arts in its Burlington Gardens space. The winner will be announced at a private view of the exhibition at the Royal Academy on April 16th, 2015.
More Details: www.dazeddigital.com
About The Award
Since its inception in 2010, the Converse x Dazed Emerging Artists Award has become an integral part of the UK's emerging art scene and an invaluable platform for young artists, building on Dazed, Converse and the Royal Academy's mutual heritage of supporting the vibrant British creative community. "This award offers an important opportunity to support artists in those crucial but often overlooked years after leaving college," says Tim Marlow, "we are pleased to offer a platform that brings their work to the attention of a wider public."
About Staff