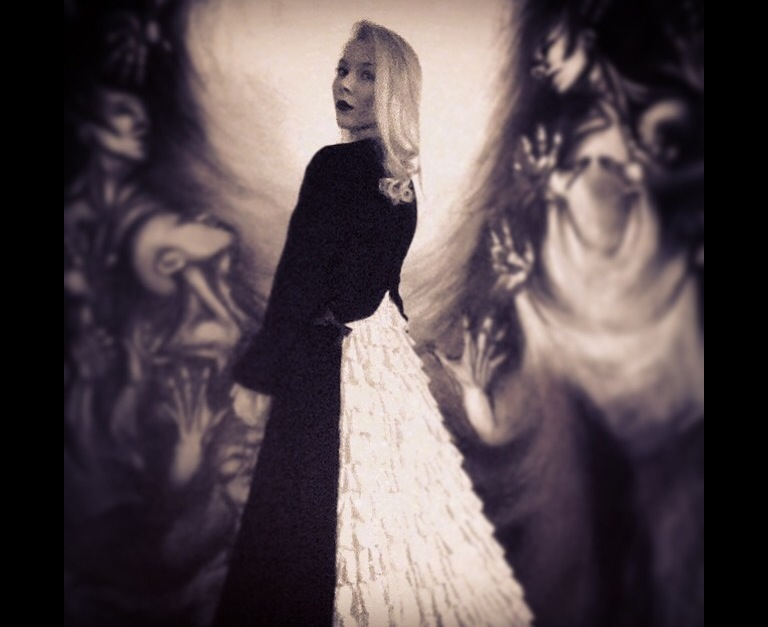 This February the Royal Academy of Arts presents 'THROES', the much-anticipated debut solo show of artist Ewa Wilczynski.
The Senate Rooms will play host to Wilczynski's large-scale paintings, which invite the audience into strange new dreamlike landscapes where fragments of life – faces and hands – dominate the canvas.
The London born artist, a graduate of Central Saint Martins and the Académie des Beaux-Arts in Paris, has been heralded as a "future one to watch" by the Federation of British Artists. She has been shot by Rankin and counts Lulu Guinness and Zandra Rhodes amongst her supporters. David LaChapelle and Adam Ant have praised her unique style and both own pieces of her work.
Considered a muse to many in the worlds of fashion, film and photography, Wilczynski has been shot by the likes of Paulina Surys and Ashkan Sahihi and took the lead role in Dennis Da Silva's short film 'Apophonista?!', which was screened at the Cannes Film Festival.
Described by polymath Raymond Tallis as 'achingly beautiful' her work explores suggestive dichotomies, particularly in human nature and metaphysics.
Wilczynski says:
"I'm not really too interested in absolutes, complete definitions or painting 'about' something. The space in-between is what intrigues me."
'THROES' will run on the 18th February at the Senate Rooms, The Royal Academy of Arts.
Categories
Tags