Opening tonight at Tashkeel, Systems for a Score explores visual language and its relation to sound, via installation, sculpture and collaborative action.
Conceived as part of Fari Bradley and Chris Weaver's 11-month New Media Artist residency, the exhibition, their first in the region, explores and conceives a possible grammar of sound art. With sound in forms from the material to the social, this is an exploration of sound's capacity to bridge the real and the imagined.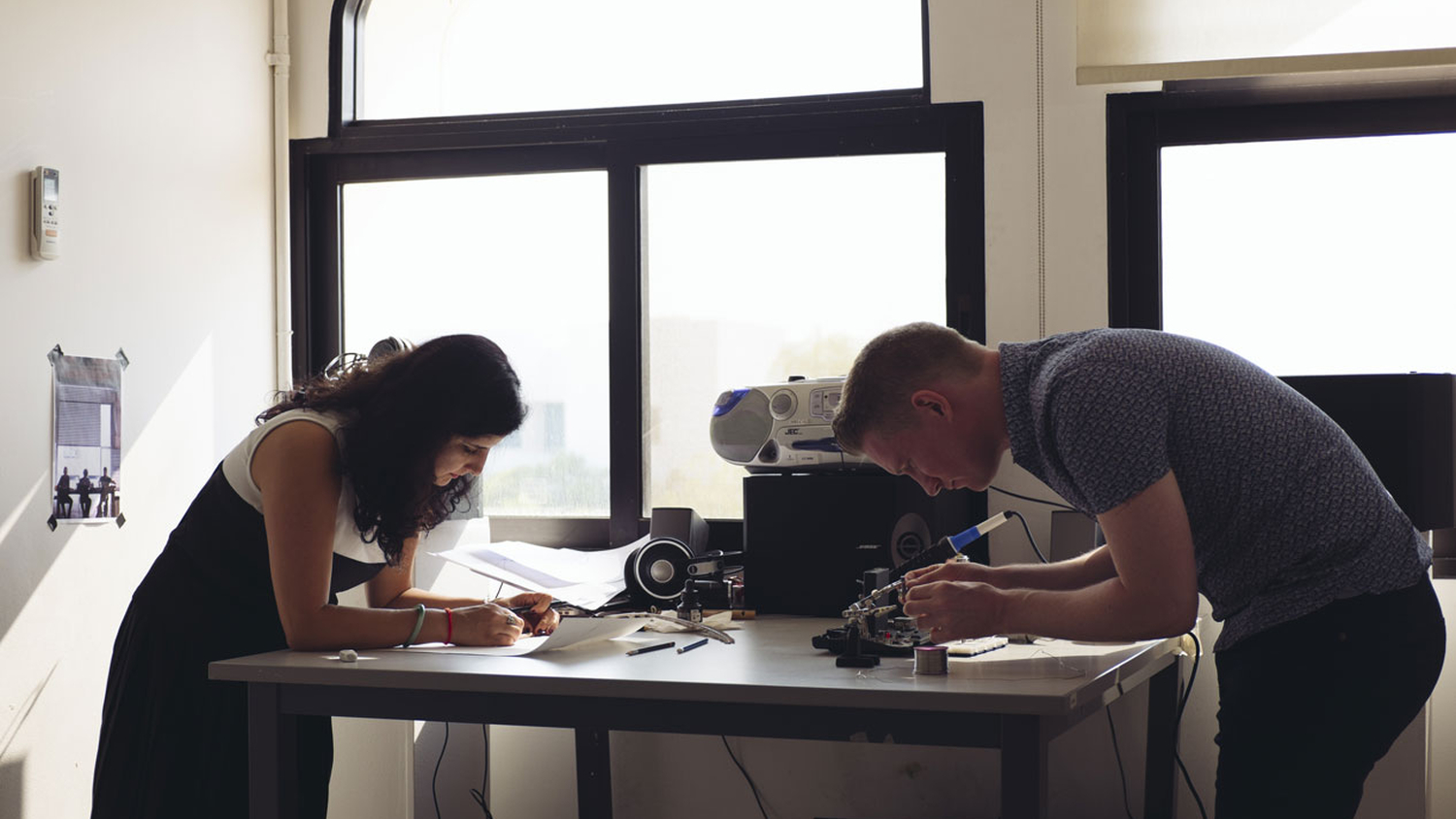 The central installation, A Model Studio, adds a social aspect to the exhibition, creating a space for cumulative experience. Working from the studio during the exhibition Bradley and Weaver have collaborated with musicians and artists they met during their time in the UAE. The physical form of A Model Studio, and the happenings within it, take as a departure point the Al Sadu (sadoo) weave, a long-standing textile tradition of the Emirates. The weave patterns appear implicitly similar to coded sound in their repetitive, formalised structure, which signify the hand of the maker in the fractionally irregular knots. These forms and methods inspired graphics generated on an 80s Atari game console, which was physically modified by the artists.
Whilst on residency at Tashkeel, the artists set out to examine the language of sound art, examining the precepts that hearing is another form of seeing; and that sound is considered to only have meaning when paired with a visual. The results are a series of installation-based and sculptural works that collectively experiment with the varied patterns and technologies of sound making. The works trigger our innate ability to decode, decipher and extract composition and rhythm from both visual and auditory matter combined. The exhibition challenges and conflates our understanding of listening as a sensory experience conditioned by context, exploring how sound can be used to delineate the invisible or intangible.
Opening at 7pm tonight, at Tashkeel, Systems for a Score runs from 8 January – 14 February
About Rachel Bennett