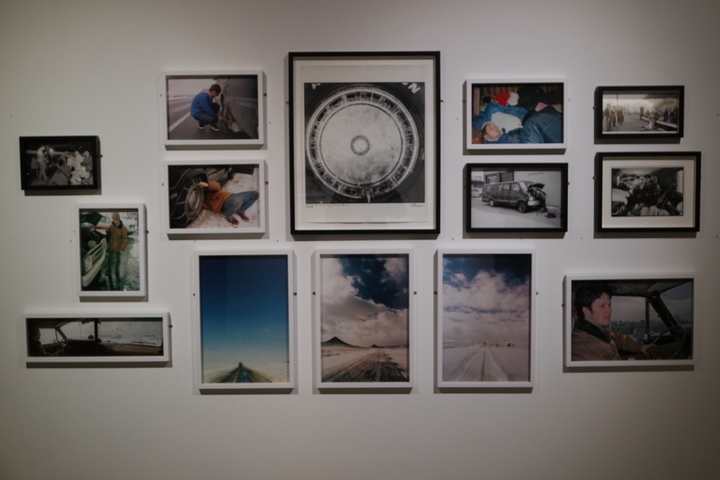 Arches 228 – 232 Station Approach Road, London SE1 8SW houseofvanslondon.com
Opening tonight (Thursday 27th November) 'Modest Mouse: an intimate collection of photographs by Pat Graham + the official book launch + photographs from Pat Graham's extensive archive: over 100 original hand prints and polaroids from 1992 – 2010, most of which have never been seen in public.
AND Graham will also display half a dozen of the original cameras used to take these iconic shots.
The photographer, widely known for his work chronicling bands such as Bikini Kill, Nation of Ulysses and Fugazi, struck up a close friendship with Issac Brock and Modest Mouse while they lived together during the 90s.
When Modest Mouse embarked on their first US tour in 1997 Isaac asked Pat if he wanted to come along. What followed over the next 12 years of touring across the USA, Europe, and Japan was a thrilling collaboration and a lasting friendship. Onstage and 10,000 miles off it, Graham's remarkable photos offer a blunt and beautiful view of the touring life: the broken down vans, overflowing merch tables, adoring fans, blown amps, couches-turned-beds, performance injuries, filthy motel rooms, run-of-the-mill truck-stops, zen moments and breathtaking landscapes, and scores of other sights across almost a decade. With its compelling and candid portraits of the band members and their friends, Graham's camera captures a rare and privileged take on Modest Mouse. Witness to all the highs and the lows of the road, Modest Mouse is a treasure for anyone interested in a backstage view and a deeper understanding of the glory, grit, and grime of rock and roll.
Doors from 6PM
Arches 228 – 232 Station Approach Road, London SE1 8SW houseofvanslondon.com
Categories
Tags