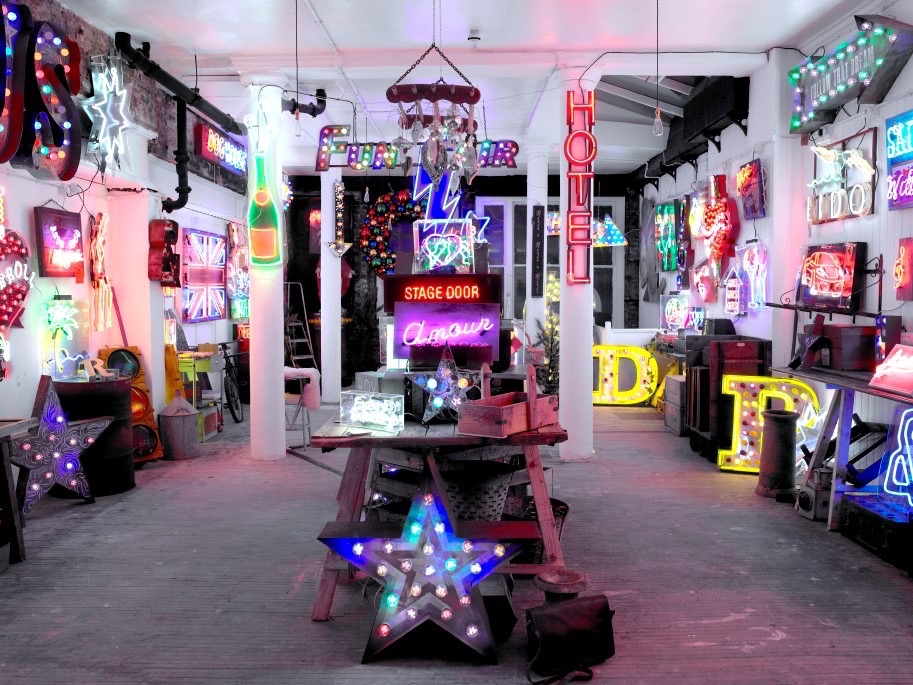 Wednesday 26th November 2014 — Sunday 18th January 2015 Lights of Soho 35 Brewer Street London W1F 0RX www.lightsofsoho.com
Gods Own Junkyard honours the late Chris Bracey's 40 years of neon with an exhibition of his work at Lights of Soho.
Following the recent passing of beloved neon artist Chris Bracey, his wife Linda and her sons Marcus and Matt Bracey announce plans to return to his Soho roots with a pop-up exhibition at London's newest art gallery space. Based on London's Brewer Street the partnership with Lights of Soho, a new gallery space dedicated to light art aims to honour Chris Bracey's extensive work in the area.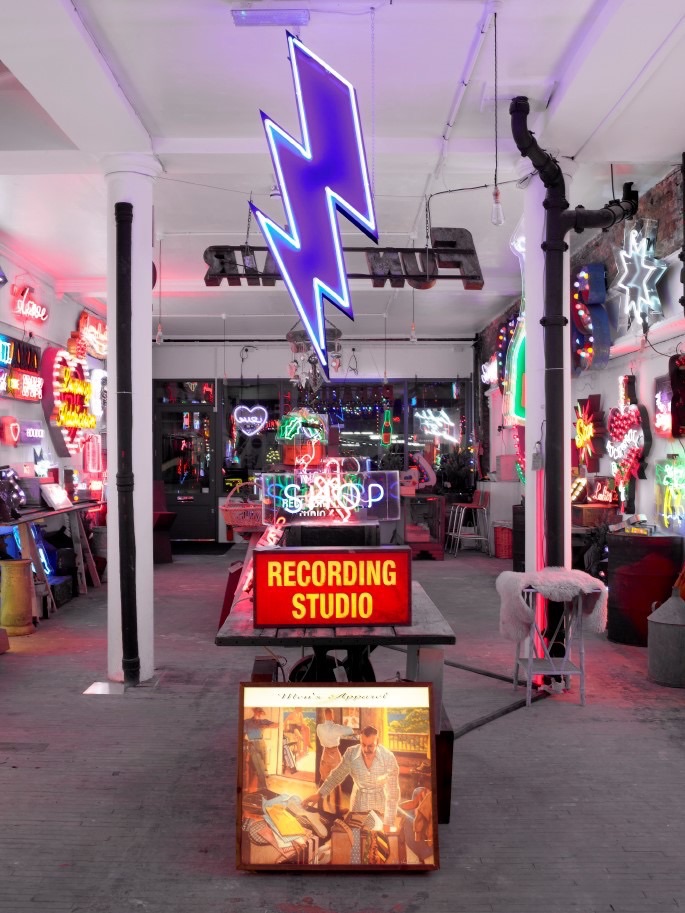 The project had been set in motion prior to Chris's decline in health and recent death and his family have decided to honour his wishes to celebrate his 40 year career in neon by returning once again to his spiritual home. Before he passed away, he said, 'It all started here for me in Soho.
I was up a ladder, making a sign for a strip joint when the art director of Mono Lisa asked if I could help him get permission to film in one of the clubs. They wanted somewhere authentically seedy I think. I said I'd do it if I could make some for the film. I did – and never looked back. After that there was Bladerunner, Eyes Wide Shut, Batman.
Lights of Soho will be Bracey's third London location, in addition to the now-legendary Gods Own Junkyard in Walthamstow and Selfridges London. By the mid 70s, Bracey was busy re-signing the majority of the area's infamous establishments, reinventing the visual landscape with the
colours of the fairground and exotic typography. Neon art will feature alongside upscaled fairground, rock slogans, circus and old movie signs alongside props, re-worked furniture and signage rescued from nightclubs and strip club memorabilia Soho's nightclub past.
In the mid 70s, Bracey transformed Soho from seedy red light district to Americana-inspired extravaganza. He was the first person to come up with 'Girls, girls, girls' and the area became his colourful platform. Flouting planning permission and council guidelines, he rebelliously erected neon signs and winking animated dancing women by night.
Bracey created signage that turned the area into a colourful nocturnal playground that drew patrons from the streets and into the clubs. This made him a popular choice with nightclub owners who continued to commission him until the area flashed with colour and light. The Lights of Soho pop-up will retrace beginnings and the start of a career that has made him a highly collectible light artist, working in fashion, film and music.
A passionate recycler, bracey refashioned pieces from salvaged iconic signs, spent window displays and discarded neon from yesteryear before they disappeared forever. Repaired and resurrected, pieces were reworked and reincarnated for a new era. Bracey's love of old signs and fascination with the unusual inspired him to produce neon and bulb artworks. Created by hand, his pieces encompass new, original illuminated sculptures, salvaged signs, vintage signage, old movie props and retrospective display pieces.
Bracey passed away on 1 November 2014 and is survived by his wife Linda Bracey and his sons, Marcus and Matthew.
Linda Bracey, his wife and co-worker says,
'I've lost a wonderful husband, father and grandfather. He passed away peacefully in his sleep after a painful battle but was ready for his next journey. We married aged 16 and I am grateful for a long and loving marriage to a warm, talented, kind and funny man who has left the world a more colourful and vibrant place. Gods Own Junkyard will continue in Walthamstow as planned and wanted. Chris is 'a light that will never go out', but has passed the neon baton onto our sons. Watch this space'.
Chris Bracey – obituary
Chris Bracey was a neon tube artist who gave a sleazy glamour to Soho and Hollywood films
Daily Telegraph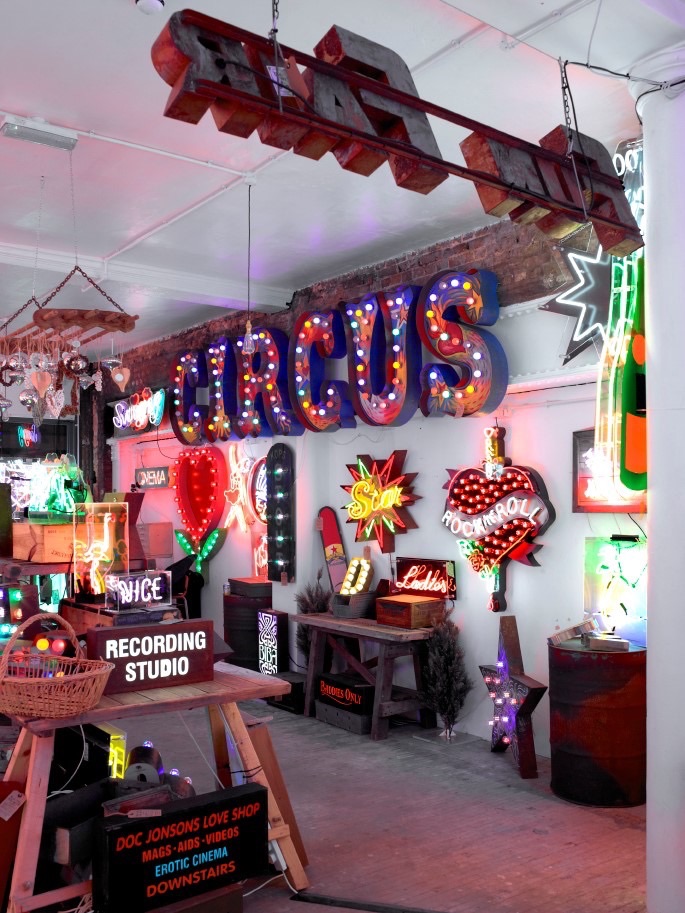 Lights of Soho
Lights of Soho is a unique art gallery space and members bar in the heart of Soho. The venue provides a platform for celebrated "cultural lights" to display their work and a focus on "light art", with further plans to launch a bar, a food offering and a cultural events program.
Categories
Tags