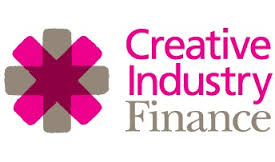 Launching across England in September, Creative Industry Finance, is a ground-breaking programme providing business support and access to finance to enable the growth and development of the UK's cultural and creative industries.
In January of this year, official statistics from the Department for Culture, Media and Sport showed that creative industries are worth £71.4 billion per year to the UK economy. Then Secretary of State for Culture, Media and Sport, Maria Miller said
"These incredible statistics are confirmation that the Creative Industries consistently punch well above their weight, outperforming all the other main industry sectors, and are a powerhouse within the UK economy."
Creative Industry Finance (CIF) is an initiative supporting the powerhouse of potential for the UK economy. The programme launches across England tomorrow Tuesday 23th September 2014 and will offer up to twelve hours of free sector- specific business support for creative enterprises, as well as the opportunity to access loans from a range of lending partners, starting from £2,500. Applications will be available online to creative and cultural organisations that have been trading for at least eighteen months and are looking for loan finance to support their growth and development.
The innovative organisation behind this programme is Creative United, an Arts Council England backed Community Interest Company that provides a range of financial products and services designed to enable the growth and development of the UK's cultural and creative industries.
"Our mission is to build a sustainable and resilient creative economy in the UK and to make the arts accessible to all," said Mary-Alice Stack, Chief Executive of Creative United. "Creative industries are a hotbed of talent with ample opportunity for investment. Through the development of the CIF initiative we are proud to support the growth of this crucial sector of the UK economy."
Alan Davey, Chief Executive Arts Council England said, "The roll-out of a nationwide Creative Industry Finance programme is fantastic news for the creative industries and even better news for the economy and those of us that reap the benefits of a well-funded creative sector. This programme gets right to the heart of creating opportunities for young and fresh talent to bring their creative ambitions to life and to find the seed-funding and much needed capital to support innovation."
CIF's pilot programme ran for two years and provided free business development support and loans to micro, small and medium size creative industry enterprises in London, Yorkshire and the Humber. Fifty seven businesses received direct loans and more than thirty accessed additional finance elsewhere. In total the value of business growth to businesses supported in the first year of the pilot was £1,000,000.
www.creativeindustryfinance.org.uk
About Creative Industry Finance: @CreativeUtdUK
Creative Industry Finance ("CIF") is an Arts Council England funded initiative offering business development support and access to finance for creative industry enterprises. The programme is operated by Creative United, a Community Interest Company established to provide support to cultural and creative businesses. Sectors that are supported by the initiative include; architecture, crafts, games, fashion, design, digital media, web, film, festivals and events, TV, radio, music, performing arts, publishing, literature, visual arts and photography.
CIF's pilot programme ran for two years and provided free business development support and loans to micro, small and medium size creative industry enterprises in London, Yorkshire and the Humber. Fifty seven businesses received direct loans and more than thirty accessed additional finance elsewhere. In total the value of business growth to businesses supported in the first year of the programme was £1,000,000. Loans were delivered in partnership with the East London Small Business Centre and Key Fund in Yorkshire, which support the development and growth of creative businesses in their regions.
Following the success of the pilot, with the support of Arts Council England, CIF will launch across England on 23 September 2014 with applications available online. A commission of 1% of all approved loans will be reinvested into Creative United to fund further programmes supporting the creative industries in the UK.
www.creativeindustryfinance.org.uk
About Mark Westall