London (sans the extortionate prices) its probably one of the best cities to be an artist, its a city that offers many opportunities, but none probably as exciting as being the selected Zoo artist. That lucky selected artist is Alice White.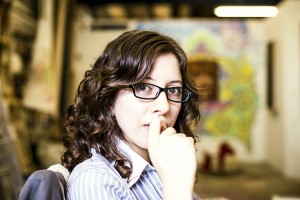 Zoo's selected artist is a programme similar in nature to residency programmes – the artist is selected to become the mediator between the zoo and the general public by going behind the scenes of research, and participating in creative and outreach workshops, as well as developing their own practice.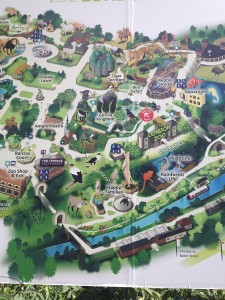 I was very professional and even had a mental list of questions to ask, but they all disappeared when I saw the penguins. The wee tuxedo wearing gents.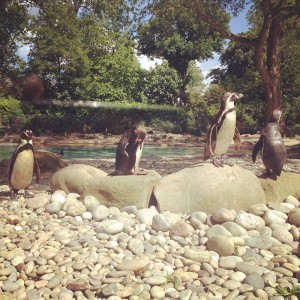 Usually its a standard question to ask an artist why they do what they do. However, after squealing over butterflies, lamas and ring tailed coati now slurping ice cream and happily wincing in the sun, I never felt more daft asking 'So why'd you apply to the Zoo?'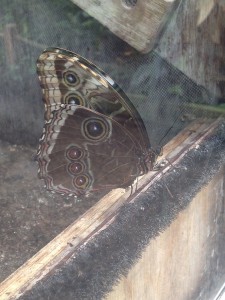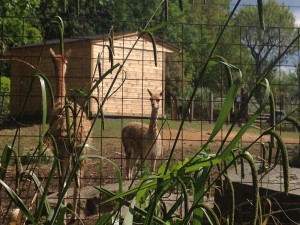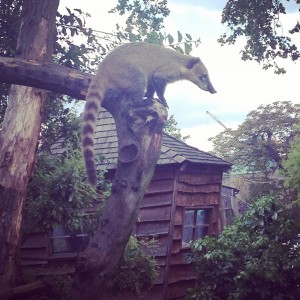 Alice is a born and bred Londoner which means that pets where never really a part of her  life and as a child she did not even have a pet fish, and she attributes that to her love for depicting the animal form.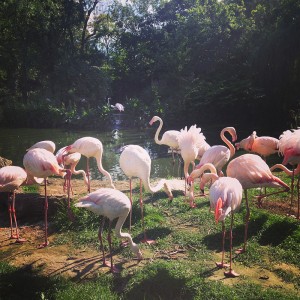 She is also a fellow connoisseur of dragons. We spent ages looking at this guy – he is like a rainbow with a blue nose and yellow eyelids and orange body.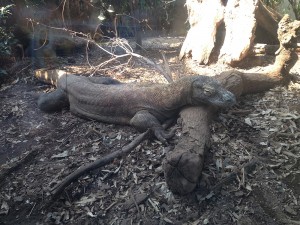 And she raises good reasons to why a zoo needs an artist 'People rarely ask questions – I think most are afraid to sound foolish in front of their kids, I think its one of my jobs to ask the questions for them and to try and convey the awe inspiring feeling that you get when at the zoo.'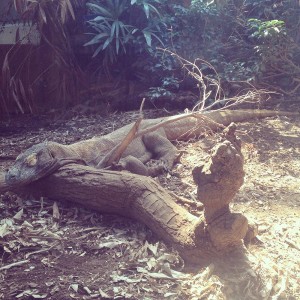 'The artist has the power to translate the language of science into a medium understandable to the general public.' This though definitely finds support in that almost everyone who enters the aquarium excitedly whispers 'lets find Nemo!'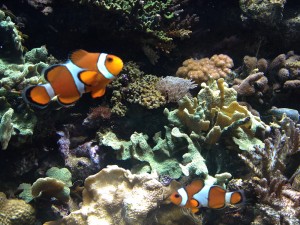 It is clear that the aquarium is Alice's most favourite part, partly because she states it, but also because she knows every aquarium in that place. And I have a feeling she might have named every fish as well.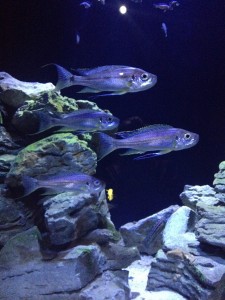 'Thats the 'Seahorse project' they are trying to regenerate the number of seahorses.' I love seahorses partly because I always thought about them as sea dragons., seeing them up close I realise that they do not swim they wobble.  http://www.zsl.org/conservation/regions/asia/project-seahorse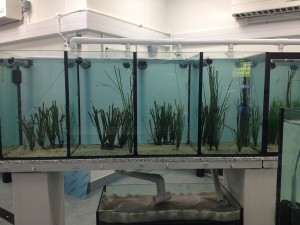 'I got to see the seahorse throughout a microscope the other week' tells Alice showing me a photograph taken from the microscope of a magnified egg with a miniature seahorse (read about the experience on Alice's blog), so tiny yet with all the body part and organs already in place and working!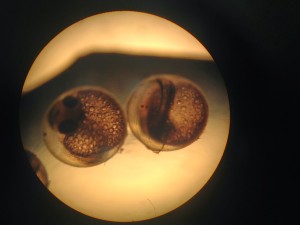 As we continued through the darkness Alice was in her element pausing by some tank to point out a coral or a fish. 'I want to try and capture the colour of these fish… and the way they shimmer. Like piranhas – they appear black but if you look closely you will see specks of gold in the scales.'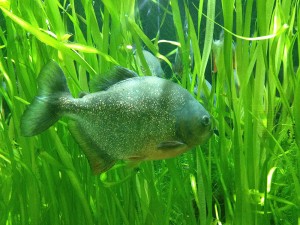 I also learnt that cartoons lie and piranhas do not start nibbling at every piece of flesh that falls into their habitat, however they are very territorial and if a new piranha is added to the aquarium, all fish have to be all taken out and then released back – this disorients the piranhas.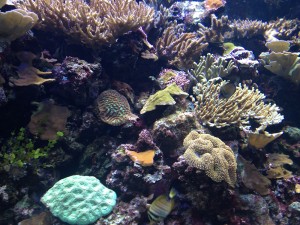 The colours of the fish are absolutely surreal, and Alice starts a discussion about how she started using special glitter and started making colours from pigment to try and show the colours of the fish.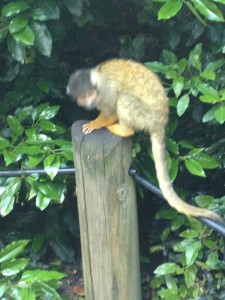 After the Aquarium we wondered into a capuchin monkey  enclosure where you are invited to walk through the enclosure. 'Keep your bags closed' warns the keeper ' they are curious creatures'.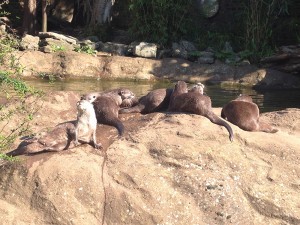 Some of the last animals I saw before my battery died (after 3 hours of instagramming and tweeting) were otters. They were in a cuddled pile at the top of a hill – meowing. I think the world is ready for stand of between a hill of otters and a bucket of sloths! Because the hill of meowing otters made my heart melt.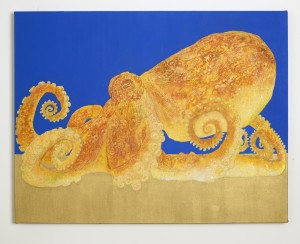 After a  day of living a youtube viral video fantasy, I realised that thought animals and the cuteness that comes with them are a definite perk of being a selected artist, what really makes the experience great is the research and expertise it offers. The London Zoo and the Zoological Society have great intellectual resources and some of the worlds leading specialists work for them, and the resident artist has outstanding resources.Thus, this programme offers to help bridge the gap between science art and viewer. So it is fantastic that ZSL has a mediary who is not afraid to ask the questions and then translate the answers into something that we (that is the general public) will understand, and these explorations can be read on Alise's blog.
You can find out more about Project Seahorse HERE.
Read Alice's blog HERE or visit her website HERE.
Categories
Tags