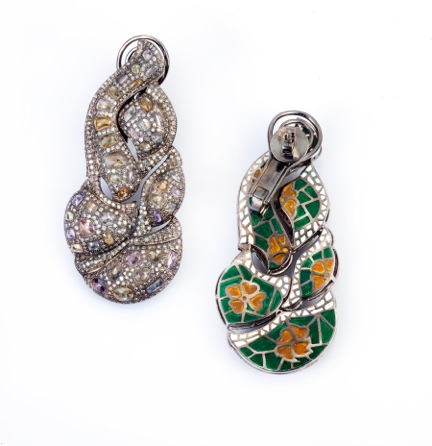 Park Güell Earrings: Inspired particularly by the vivid colours of the parks Mosaic pathway. Emulating the Trencadis technique that was used by Gaudi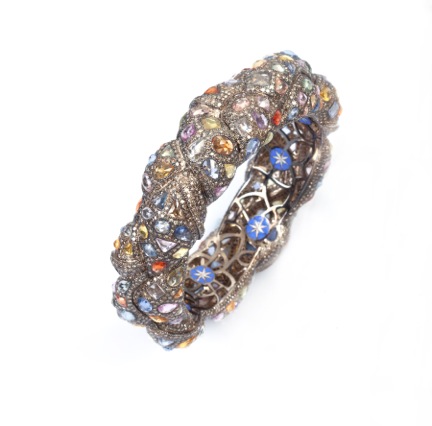 Again Inspired by Gaudi's Park Güell and its Mosaic pathway Park Güell Bracelet
To celebrate Gaudi's birthday D'Joya have produced a collection of 25 pieces (5 for commission)
which took them 3.5 years to create. All the pieces have been inspired by Gaudi's work and the techniques he used to produce them.
We believe jewellery is live sculpture and this collection is just a glimpse of what we do.

This collection is our interpretation and tribute to Gaudis work and philosophy.
If you want to see more of the collection you can catch them at The Cafe Royal or schedule a private appointment. info@djoya.com all prices on application.
About Mark Westall