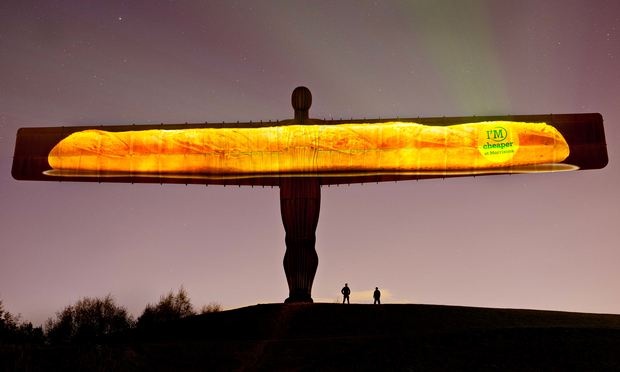 Bread of heaven? The Angel of the North becomes an advertising hoarding. Photograph: Michael Powell/Imagewise
The Guardian reports that Anthony Gormley's Angel of The North is being used as and advertising hoarding by Morrisons to promote its baguette.
Gormley, who finished the sculpture in 1998, reacted with weary resignation to the news that his masterwork was being plastered with a giant baguette.
"I'd rather the Angel is not used for such purposes, but it's out there," said Gormley, who does not deal with copyright matters connected to the sculpture. Read More over at The Guardian
About Mark Westall